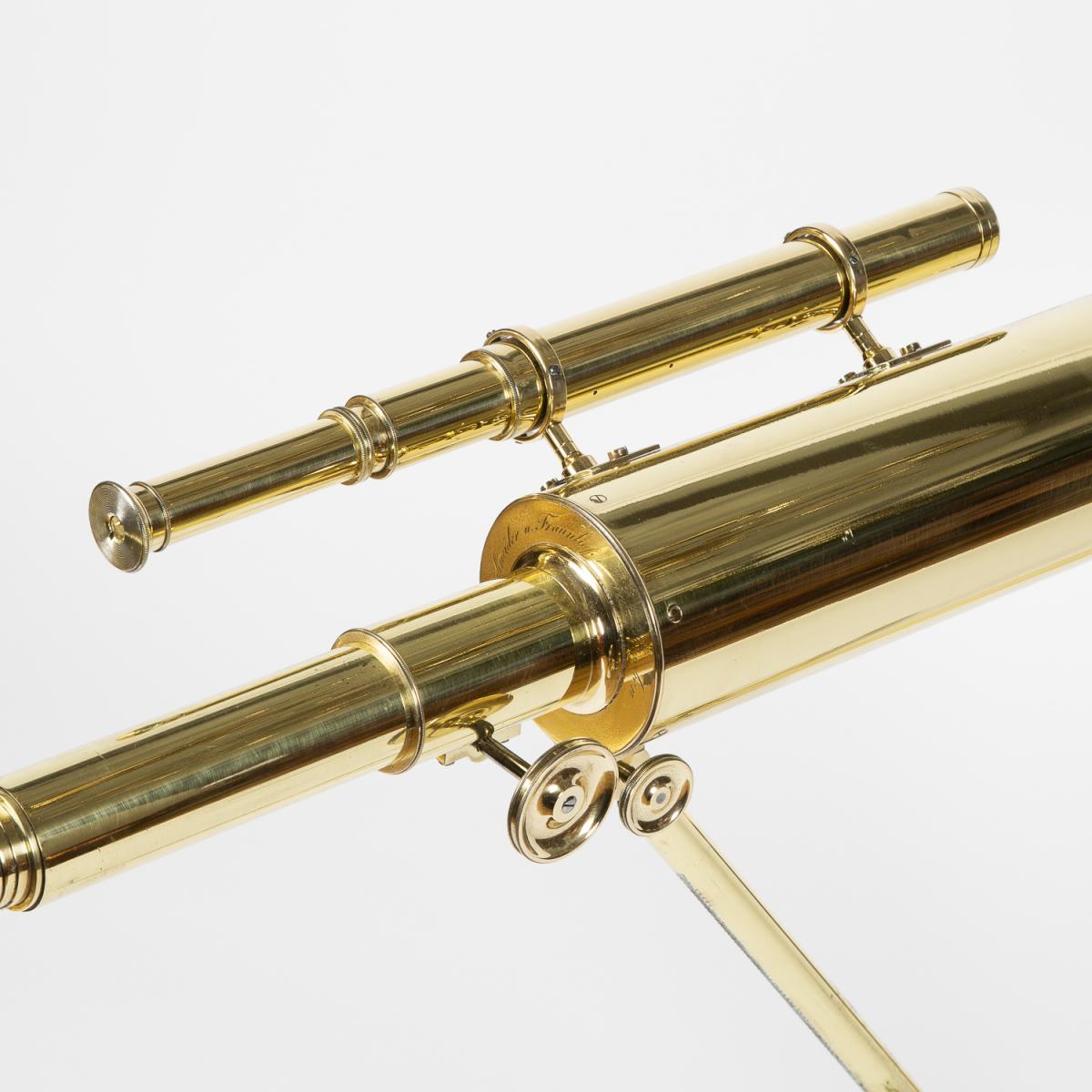 To be exhibited at
The Open Art Fair
A brass 3 ½" refactor telescope by Utzschneider & Fraunhofer of Munich, circa 1825.
With rack and pinion focusing, two eyepieces and star finder-scope.
Rack and pinion motion for the altitude, and shaft driven key for slow motion in the azimuth.
Mounted on a weighted library tripod, with folding feet.
Signed: Utzschneider u. Fraunhofer in München
Utzschneider & Fraunhofer of Munich was a partnership (1824-26) between Joseph von Utzschneider (1763-1840) & Joseph Fraunhofer (1787-1826) in Munich, Germany
Dimensions
Length in photograph: 168 cm - 66 inches.