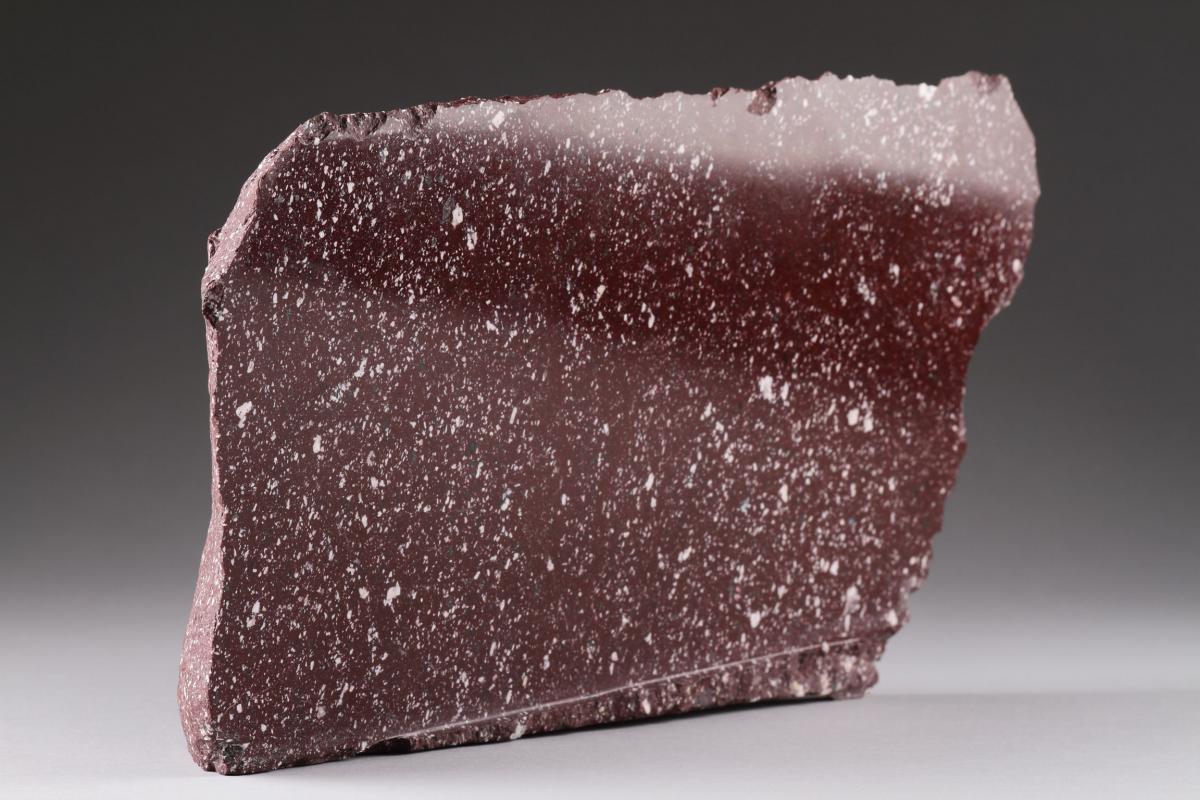 Price on application
The BADA Standard
Since 1918, BADA has been the leading association for the antiques and fine art trade
Members are elected for their knowledge, integrity and quality of stock
Our clients are protected by BADA's code of conduct
Our dealers' membership is reviewed and renewed annually
Bada.org is a non-profit site: clients deal directly with members and they pay no hidden fees
Click here for more information on the BADA Standard
Two Large Antique Fragments of Imperial Porphyry
Probably Used for Cosmati Work
16th - 17th Century
Sizes: 20cm high, 43cm wide, 8cm deep - 8 ins high, 17 ins wide, 3 ins deep and 15cm high, 29cm wide, 6cm deep - 6 ins high, 11¼ ins wide, 2¼ deep
Provenance:
Found in a London Marble Yard
Ex London Private collection
The ancient Romans coveted porphyry, a hard purple-coloured volcanic rock peppered with white crystals of feldspar, and the Emperors Nero, Trajan and Hadrian restricted it to Imperial use. The Egyptian quarries known as 'Mons Porphyrites' were opened in the 1st century AD and worked for four hundred years. Located in the eastern desert at Gebel Dokhan they were regarded by the Emperors as their exclusive property.

Dimensions
20cm high, 43cm wide, 8cm deep and 15cm high, 29cm wide, 6cm deep
The BADA Standard
Since 1918, BADA has been the leading association for the antiques and fine art trade
Members are elected for their knowledge, integrity and quality of stock
Our clients are protected by BADA's code of conduct
Our dealers' membership is reviewed and renewed annually
Bada.org is a non-profit site: clients deal directly with members and they pay no hidden fees
Click here for more information on the BADA Standard