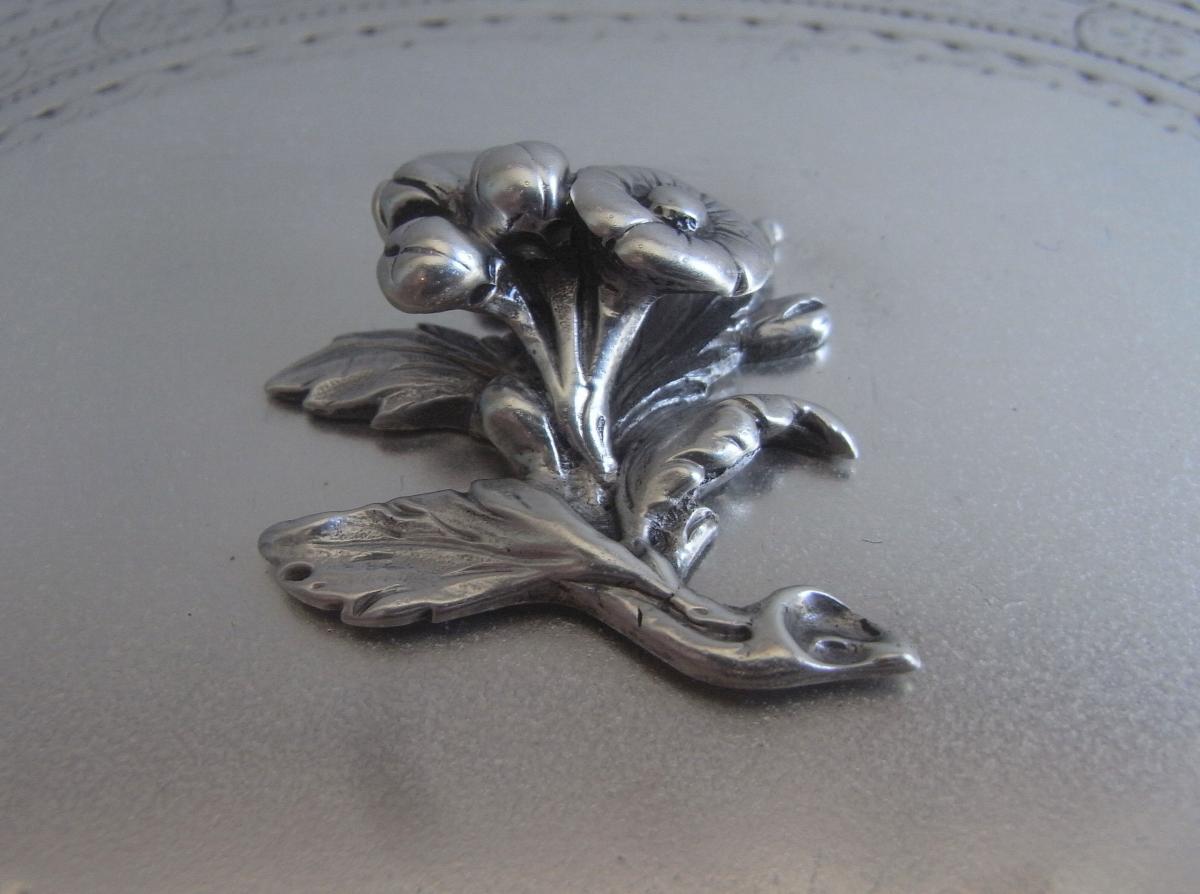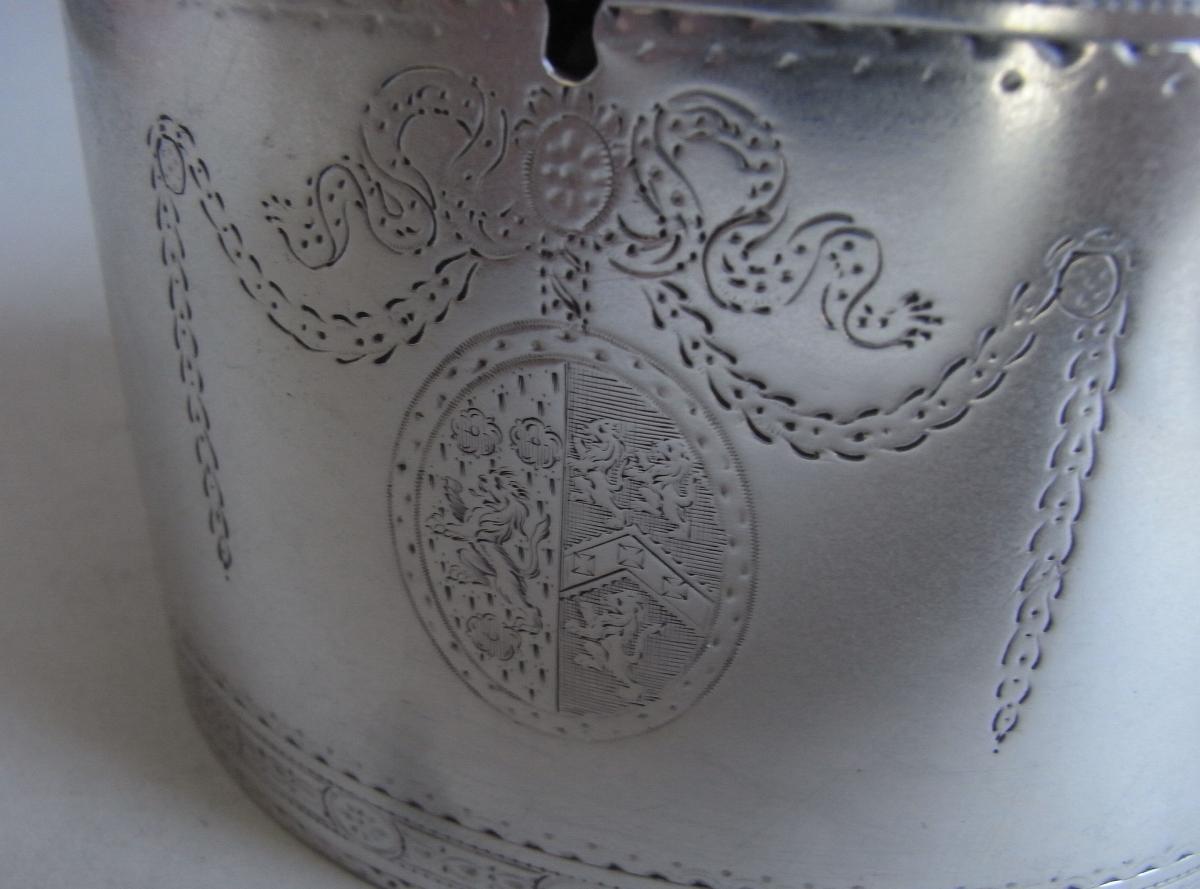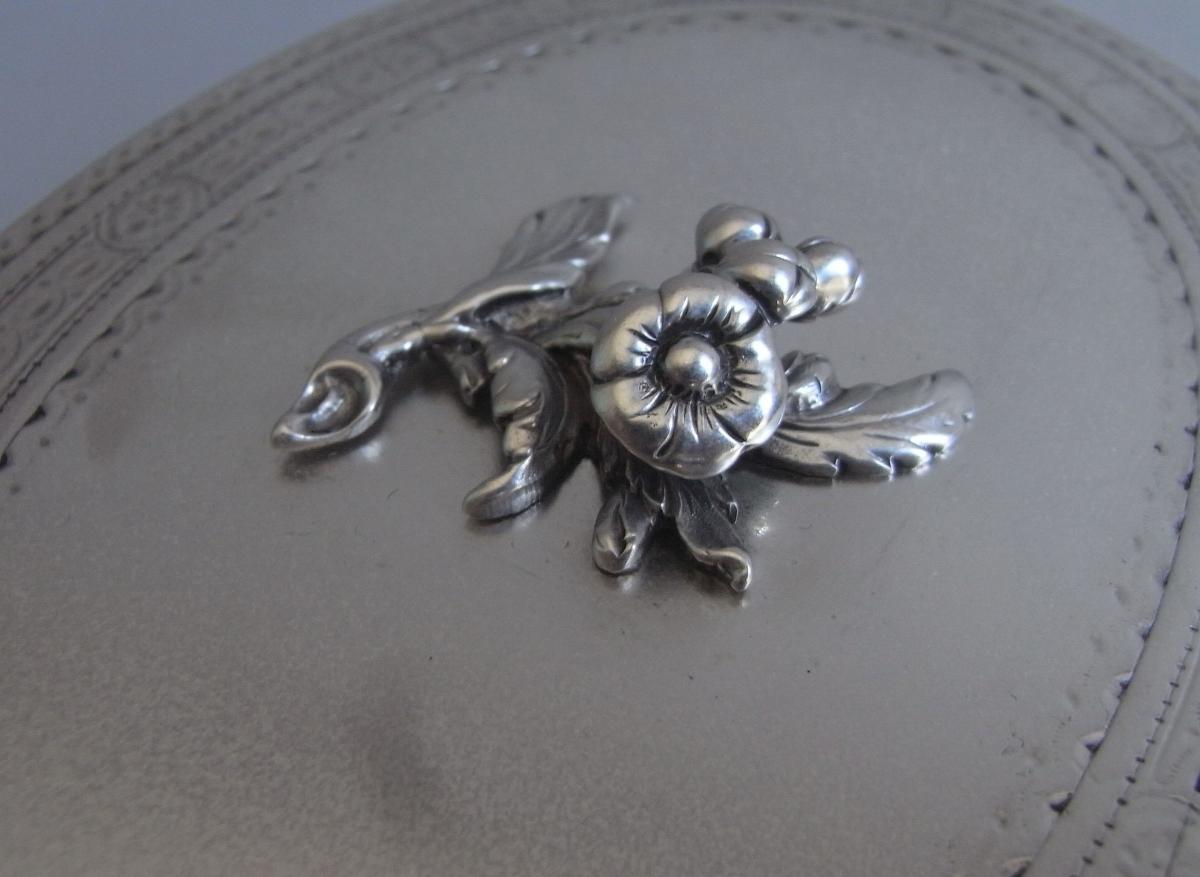 About the dealer
About the object
The Tea Caddy has an attractive oval form and the sides display an upper and lower band of flower heads in ovals, surrounded by bright cut bands and designs. This band is repeated on the flat hinged cover.
The front of the main body displays a contemporary Armorial with bright cut ribbons and blue bell swags above. The cover terminates in an unusual cast finial modelled as a flowering sprig from a tea plant.
The Armorial is that of the Tudway family, descended from Thomas Tudway, the English Musician who started his career as a choirboy at St. George's Chapel in Windsor.
He was nominated as composer and organist extraordinary to Queen Anne, after she heard him play in King's College University Chapel on 16th April, 1705. A portrait of Tudway is attached.
The family later moved to Wells in County Somerset where they had high standing and and held the Paliamentary seat for that county for upwards of fifty years.
The Arms are specifically those of Thomas Tudway and his wife Mary, the daughter of Thomas Paine, Canon of Wells. The Tea Caddy is fully marked on the base and with the maker's mark and sterling mark on the cover.
Dimensions
Height: 3.5 inches, 8.75cm., Length: 4.75 inches, 11.88cm., Width: 3.5 inches, 8.75cm.