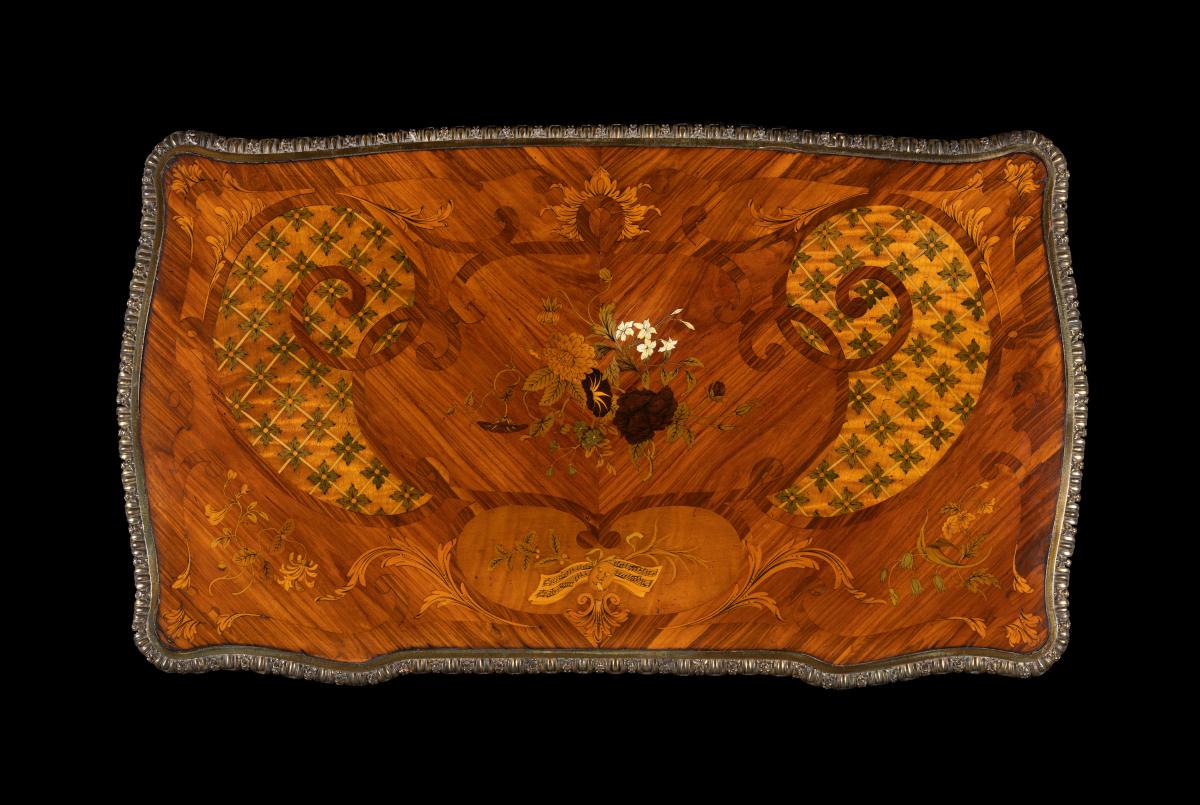 About the dealer
Wednesday to Friday 10-5, Saturday 10-4 or By Appointment
About the object
Stunning 19th Century Tulipwood & Bronze Ormolu Mounted Side Table by Edward Homes Baldock (1777-1845)
The ormolu mounted marquetry inlaid top sits above a single concealed full length drawer. The shapely frieze is intricately decorated with floral marquetry designs and fitted with crisply cast gilt ormolu mounts. The table stands on elegant swept cabriole legs with gilt bronze mounts.
The French style of furniture was very much the fashion of the day and this design is in the Louis XV manner, of Arc-en-arbalette form.
Edward Holmes Baldock (1777-1845)
Baldock is listed in London Trade Directories of the early 19th Century in various capacities. He first appears at 7 Hanway Street, London in 1805 described as a 'dealer in china and glass' and by 1821 as 'an antique furniture and ornamental furniture dealer'. By 1826 the various facets of the business included 'buying and selling, exchanging and valuing china, cabinets, screens, bronzes etc.'
From 1832-1837 he is recorded as a purveyor of earthenware and glass to William IV and later, a purveyor of china to Queen Victoria from 1838 until his death. He is known to have repaired, remodelled and adapted furniture, often 18th century pieces, but he also designed furniture both in the 18th Century style and in more contemporary styles.
Marquetry of similar design to that on this table has been connected with a family of marquetry workers, The Blakes, whose workshops were adjacent to Baldock's retail premises.
Dimensions
72.00cm high x 79.00 wide x 47.00cm deep