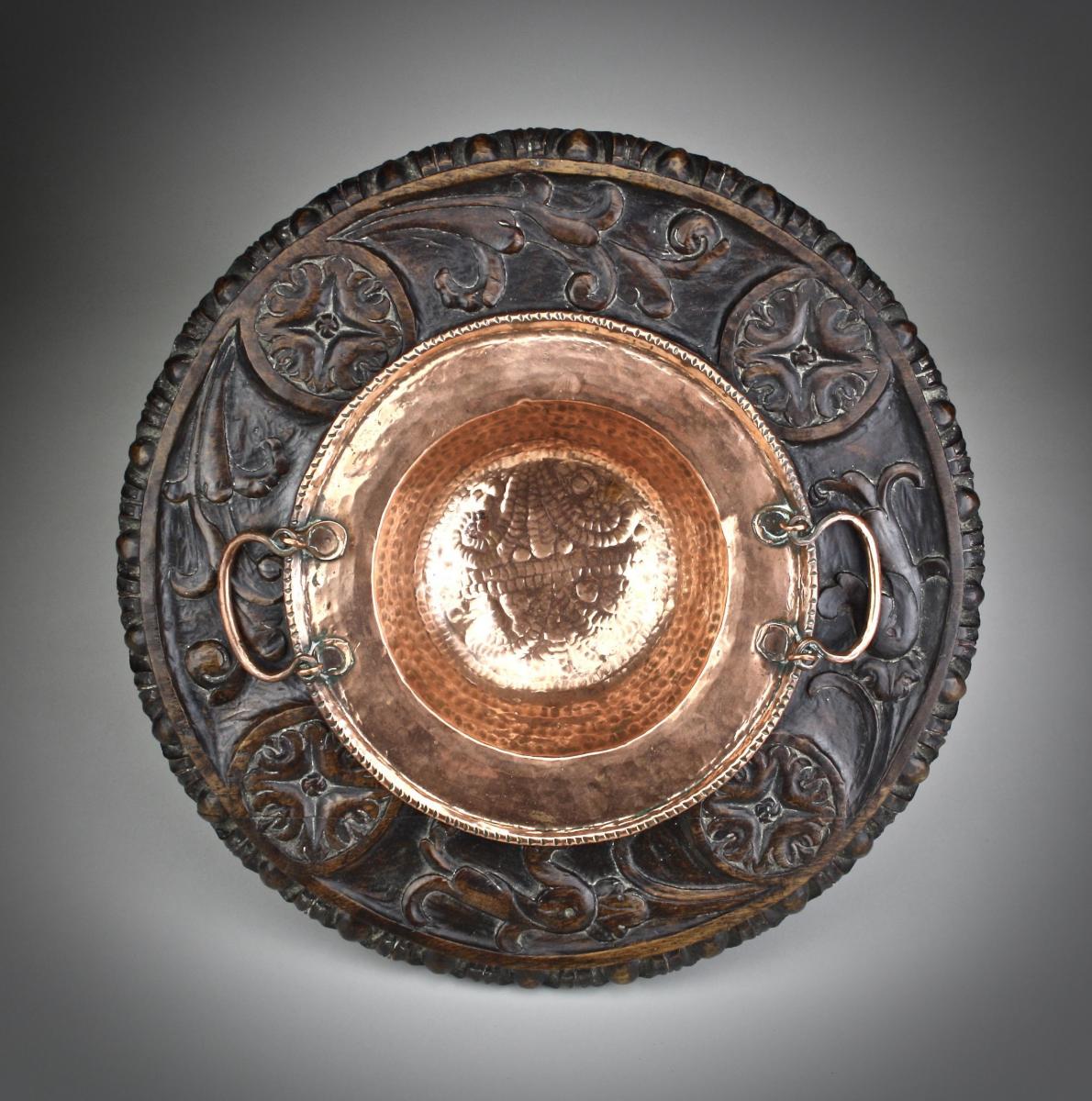 To be exhibited at
BADA 2020
The circular frame carved in relief with a border of stylised foliate ornament within an egg and dart moulded border, the copper receptacle with twin swing handles secured with rolled rivets, the whole supported o three ring turned and knopped feet.
Dimensions
31cm diameter; 9cm high, overall
Condition report
The three turned feet appear to be original, but have been re-positioned to the underside, possbly becase they became loose in their settings. This is evident from the three former holes where they were secured which are now filled with a composite material. There dont appear to be any further significant issues, the brazier is in good and functioning order.