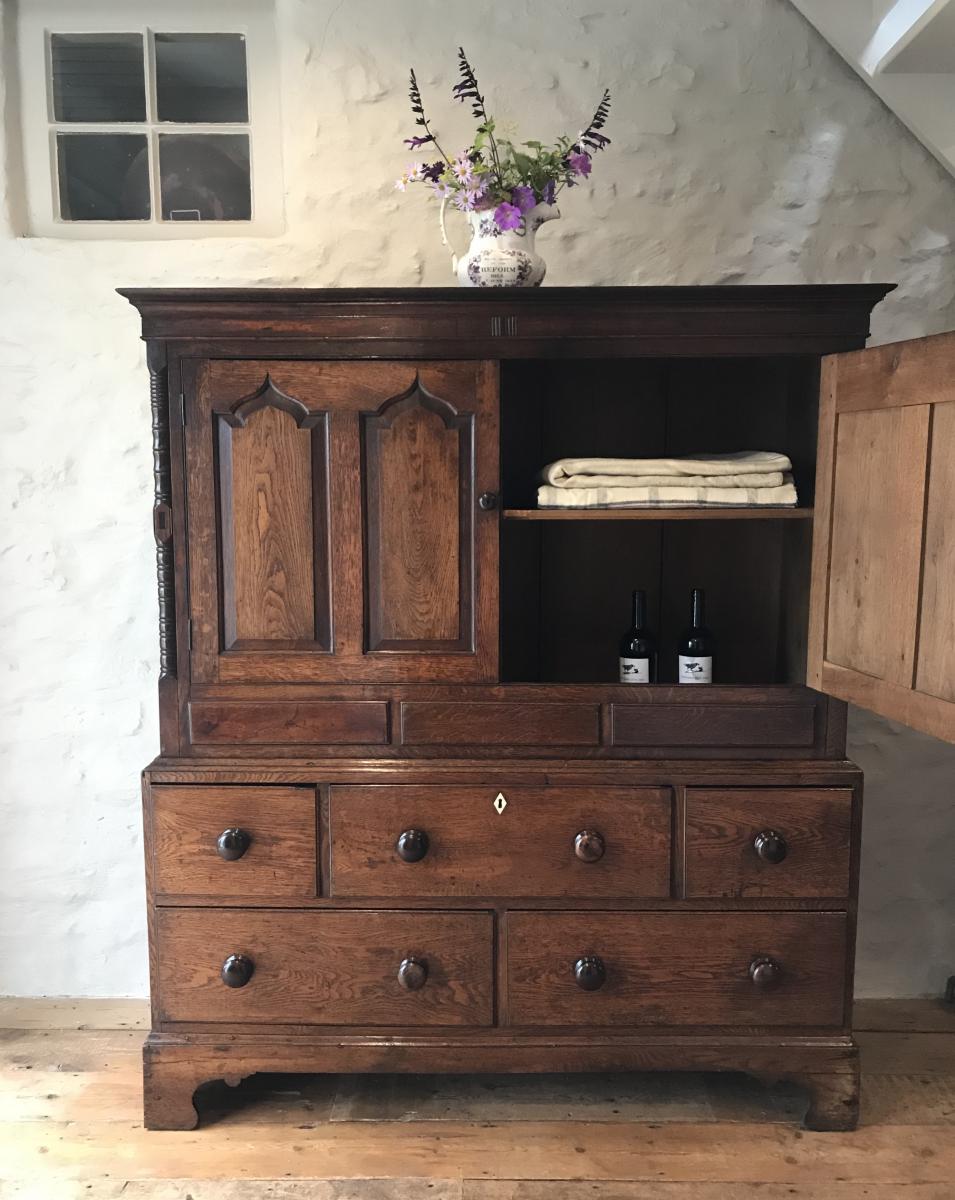 A very good small Welsh oak cupboard or linen press, made from well patinated oak with contrasting bog-oak inlay to the top frieze and the corner columns and with original turned handles. In excellent condition.
Carmarthenshire/Cardiganshire circa 1850
Small linen presses and cupboards were often found throughout West Wales and are sometimes known as "Carmarthen Coffers". This example is particularly small, it comes in two parts and has two gothic panelled doors enclosing a cupboard with a single shelf, the base with five drawers. Very unusually it has been inscribed with the name & address of the maker : Thomas Job Jones of Penlon, New Castle (Emlyn). Penlon is an area in New Castle Emlyn, a market town on the river Tefi in rural Carmarthen/Cardiganshire.
Dimensions
137cm wide x 51cm deep x 160cm high