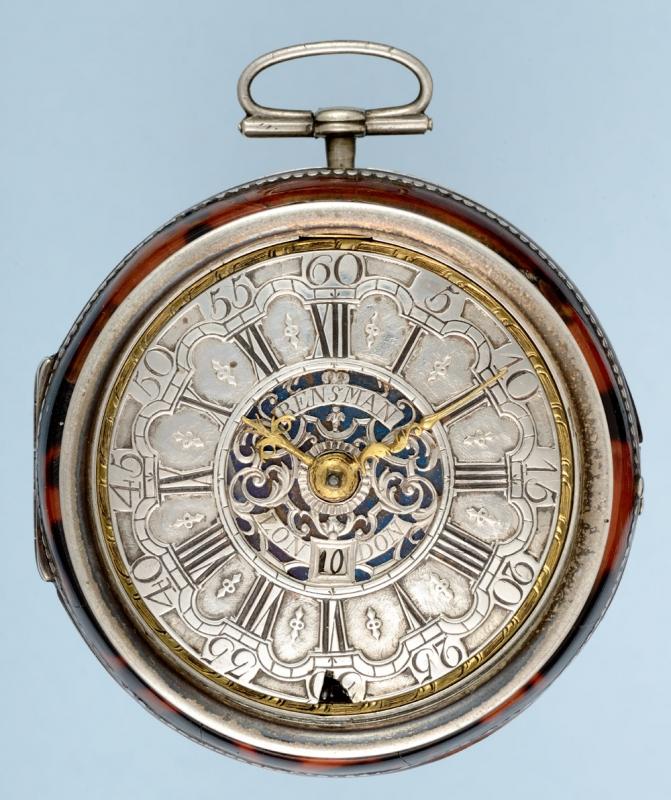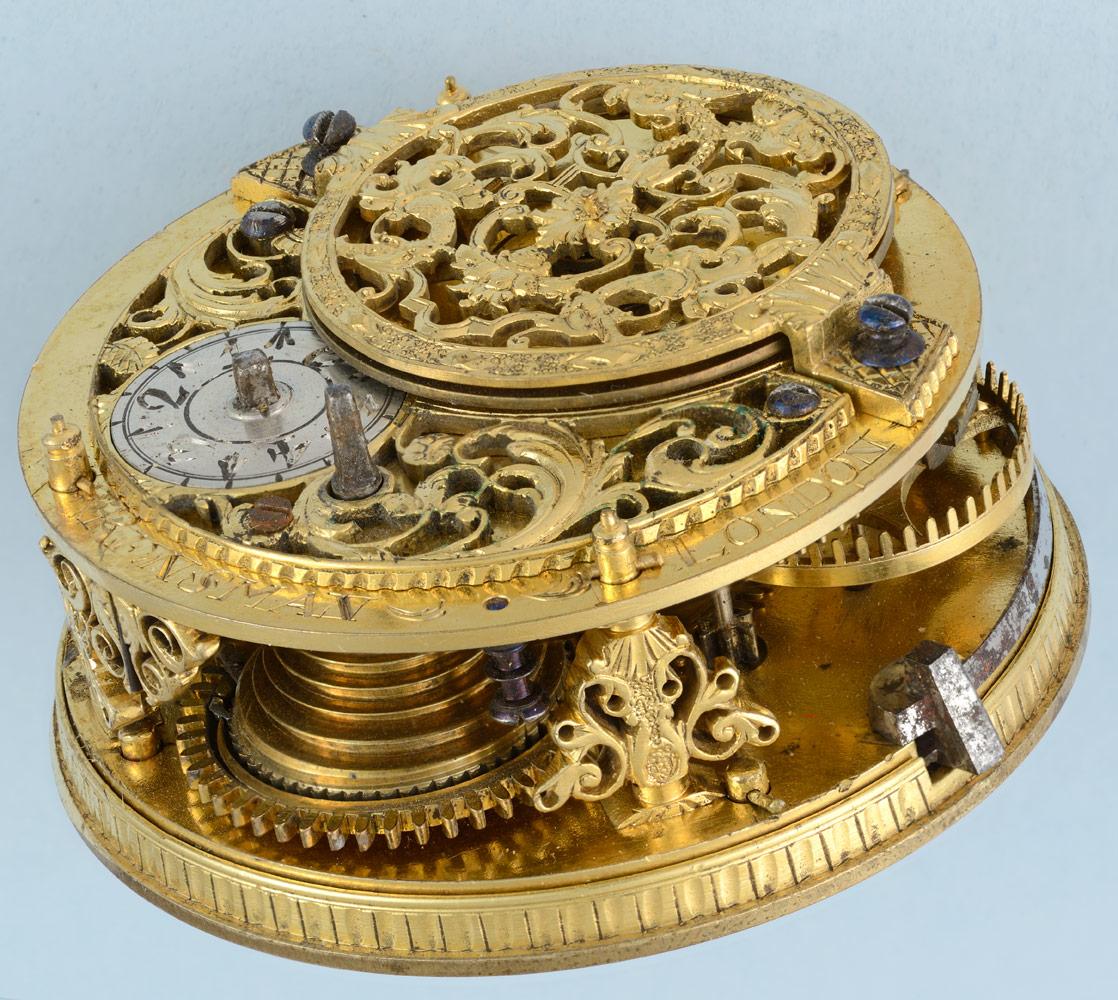 About the dealer
Open Monday-Friday 10-5.30
About the object
Circa 1710
An early 18th Century verge with calendar champleve dial in silver and horn pair cases. Deep full plate fire gilt movement with decorative pierced and engraved pillars. Fusee and chain with worm and wheel barrel setup between the plates.
Pierced and engraved bridge cock, pierced and engraved plate for the silver regulator disc. Plain three arm brass balance,. Signed silver champleve dial with engraved brass edge, arcaded minute ring.
Small square aperture for the date indication in the central pierced and engraved silver mask over a blue steel ground. Roman and Arabic numerals, fine gilt hands.
Plain silver inner case with large central rotating shutter for the winding aperture. Silver bezels to the outer case, covered in horn and decorated with an elaborate geometric pattern of silver pique pins.

Signed Rensman London

Probably Gerrit Rensman, Zool, early 18th Century. Perhaps signed London as English work was more highly regarded.
Dimensions
Diameter 54 mm, Depth 18 mm