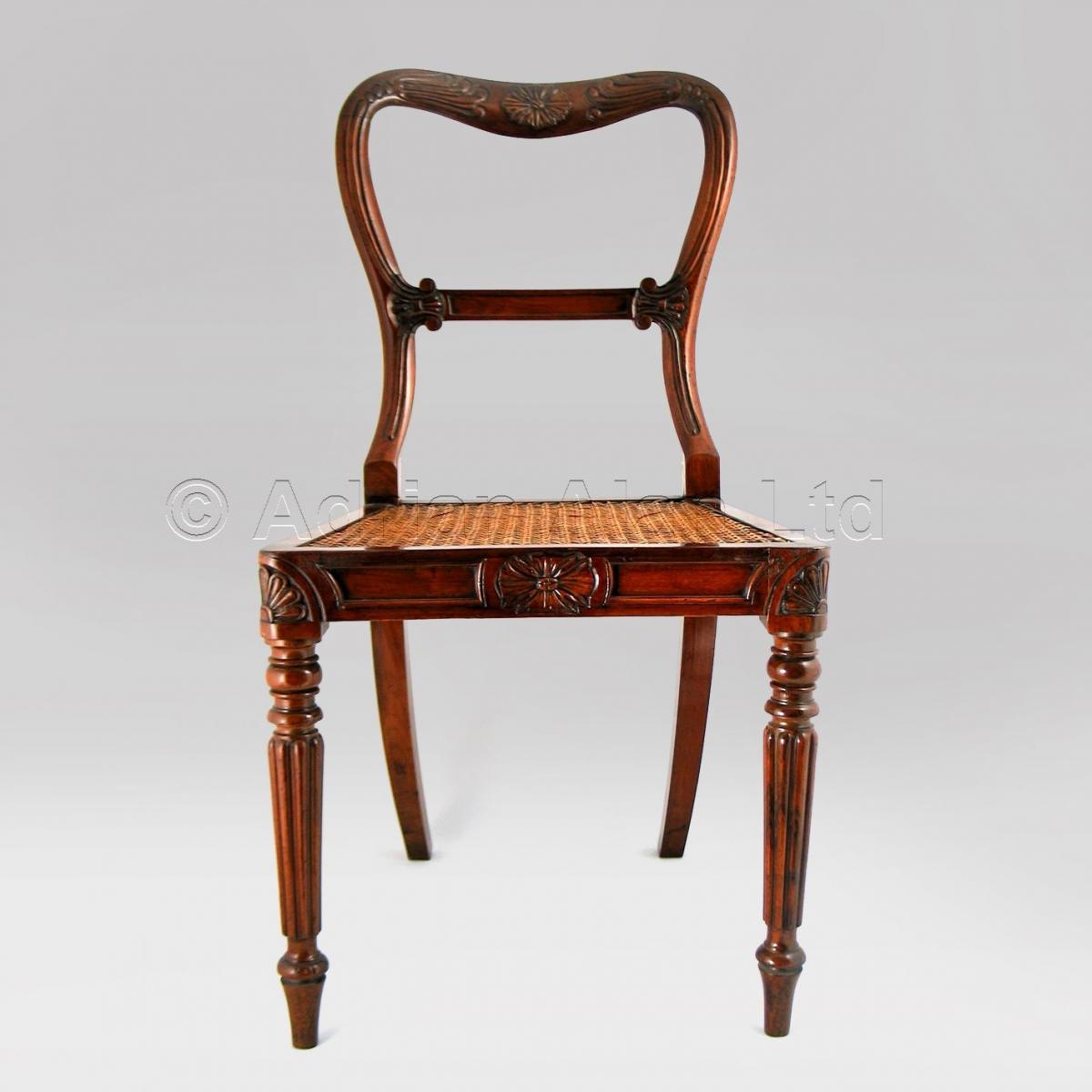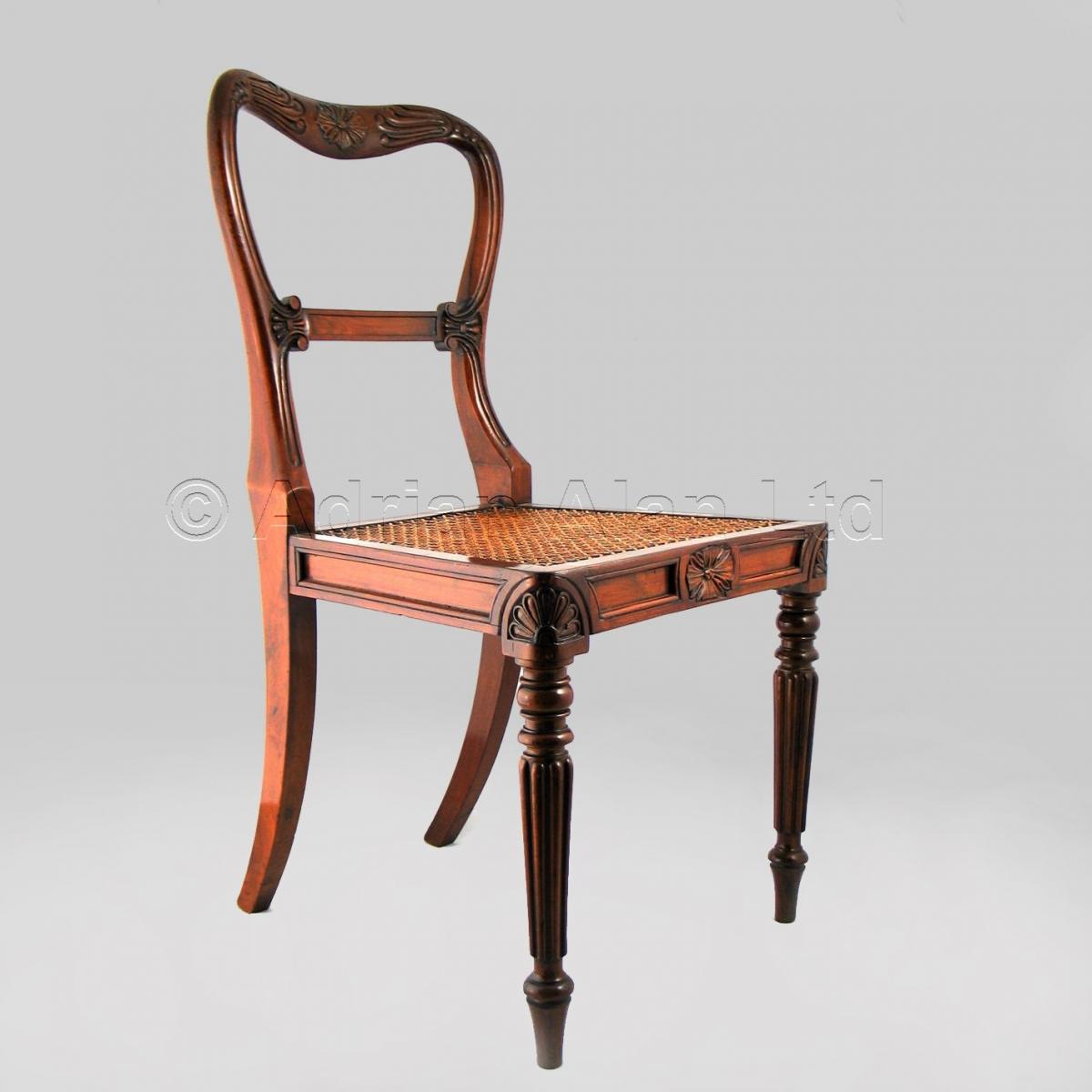 About the dealer
About the object
A Set of Eighteen Red Walnut Dining Chairs Attributed to Gillows.
English, Circa 1830.
A Set of Eighteen Red Walnut Dining Chairs Attributed to Gillows. Each chair has a waisted balloon back, with incised foliage and panelled horizontal splat, above a caned seat and panelled apron centred by a flowerhead, on ring-turned tapering reeded baluster legs.
The chairs, particularly rare in red walnut, with palm-flowered and reed-enriched frames, relate to chair patterns in the 1823 Estimate Sketch Book of Gillows of London and Lancaster, and to their dining-chairs delivered in 1825 to Linton Park, Kent, for Earl Cornwallis (S. Sartin, 'Gillow Chairs and Fashion', Exhibition Catalogue, Blackburn, 1991, pp. 34 and 35). Chairs of this identical pattern, but executed in calamander wood, are likely to have formed part of the furnishings introduced to Stoneleigh Abbey, Warwickshire by Chandos Leigh, First Baron Leigh of Stoneleigh (d. 1850) soon after inheriting the estate in 1823.
Gillows also supplied a set of related dining-chairs, amongst other furniture, to John Cust, First Earl Brownlow (d. 1853) for Belton House, Lincolnshire and Carlton House Terrace. The Brownlow chairs also have the palm-flowered incised decoration.
The name Gillows has been associated with the craft of furniture-making since the reign of George II. Gillows furniture is prized for its well chosen timbers and fine quality of craftsmanship. Furniture produced in the latter part of the eighteenth century shows a prediliection for elegant forms, while finely figured mahogany and robust design characterize furniture of the early nineteenth century. The history of Gillows, from the early eighteenth century to the early twentieth, encapsulates the history of English furniture and its manufacture.
Dimensions
Height : 87 cm 34 inches Width : 46 cm 18 inches Depth : 50 cm 20 inches