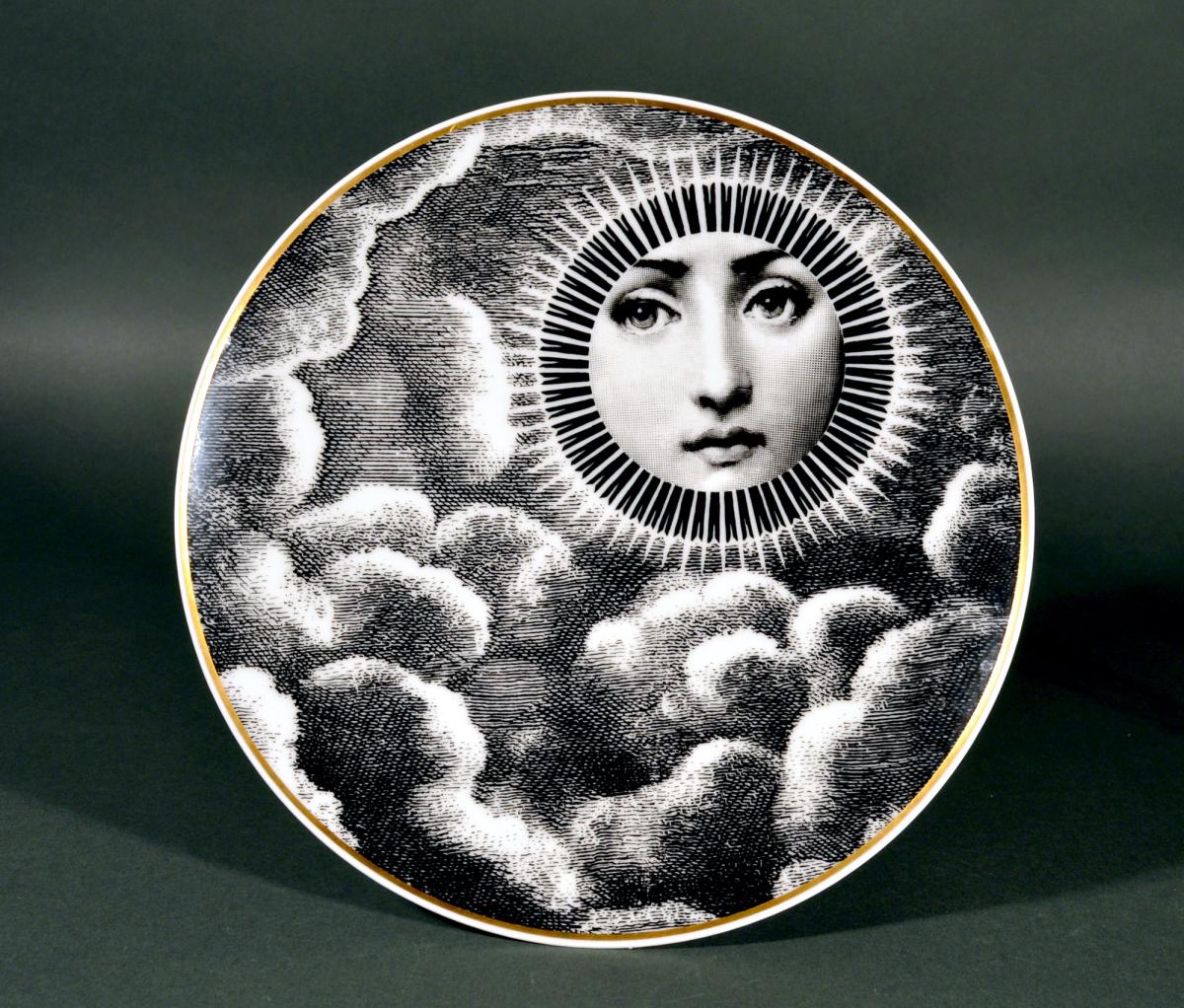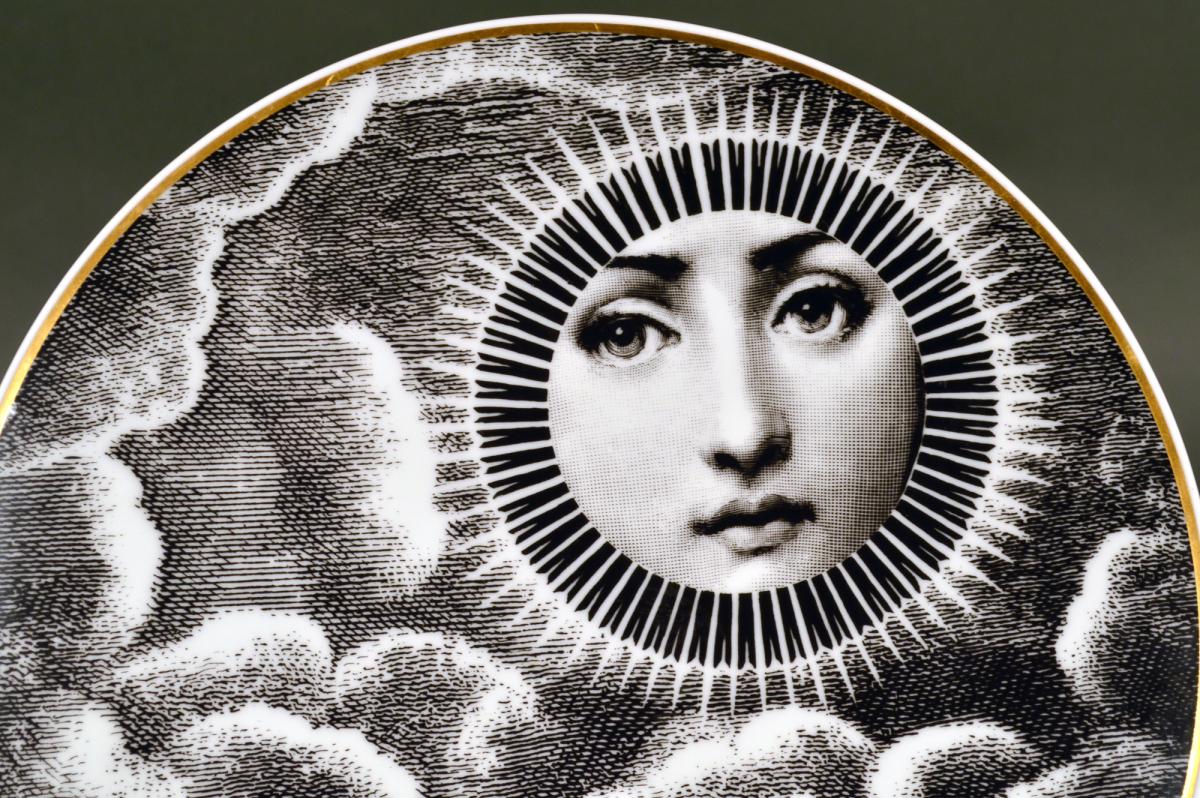 The BADA Standard
Since 1918, BADA has been the leading association for the antiques and fine art trade
Members are elected for their knowledge, integrity and quality of stock
Our clients are protected by BADA's code of conduct
Our dealers' membership is reviewed and renewed annually
Bada.org is a non-profit site: clients deal directly with members and they pay no hidden fees
Click here for more information on the BADA Standard
Rosenthal Piero Fornasetti Porcelain Plate,
Themes & Variations,
Motiv 18 1980s
The striking Rosenthal Fornasetti gold-rimmed black and white printed plate with the face of Lina Cavalieri depicted as the sun with rays surrounding her face amongst brooding dark clouds.
Diameter: 9 1/4 inches During the 1980's Rosenthal helped revive Fornasetti's reputation by applying some of his most enduring illustrations on their products.
Reference: (http://www.fornasetti.com/en/story/temavariazioni/) The image that inspired Fornasetti to coin the title 'Tema e Variazioni', is the enigmatic face of a woman: the opera singer Lina Cavalieri. He found that now iconic face as he leafed through a 19th-century French magazine and became fascinated. Taking her as much as a muse and as a motif, he would return to Lina Cavalieri's face again and again throughout his career. The archetypal classic female features and enigmatic expression of Lina Cavalieri became Fornasetti's most frequently used template and upon which he based more than 350 variations.
(Ref: NY9787-imr)
Dimensions
23.50cm diameter
Condition report
Excellent
The BADA Standard
Since 1918, BADA has been the leading association for the antiques and fine art trade
Members are elected for their knowledge, integrity and quality of stock
Our clients are protected by BADA's code of conduct
Our dealers' membership is reviewed and renewed annually
Bada.org is a non-profit site: clients deal directly with members and they pay no hidden fees
Click here for more information on the BADA Standard