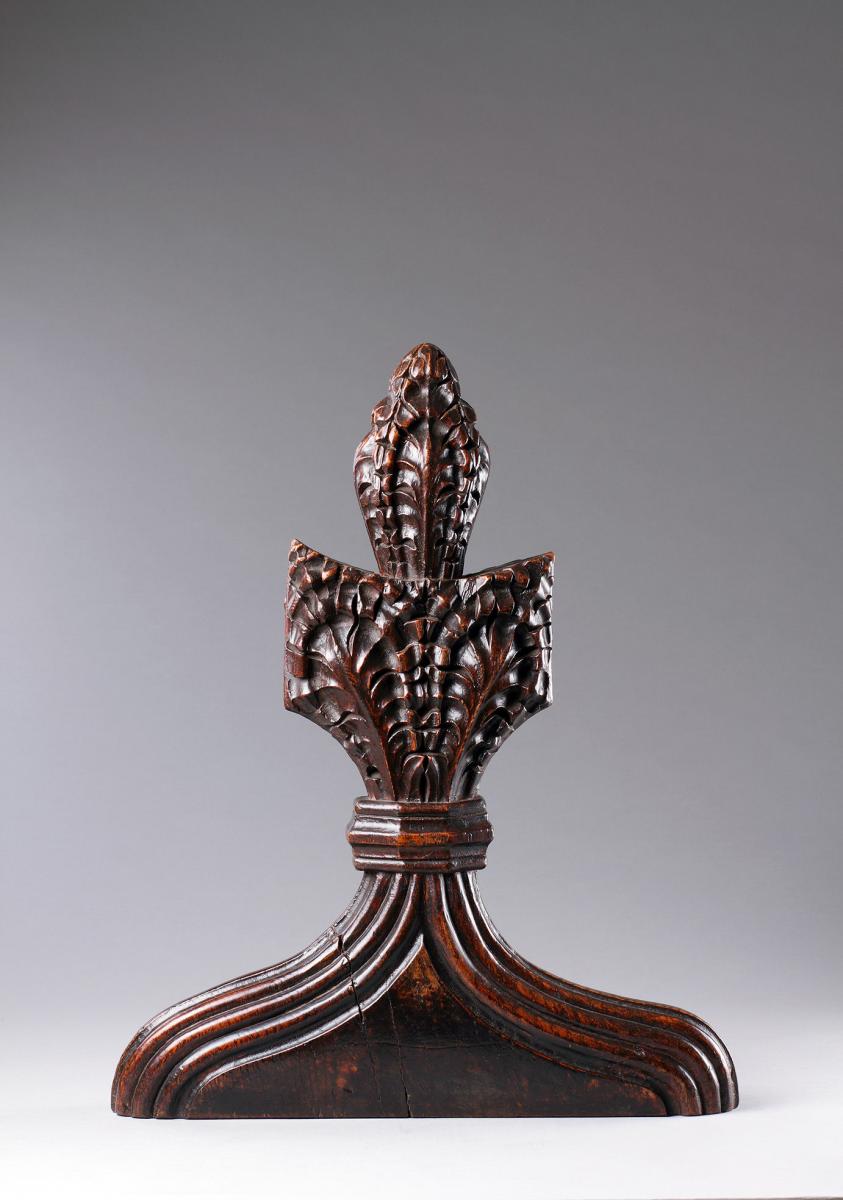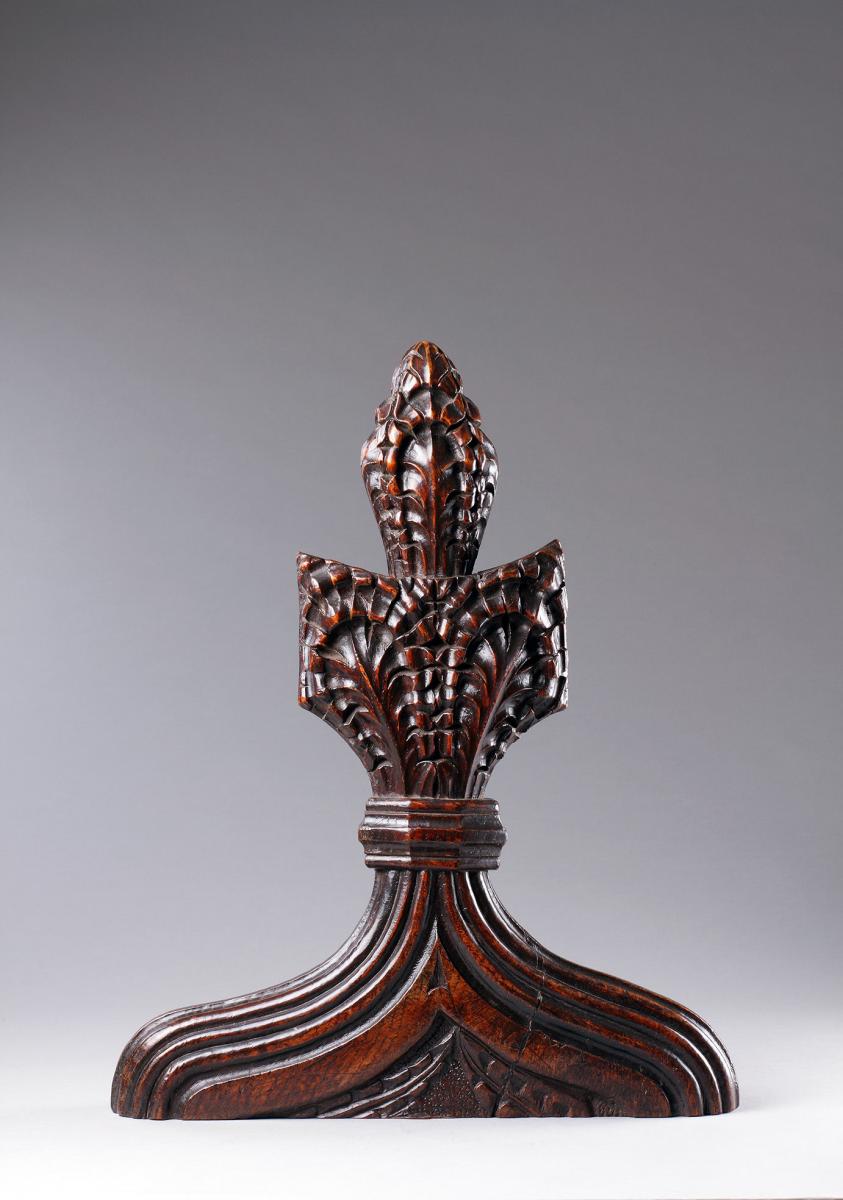 Price on application
The BADA Standard
Since 1918, BADA has been the leading association for the antiques and fine art trade
Members are elected for their knowledge, integrity and quality of stock
Our clients are protected by BADA's code of conduct
Our dealers' membership is reviewed and renewed annually
Bada.org is a non-profit site: clients deal directly with members and they pay no hidden fees
Click here for more information on the BADA Standard
A Rare Pair of Late Gothic English 'Poppy' Head Carved Oak Pew Ends one with Three Bishops Wearing Their Mitres Symbolic of the Trinity Acacia Leaves Carved to the Reverse
The other carved with foliate Acanthus
Probably Suffolk
Old worn smooth polished brown patina
England
Circa 1450
SIZE: 44cm high, 36cm wide, 5.5cm deep - 17¼ ins high, 14¼ ins wide, 2¼ ins deep and 44cm high, 37cm wide, 6.5cm deep - 17¼ ins high, 14½ ins wide, 2½ ins deep
Provenance:
Ex Private Suffolk collection
Ex Private Cotswolds collection
Ex Finch and Co, no. 6, catalogue number 31, 2018
Ex Private collection
Churches were not commonly furnished with permanent pews before the Protestant Reformation. The rise of the sermon as a central act of worship especially in Protestantism made the pew a standard item of church furniture. In some churches they were installed at the expense of the congregates and were their personal property, so that there was no public seating in the church. In these churches pew deeds recorded title to the pew and were used to convey them. Under this system they were originally purchased from the church and the purchase price went to the costs of building it. Ownership of the pews could sometimes be controversial and notices declaring that they were to be free in perpetuity were erected as a condition of building grants. Pews were inherited, but prestigious seating could be awarded to those who contributed large sums to the upkeep of the church. Certain areas were considered to be more desirable than others as they might offer a better view of services and sermons or might make an individual or family more prominent and visible to the congregation. As attendance at church was then a legal requirement, the allocation of pews offered a public visualisation of the local parish's social hierarchy.
The crowning feature of the pew in many Suffolk churches in the 15th century was the 'poppy' or 'poupée' head carved to each end either in the form of a trefoil with close knit foliage or with figures or animals of allegorical significance. It is thought that the three figures wearing mitres could be representative of the Archbishops of London, York and Canterbury.

Dimensions
44cm high, 36cm wide, 5.5cm deep
The BADA Standard
Since 1918, BADA has been the leading association for the antiques and fine art trade
Members are elected for their knowledge, integrity and quality of stock
Our clients are protected by BADA's code of conduct
Our dealers' membership is reviewed and renewed annually
Bada.org is a non-profit site: clients deal directly with members and they pay no hidden fees
Click here for more information on the BADA Standard