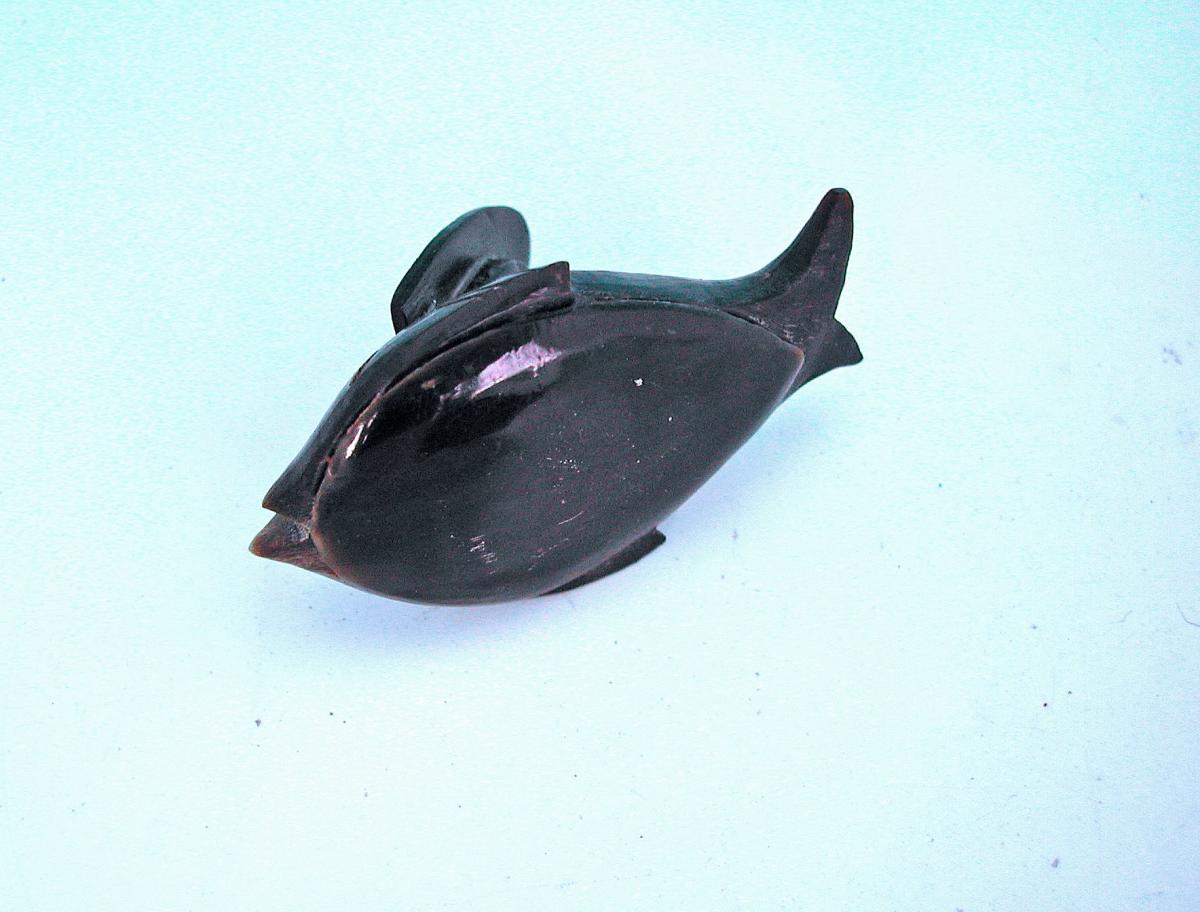 About the dealer
About the object
A rare form of Snuff Box, made of Horn, but in the form of a "flat fish" , complete with a silver shield, that at sometime would have had the owners initials....the horn has gone a lovely colour from all the use over the years...a very collectable unusual piece.
English. C1880-90.
Dimensions
W: 1.3" (3.2 cm) H: 0.4" (1 cm) L: 2.3" (5.7 cm)
Condition report
In very nice condition.