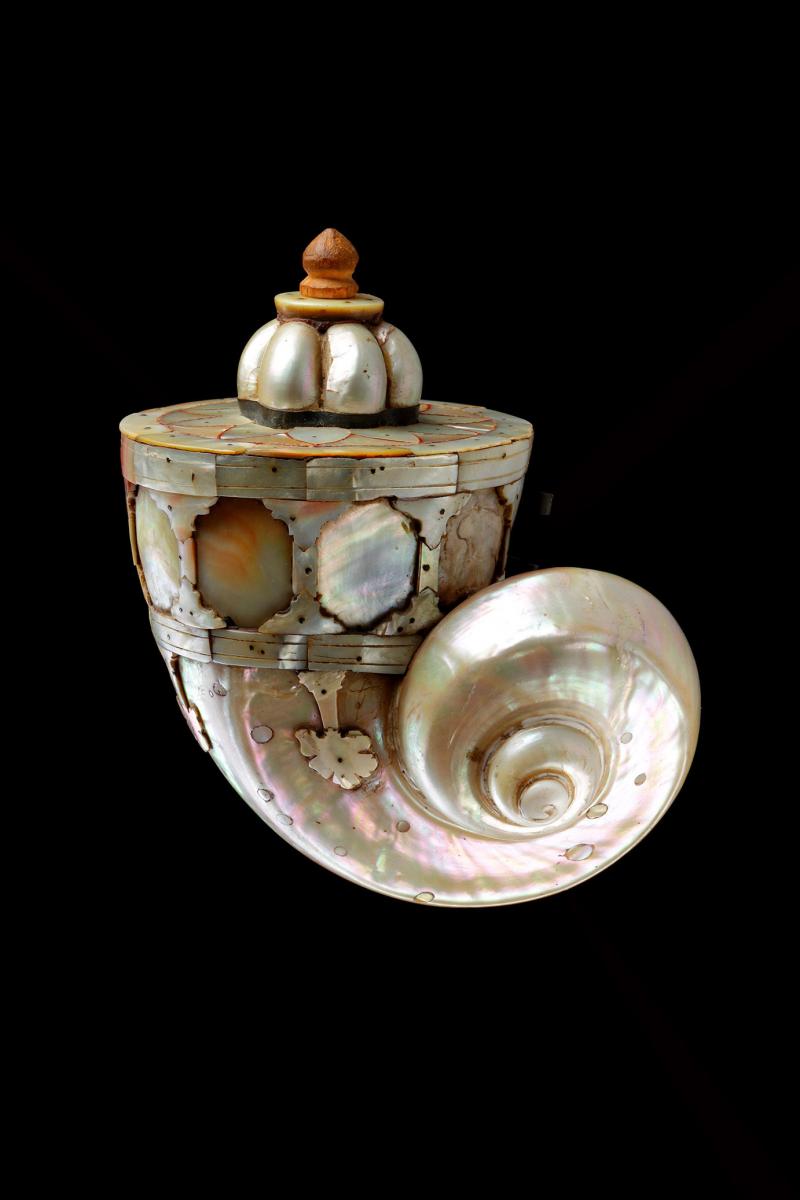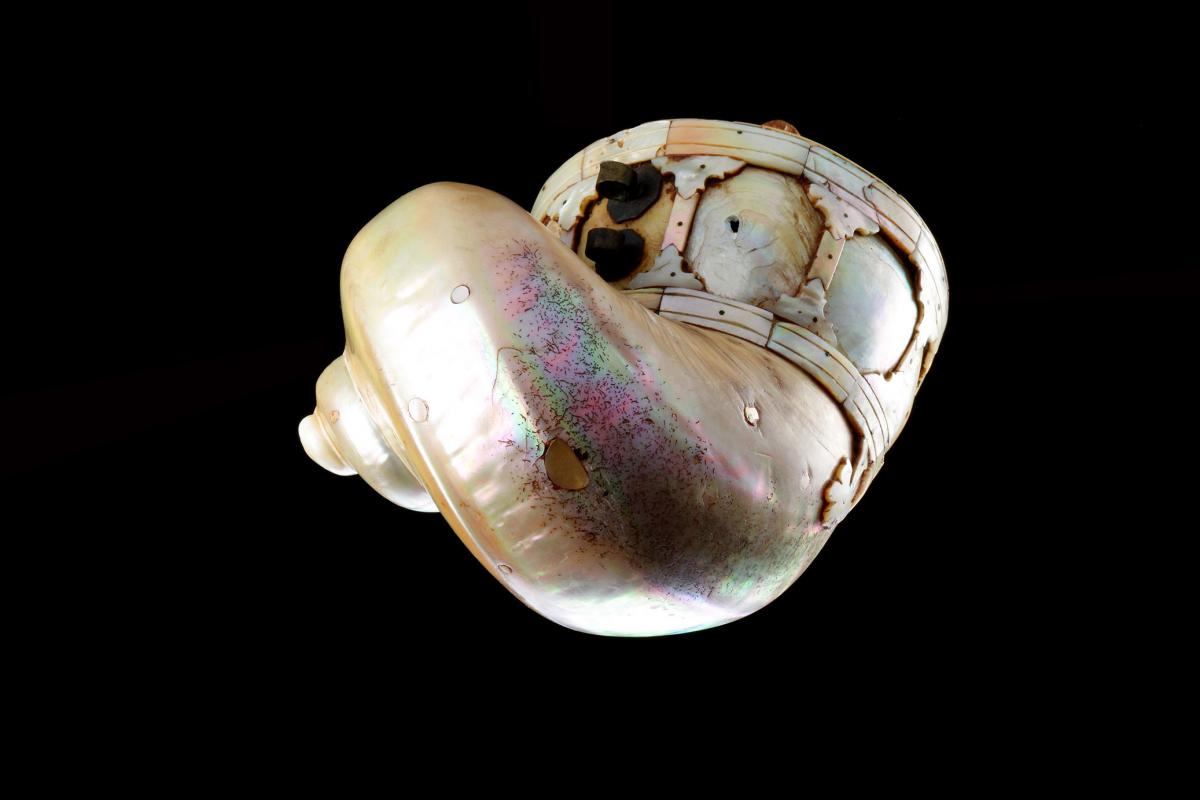 The BADA Standard
Since 1918, BADA has been the leading association for the antiques and fine art trade
Members are elected for their knowledge, integrity and quality of stock
Our clients are protected by BADA's code of conduct
Our dealers' membership is reviewed and renewed annually
Bada.org is a non-profit site: clients deal directly with members and they pay no hidden fees
Click here for more information on the BADA Standard
A Rare Large Nautilus Shell Indian Mughal Gujarati Gunpowder Flask 'Barutdan' the Coiled Shell Overlaid with Architectural Reliefs in Mother of Pearl Set with Brass Pins the Top Inlaid in a Petal Shape with Red Mastic the Nozzle Formed from Six Waved Moon Shells
Two brass attachments to the side for a belt loop
The wood stopper a replacement
Probably made for the internal Mughal market
17th Century
Size: 18.5cm high, 16cm wide, 11.5cm deep - 7¼ ins high, 6¼ ins wide, 4½ ins deep
Provenance:
Ex Netherlands Private collection
Firearms introduced to the subcontinent of India by Muslim armies in the 16th century changed forever the ways in which Indians fought battles and hunted.
These new weapons also provided Indian craftsmen with a new opportunity to demonstrate their remarkable ability to embellish and adorn. Nowhere is this skill more evident than in these naturalistic and highly decorative, but functioning powder horns.
The shells of the Nautilus have been used in the decorative arts for centuries and the Gujarati artisans found it a particularly appealing material.
The pearly layers of the shell lend themselves to delicate sculpting and carving and although an essential hunting accessory, carrying charge powder for a musket, the exoticism of the material enriched the fashionable attire worn by the nobles of the Mughal court.

Dimensions
18.5cm high, 16cm wide, 11.5cm deep
The BADA Standard
Since 1918, BADA has been the leading association for the antiques and fine art trade
Members are elected for their knowledge, integrity and quality of stock
Our clients are protected by BADA's code of conduct
Our dealers' membership is reviewed and renewed annually
Bada.org is a non-profit site: clients deal directly with members and they pay no hidden fees
Click here for more information on the BADA Standard