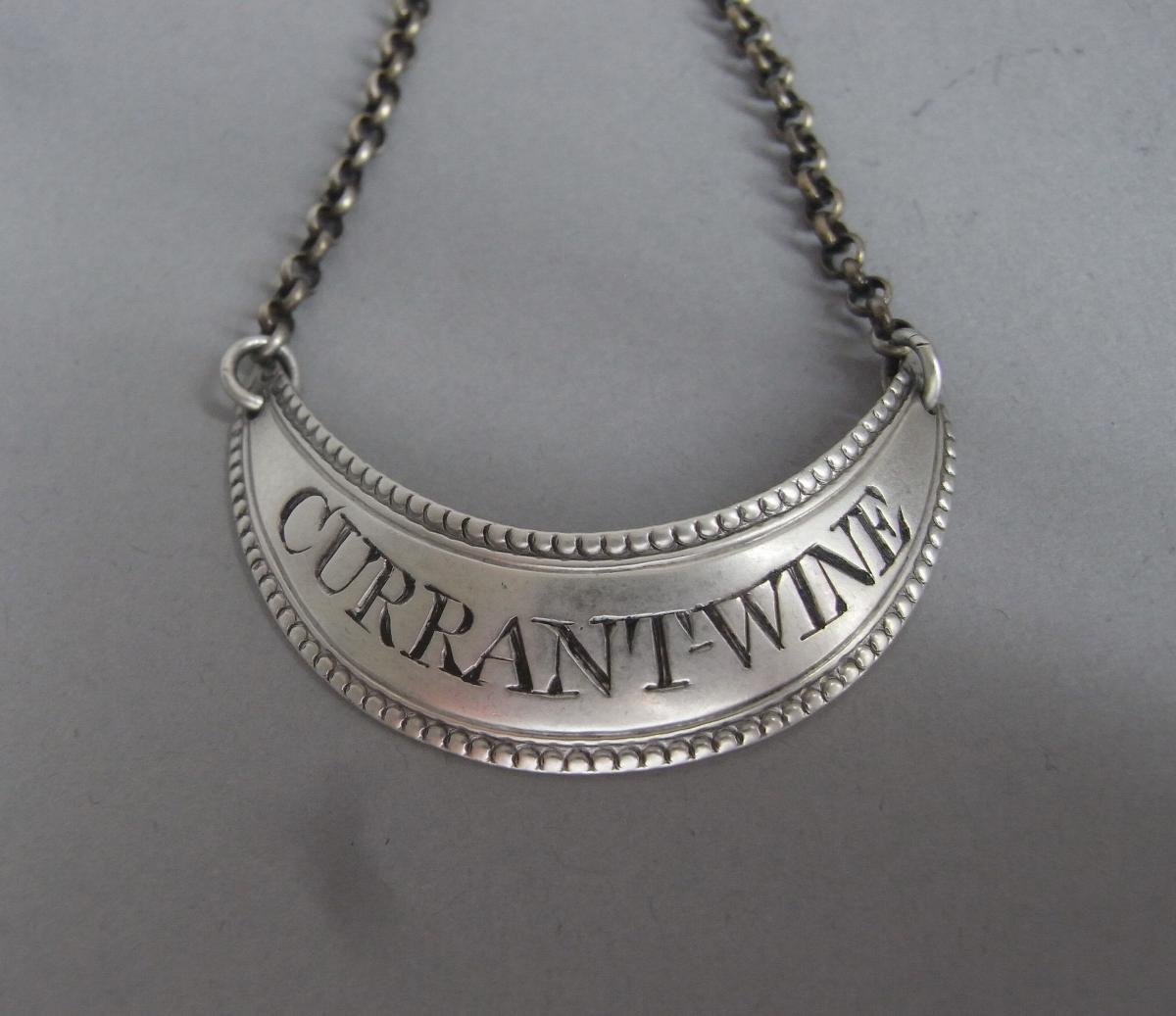 About the dealer
About the object
This label is modelled in an unusual wide crescent form with a beaded border. The face is engraved with the rare title of CURRANT WINE.
The reverse is very well marked and bears the incuse duty mark, only used in 1784 and 1785. The label is in excellent condition.
Dimensions
Length: 1.9 inches, 4.75cm.