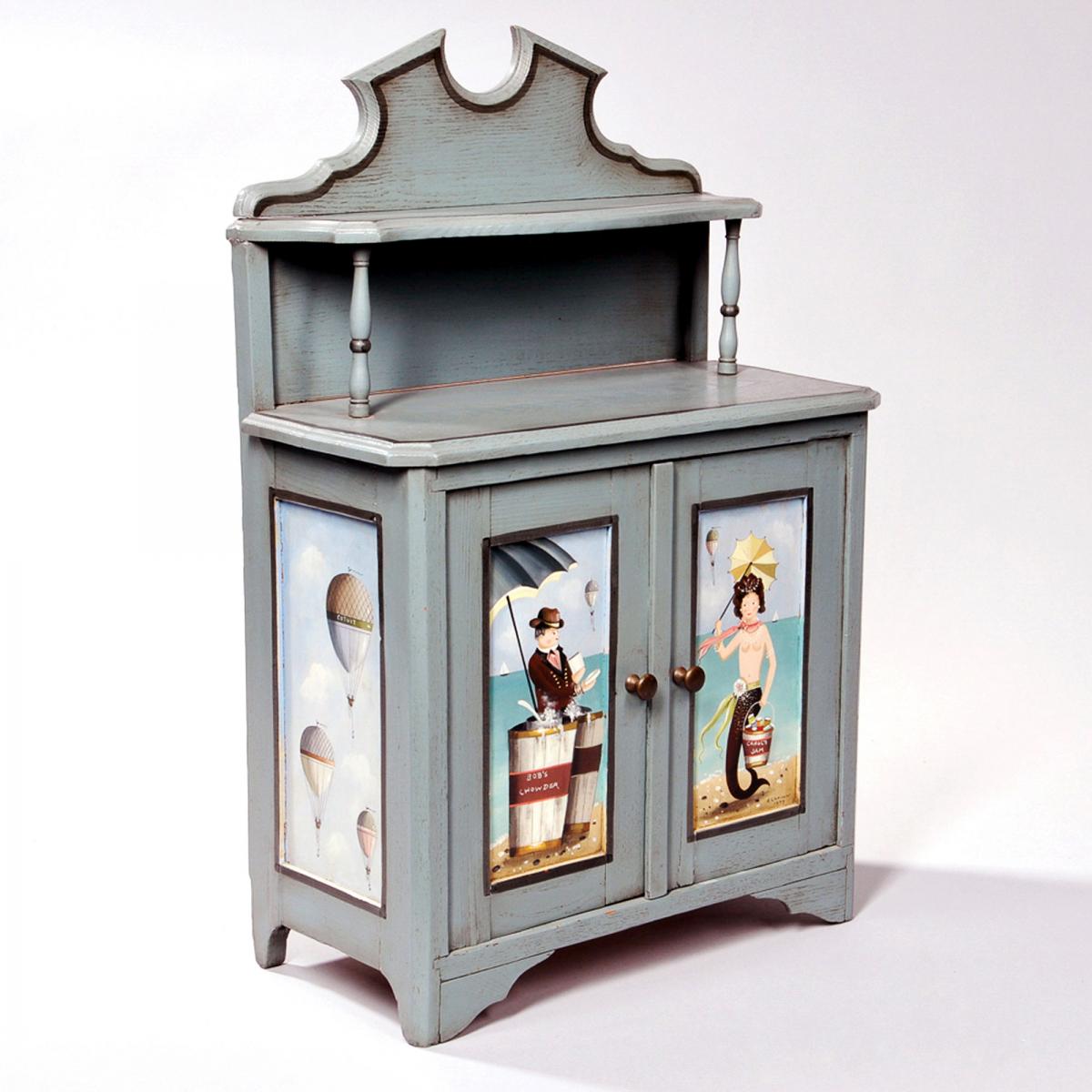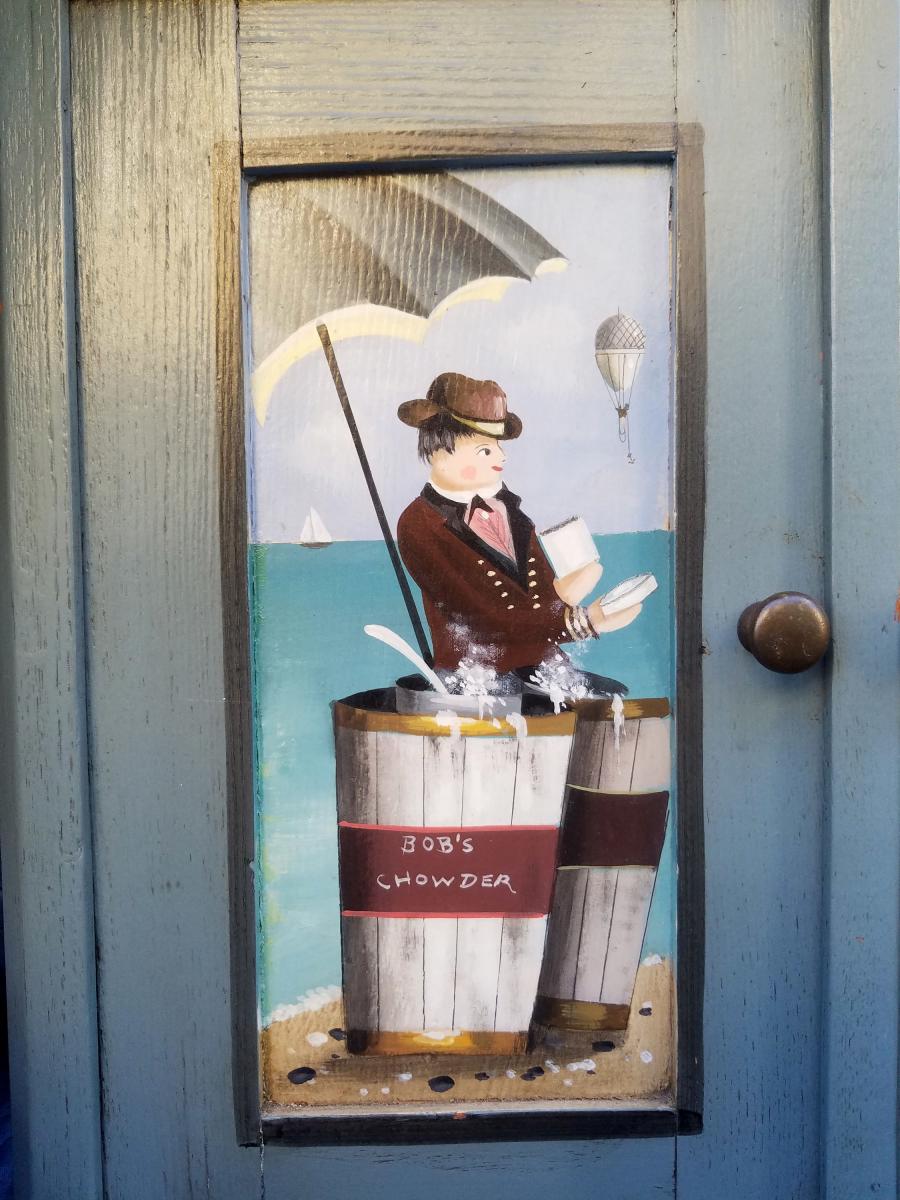 Ralph Cahoon Small Paint-decorated Cabinet,
Bob's Chowder & Carol's Jams.
Signed and dated 1979.
The small paint-decorated cabinet, late 19th century, painted by Ralph Cahoon and signed and dated 1979.
The shaped crest above a shelf and case with cupboard doors painted blue overall with black striping, the front cupboard doors decorated with a man selling "Bob's Chowder" on the left and a Mermaid selling "Carol's Jam," on the right. The sides are painted with hot air balloons, one on each side, with the name, "Cotuit" which is where he lived.
Dimensions
74.93 cm high x 50.8 cm x 25.4 cm