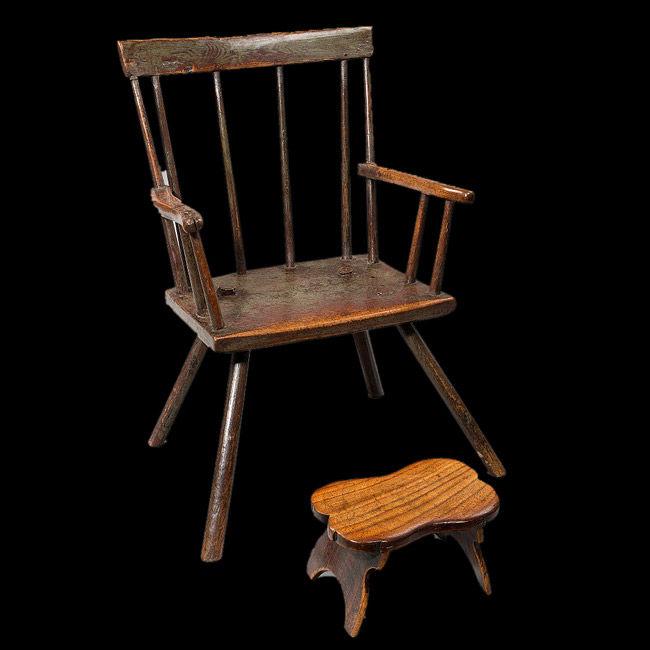 About the dealer
About the object
Primitive Welsh child's armchair with a separate little Elm Foot Stool, circa 1800 – 1820. The Chair is from Ash and Elm and has traces of both an under paint and some later green paint remaining.
The left arm has the initials, "H W" scratch-carved on the left arm, and on the right arm brass nail heads have the initials "R O G".
The "G" is not as distinct as the other letters. The Elm stool is boarded with side cut outs and a waisted top.