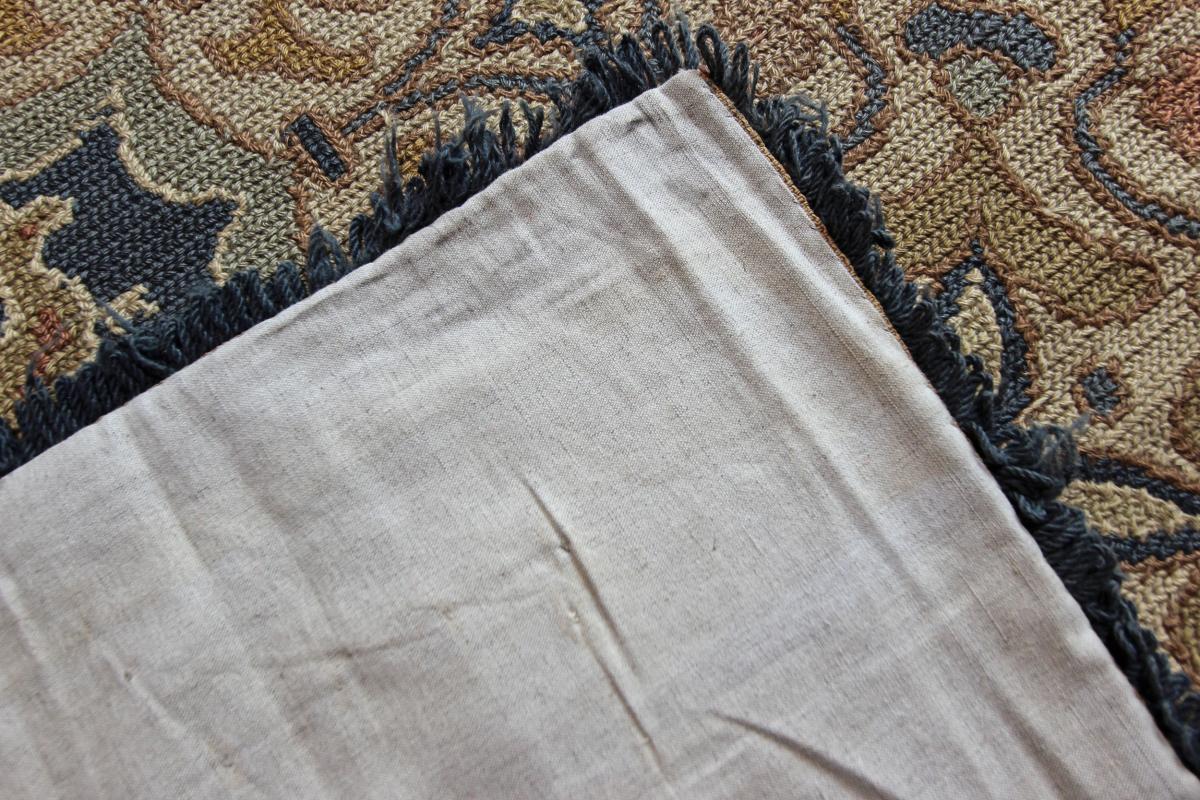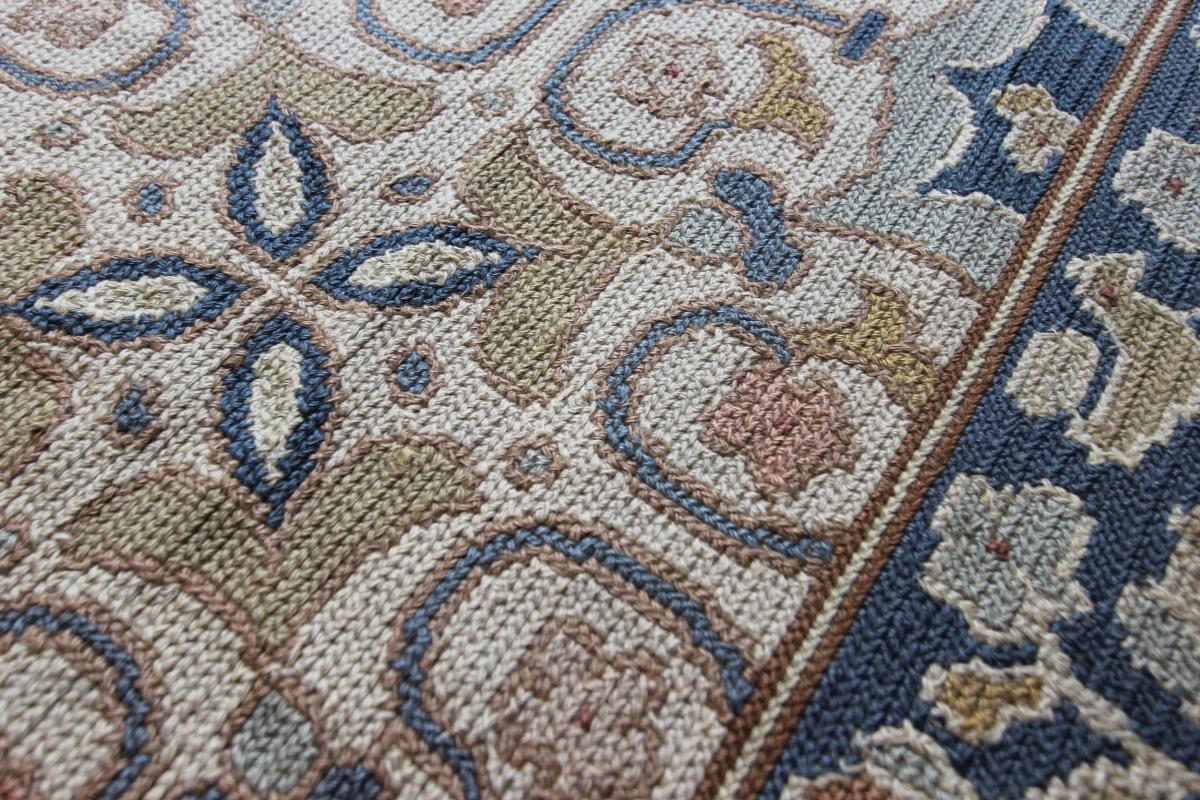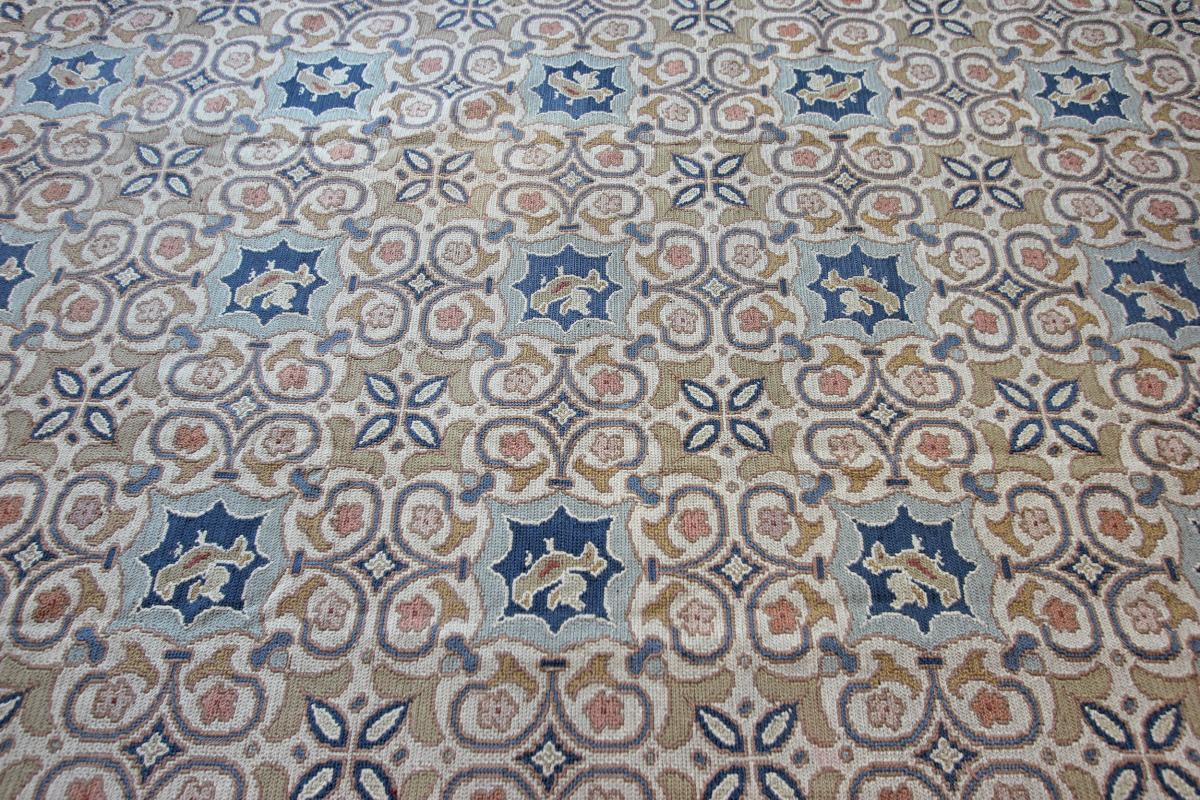 To be exhibited at
Lapada Art and Antiques Fair BADA 2020
A really beautiful antique Portuguese carpet with gentle natural colours of pale blue, gold, navy blue and hints of pink in the delicate flowers. Such a gorgeous decorative carpet to work a scheme around for a drawing room or bedroom for example. These Portuguese needlepoints are renowned for their embroidered work in wool on linen. Portugal doesn't have an extensive history in producing hand-woven carpets although Moorish carpet weavers worked in Portugal until the early 15th century until they were expelled.
Arraiolos is where these Portuguese needlework carpets are from a town in the province of Alto Alentejo in southern Portugal. The weave on this needlepoint is Arraiolos long-armed cross-stitch along with hand dyed wool using natural dyes. The Portuguese are also known for weaving specific types of Portuguese rugs that are called Alpujarra Rugs. These floor coverings from Portugal are unique and feature pile in loops, made primarily in Spain from the fifteenth to the nineteenth century in the Alpujarras district, which is located south of Granada.
We offer the service of viewing any of our carpets & rugs in-situ in London, Surrey, Hampshire & the UK by appointment. Please request a home visit to see this lovely antique Portuguese needlepoint in-situ at a convenient time.
Dimensions
391 x 334 cm / 12'10" x 10'11"
Condition report
In very good original condition, it has been well looked after and used in a large drawing room for many years.
Open Monday-Friday 9.30-5.30; Saturday 10-5; other times by appointment only