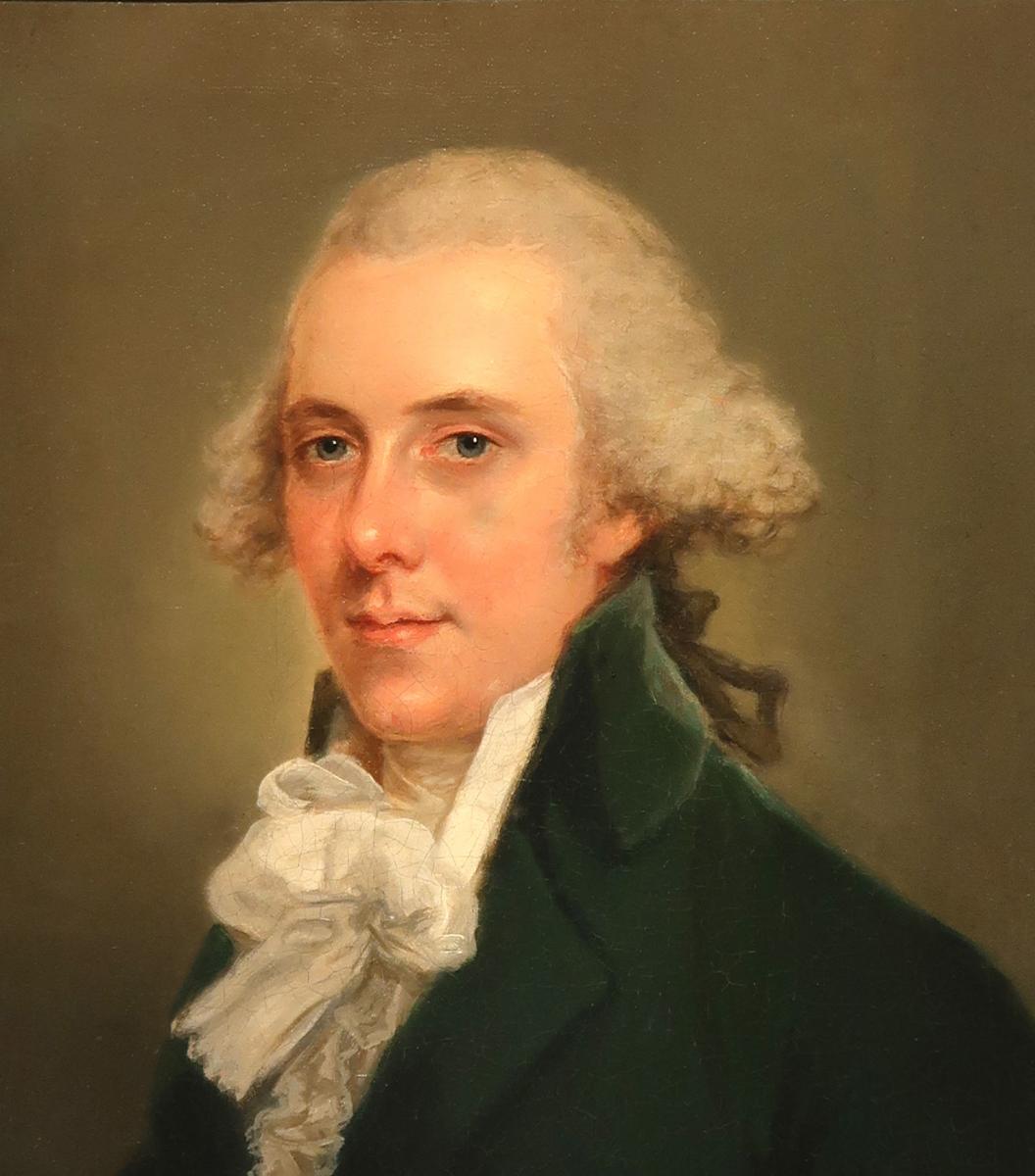 About the dealer
Open Monday-Friday 10-5.30; weekends by appointment
About the object
7934/35P
PORTRAITS OF MR & MRS GEORGE SIMSON
GEORGE SIMSON RSA
1791-1862
Oils on canvas 28 x 25 inches
Framed sizes 35 x 31 ¾ inches
Labels verso
George Simson was born in Dundee in 1791 and was the brother of William Simson
(1800-1847), who was also a painter.
George became a printer and later started painting around 1820.
He lived in Edinburgh and painted portraits and exhibited at the Royal Scottish Academy and Carlisle Academy.
In 1829 he became a full member of the Royal Scottish Academy.
In 1831 he announced the opening of a new drawing Academy in Edinburgh together with his other brother David Simson (FL 1840s-1860s).
George Simson died in Edinburgh in 1862.
Bibl: Dictionary of Scottish Painters 1600-1960 – Paul Harris & Julian Halsby
George Simson D.L of Brunton and Pitcorthie, Fife, Scotland was born on
28 August 1796. On 26 November 1822 he married Mary Ann, daughter of James Sutherland Esq, a cadet of the noble house of Sutherland. He was an eminent lawyer and Justice of the peace in the Edinburgh area.
Dating from the 1820's, this glorious pair of portraits are a superb example of refined Regency portraits.
What was particularly intriguing was the name George Simson seems to be written several times on the back.
The sitters are apparently George and his wife Mary Ann who married in 1822 (the date at which these were almost certainly painted as wedding portraits) however there seem to be no mention of the artist. However there was a talented artistic family who came from Dundee and amongst three brothers there is another George Simson who started as a portrait painter in the 1820's.
Although the known portraits by him are of later date than these two, there are very strong comparisons between them. It seems likely that both sitters and artists were indeed related especially as they were in the same locality.
Both pictures are in their magnificent original Regency frames and were handled at some stage by the eminent Edinburgh art firm Aitken Dott.
Dimensions
71.1 x 63.5 cm (28 x 25 inches)