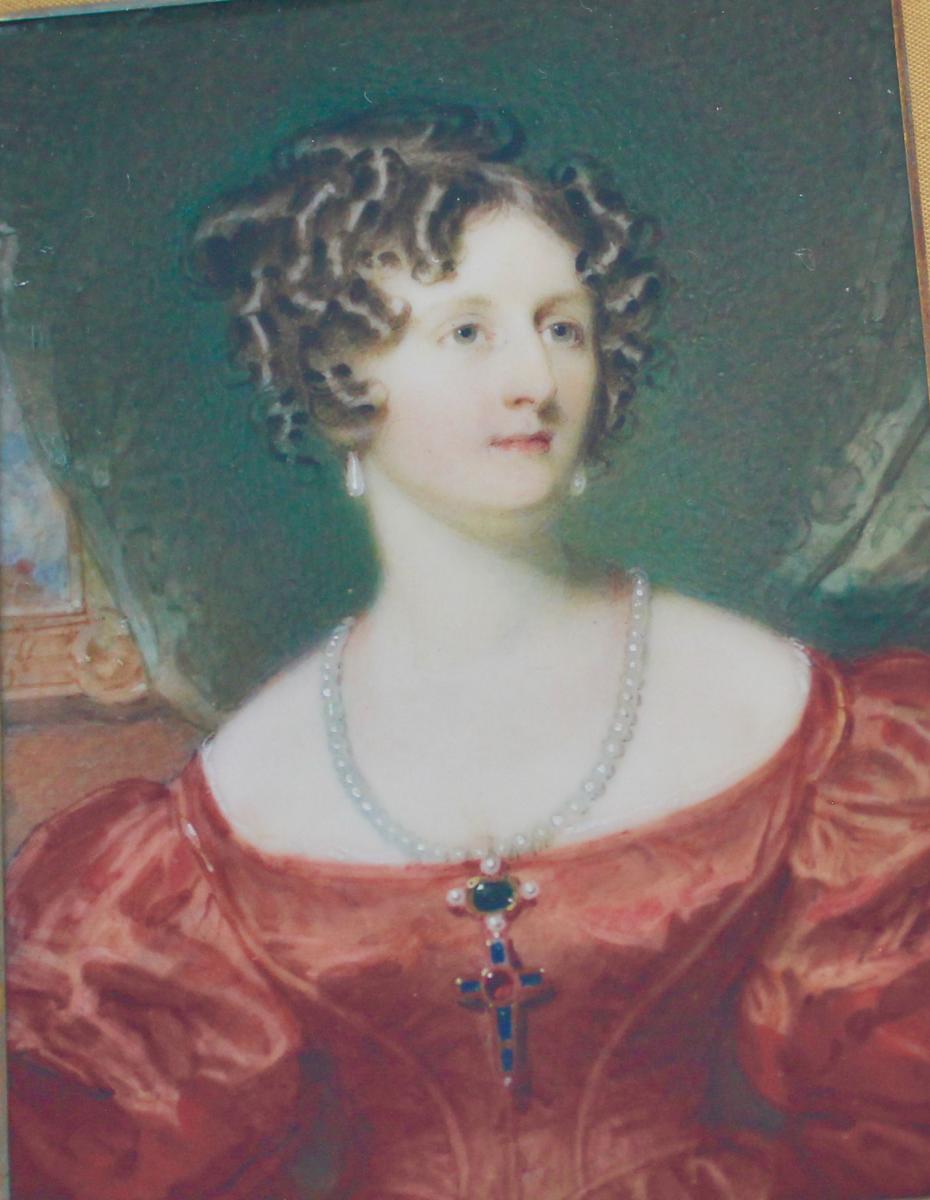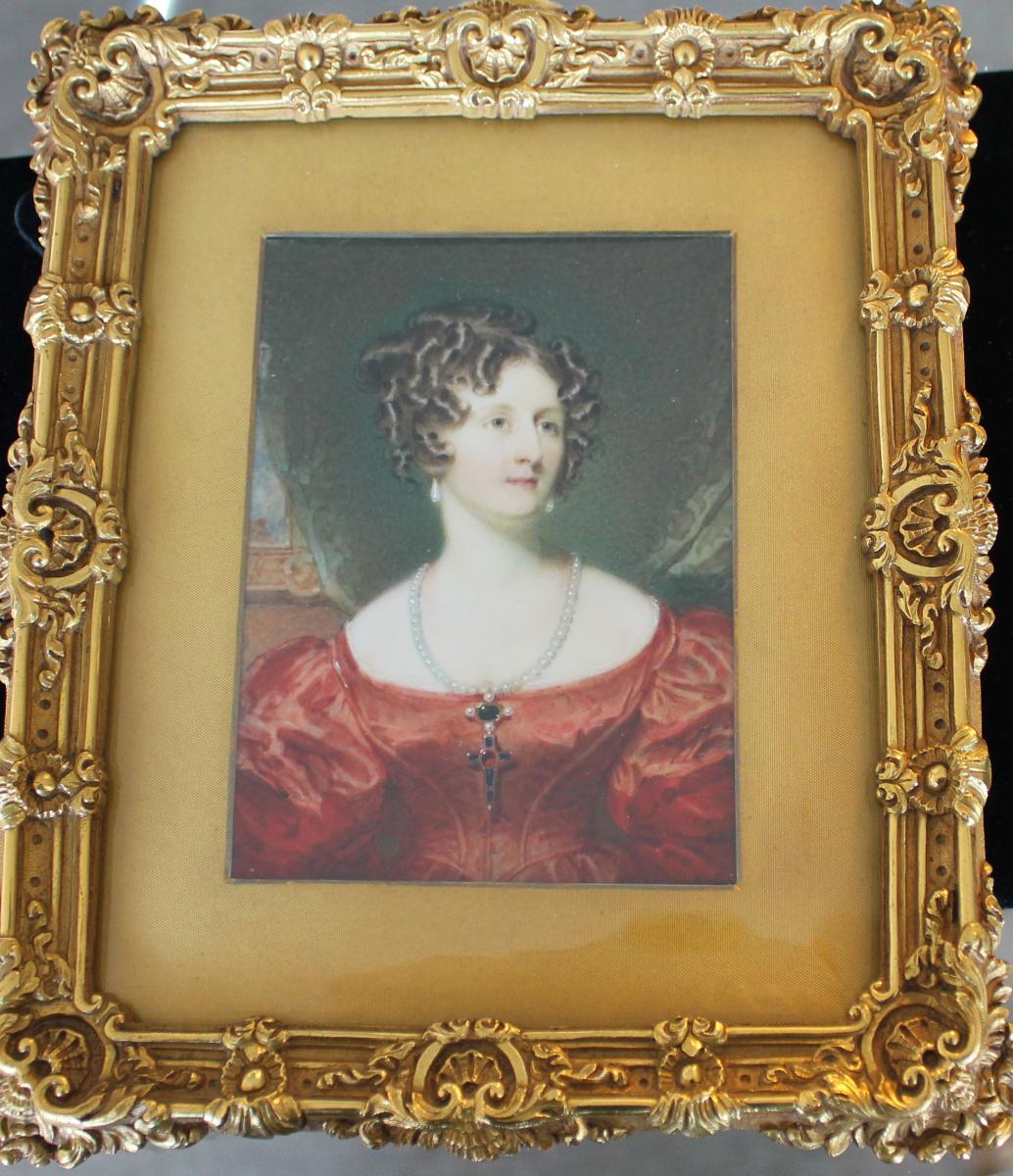 About the object
A portrait miniature of a Lady in red dress, watercolour on ivory
William Charles Ross was the son of William Ross, a miniature-painter and teacher of drawing, who exhibited at the RA from 1809 to 1825.
His mother, Maria Smith, a sister of Anker Smith, the line-engraver, was a portrait-painter, who exhibited at the RA between 1791 and 1814, and died in London on 20 March 1836, aged 70.

At the age of twenty he became an assistant to Andrew Robertson (1777-1845), the eminent Scottish miniature-painter, and, although his first ambition was to excel in historical painting, he thought it advisable to concentrate on the more lucrative speciality of miniature-painting.
He soon acquired a sizeable and elite clientele. In 1837 Queen Victoria and the Duchess of Kent sat for him, and in succeeding years Queen Adelaide, the Prince Consort, the royal children, and various members of the royal families of France, Belgium, Portugal, and Saxe-Coburg.
He is known to have produced more than 2,200 miniatures, of which about 300 were exhibited at the Royal Academy.
Ross held the same position with respect to miniature-painters that Thomas Lawrence did among portrait-painters.

Although it has not been possible to identify the sitter the large sapphire and ruby cross pendant suspended from an emerald and pearl jewelled pearl necklace suggests that she was a sitter of considerable wealth.
Dimensions
17.00cm high, 14.00cm deep