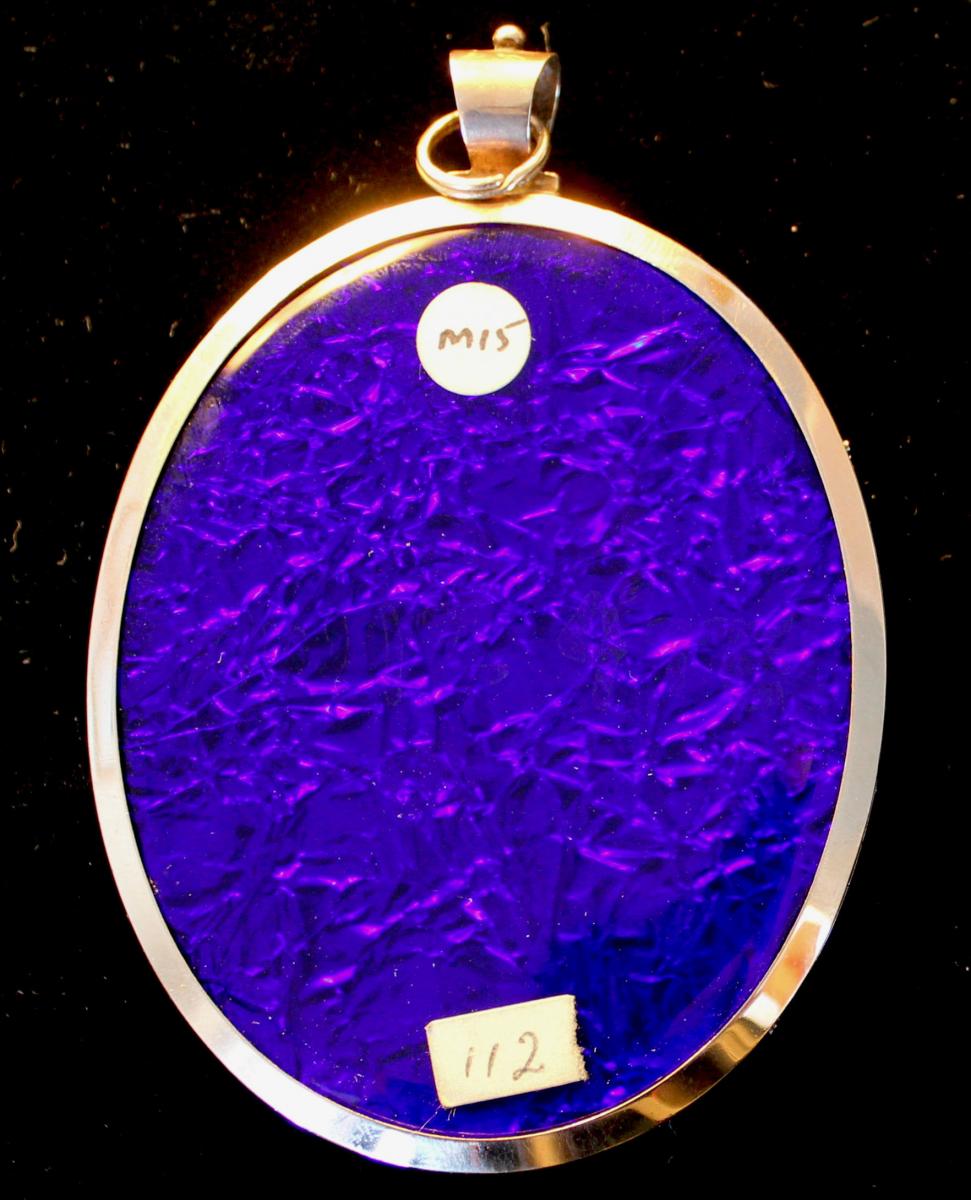 About the object
the blue jacket trimmed with gold buttons and white frilled collar
Set in a gold frame with blue glass reverse
Although not signed the current miniature compares well with another portrait of a young boy by Edward Burch in the Victoria and Albert Museum, London, illustrated in D. Foskett, A Dictionary of British Miniature Painters, 1972 Vol. 11 p. 31 , fig. 97.
Provenance: Robert Bayne Powell Collection: Sotheby's October 11, 1994 lot 185
Edward Burch is described as a miniature painter and gem-cutter who was elected in 1771 to the Royal Academy. He is featured kneeling down next to the life nude in Johan Zoffany, The Academicians of the Royal Academy, 1772, in the Royal Collection.
He was probably in his mid-twenties when he joined the St Martin's Lane Academy, which exerted a lasting influence on him through his studies in the life class, coupled with the anatomy lectures of Dr William Hunter; his fellow artists became lifelong influential friends. In 1760 he exhibited in the first public exhibition of the Society of Artists, by 1769 he resigned from the Society and joined the newly founded Royal Academy of Arts