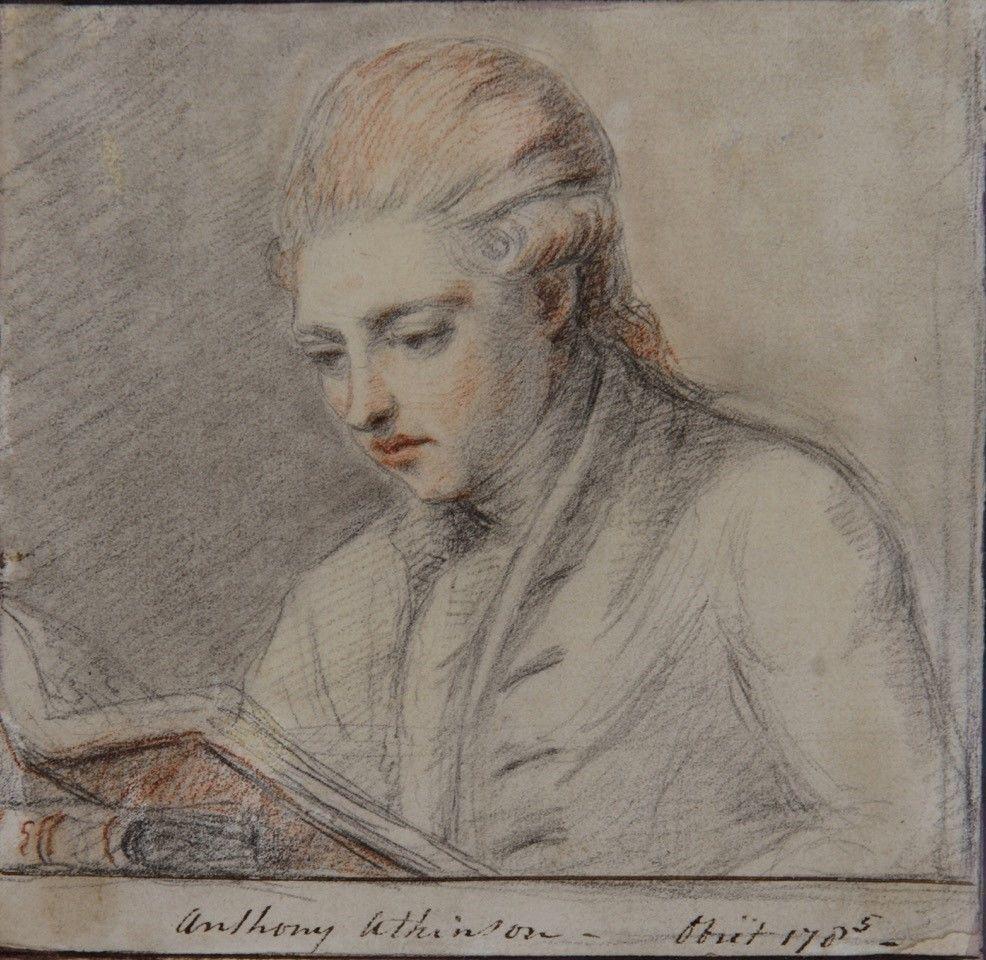 To be exhibited at
BADA 2020
About the dealer
About the object
Inscribed and dated below: Anthony Atkinson-Obit 1785, graphite with red chalk, the sheet laid on a purple wash line mount with a black border
Drawing 12 x 12.5 cm; sheet 19.6 x 14.5 cm
Provenance
Frost and Reed, London, no. D9988, 171
Gainsborough Dupont was born in 1754, the third son of Thomas Gainsborough's sister Sarah. He was apprenticed to Gainsborough in 1772 and worked for him for sixteen years. After his formal training he worked in his uncle's studio, where he learned to scrape mezzotints and made small copies in oil after his uncle's portraits. Dupont had the opportunity to develop his own practice after Gainsborough's death in 1788.
Portrait commissions came, notably from George III, who admired his work. Dupont was also a painter of landscapes, and he exhibited at the Royal Academy from 1790 to 1795.
Another very similar portrait drawing by the artist of Lord John Pelham-Clinton, M.P., inscribed in the same way, dated 1782, mounted on the same purple wash line mount and with a slightly torn edge is in the collection of the Yale Centre for British Art (B.1977.14.5013).
Dimensions
19.6 x 14.5 cm