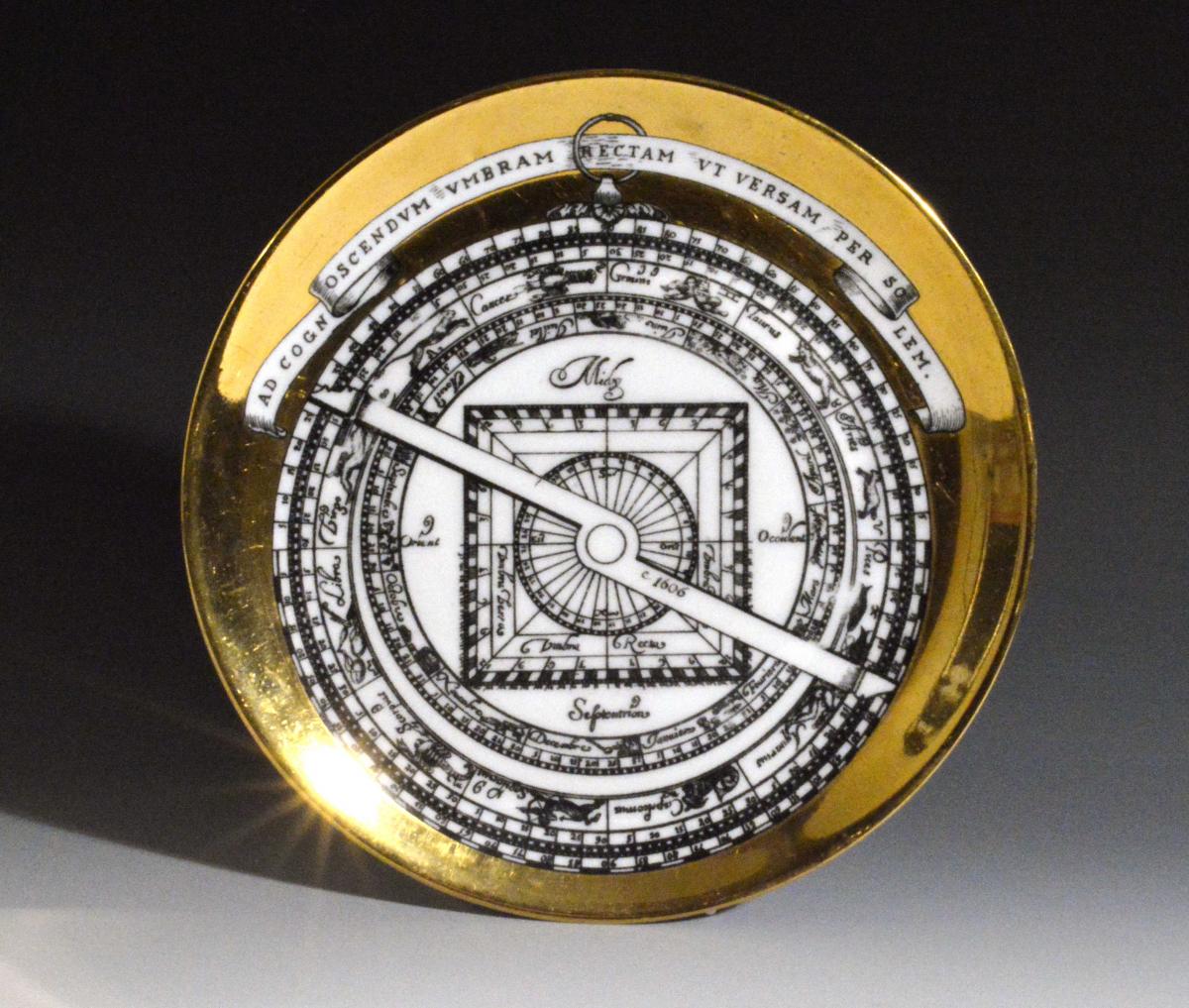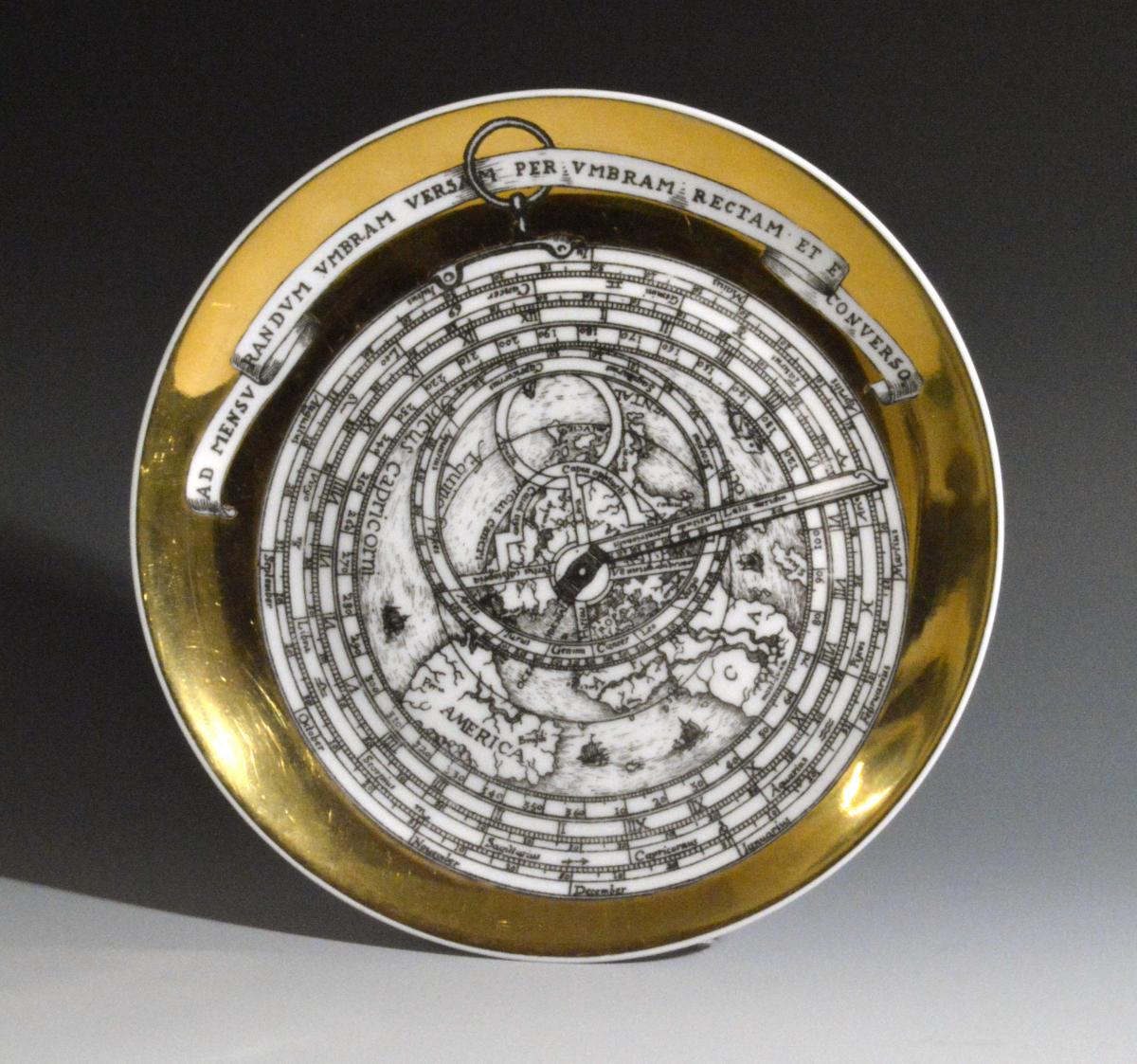 Price
£44200.00
The BADA Standard
Since 1918, BADA has been the leading association for the antiques and fine art trade
Members are elected for their knowledge, integrity and quality of stock
Our clients are protected by BADA's code of conduct
Our dealers' membership is reviewed and renewed annually
Bada.org is a non-profit site: clients deal directly with members and they pay no hidden fees
Click here for more information on the BADA Standard
Vintage Piero Fornasetti Complete Set of Astrolabe Plates.
Numbering 12 plates in total.
1960s.
The Piero Fornasetti porcelain gold, black and white plates each depict a different astrolabe and are a complete set numbered from one to twelve.
Dimensions: 8.27 inches diameter x 1 inch high (21.01cm diameter x 2.54cm high).
Mark: Astrolabio in a banner over a green porcelain undermark above Fornasetti hand and brush.
ASTROLABE
An astrolabe (Greek: astrolabon, "star-taker") is an elaborate inclinometer, historically used by astronomers, navigators, and astrologers. Its many uses include locating and predicting the positions of the Sun, Moon, planets, and stars, determining local time given local latitude and vice-versa, surveying, triangulation, and to cast horoscopes. It was used in classical antiquity, through the Islamic Golden Age, the European Middle Ages, and Renaissance for all these purposes.
In the Islamic world, it was also used to calculate the Qibla and to find the times for Salah, prayers. (http://en.wikipedia.org/wiki/Astrolabe).
Reference: See a similar Astrolabe plate in the Victoria & Albert Museum's Collection, Museum # C.63-1985. (http://collections.vam.ac.uk/item/O170005/plate-fornasetti-piero/).
Dimensions
21.01cm diameter x 2.54cm high
Condition report
Very Good
The BADA Standard
Since 1918, BADA has been the leading association for the antiques and fine art trade
Members are elected for their knowledge, integrity and quality of stock
Our clients are protected by BADA's code of conduct
Our dealers' membership is reviewed and renewed annually
Bada.org is a non-profit site: clients deal directly with members and they pay no hidden fees
Click here for more information on the BADA Standard