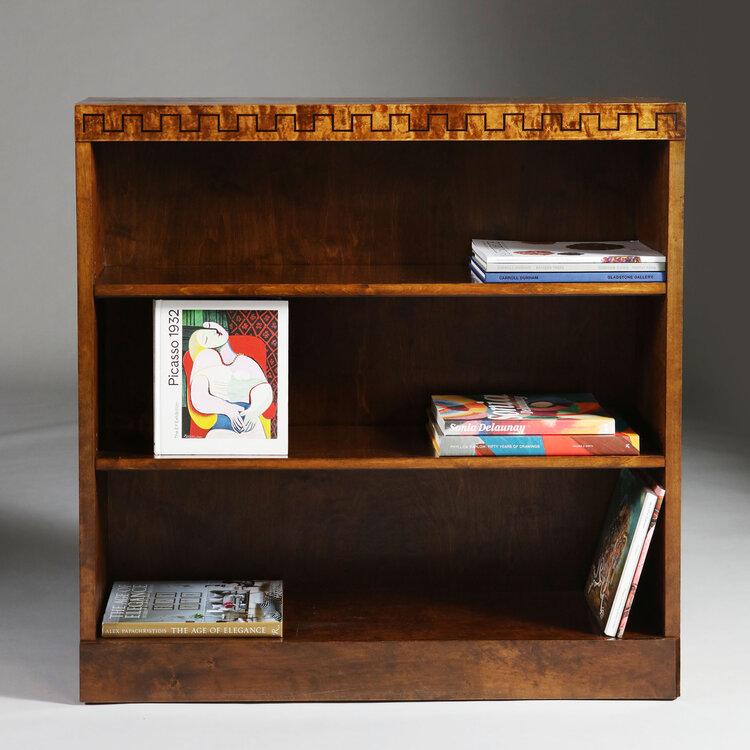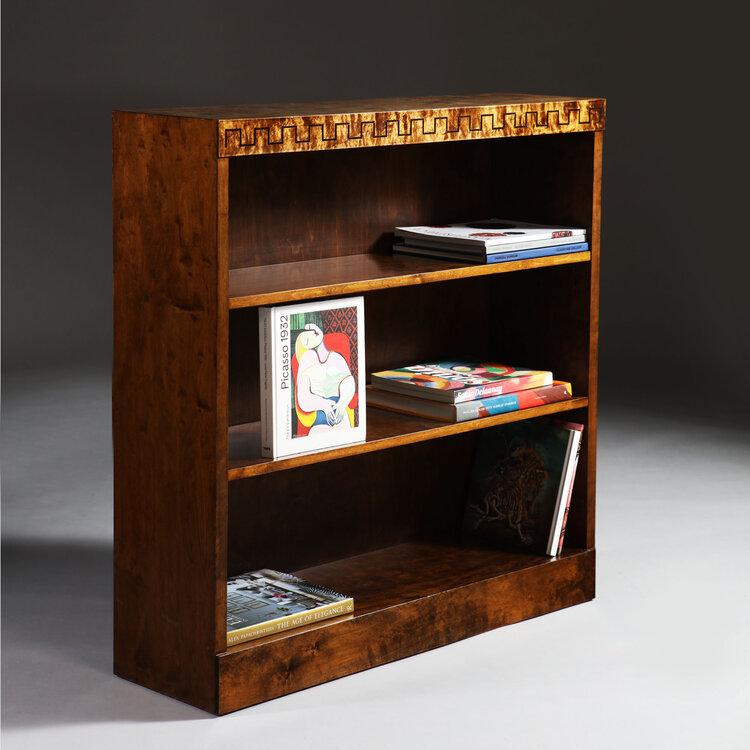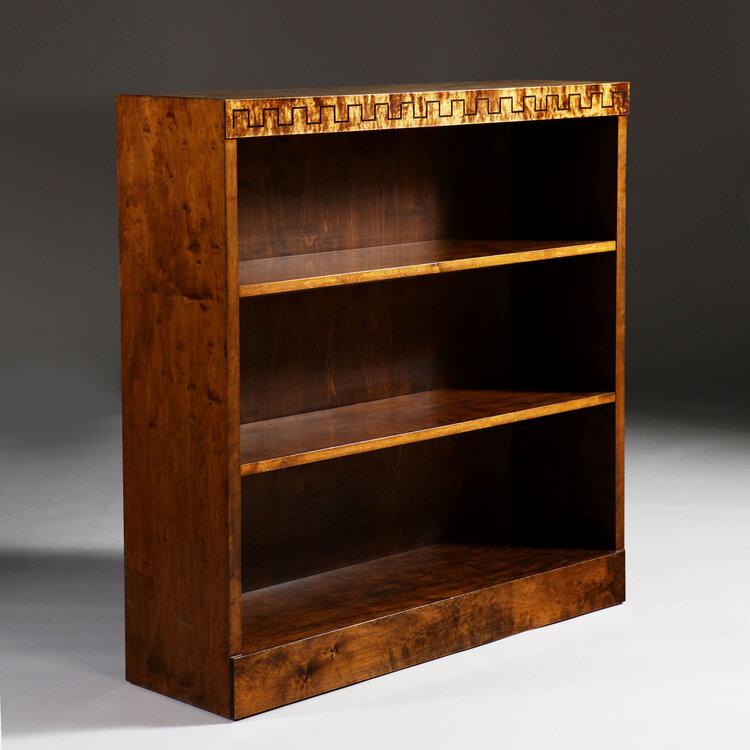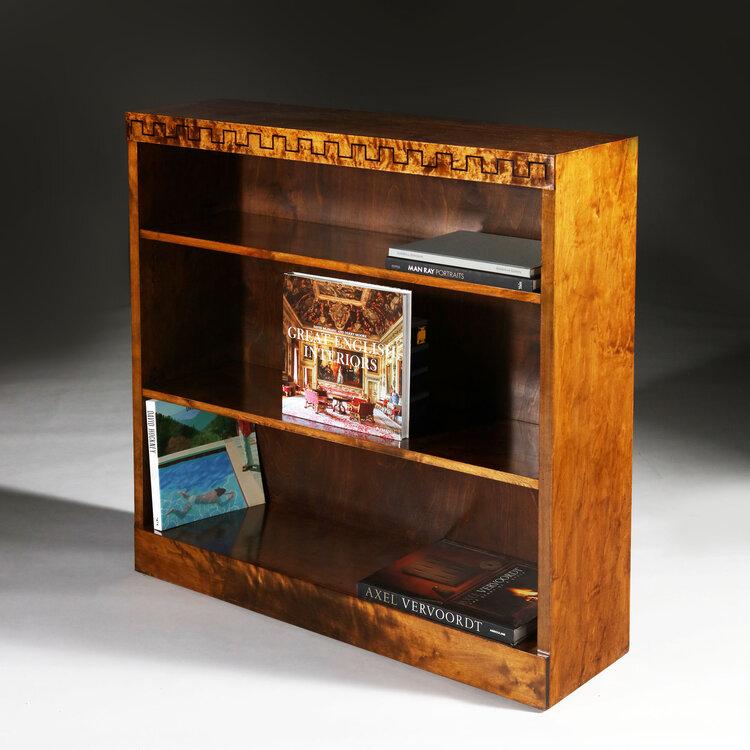 Sweden, circa 1920
A rare pair of early 20th century Swedish Grace tiger maple bookcases, each with three shelves, with stylised inlaid Greek key to the frieze.
Swedish Grace was a brief yet substantial movement that emerged in the 1920's and came to represent a brilliant mix of classicism and architectural details. Architecture, interior design, and crafts were defined by simplified shapes and purity of composition, a huge step away from other styles of the time.
A young and talented generation of architects and designers looked back to classicism and their own Nordic traditions, and created an incredibly modern vernacular style characterised by timeless proportions, luxuriously superb handcraft, and playful details.
Swedish Grace had multi-layered objectives; while maintaining a social agenda, it appealed to the cultural and economic elite of the day through the production of high quality design.
Dimensions
Height 100.00cm, Width 100.00cm, Depth 28.00cm
Open Monday-Friday 10-6; Saturday 10-2; other times by appointment only