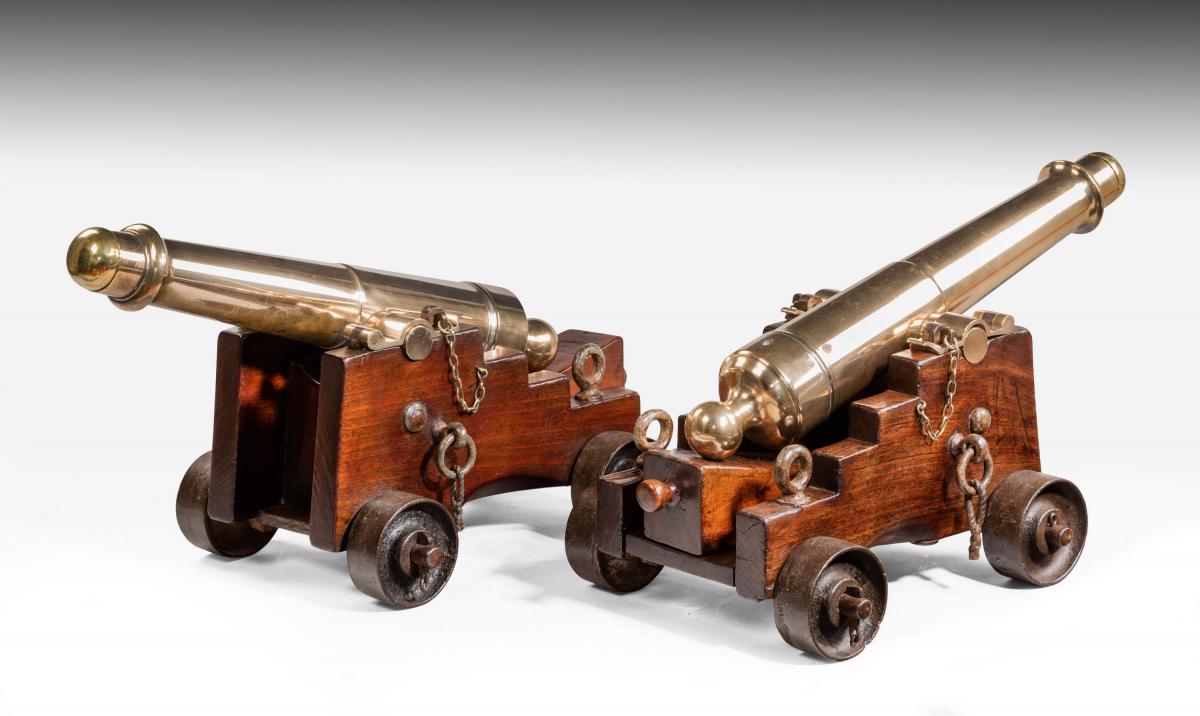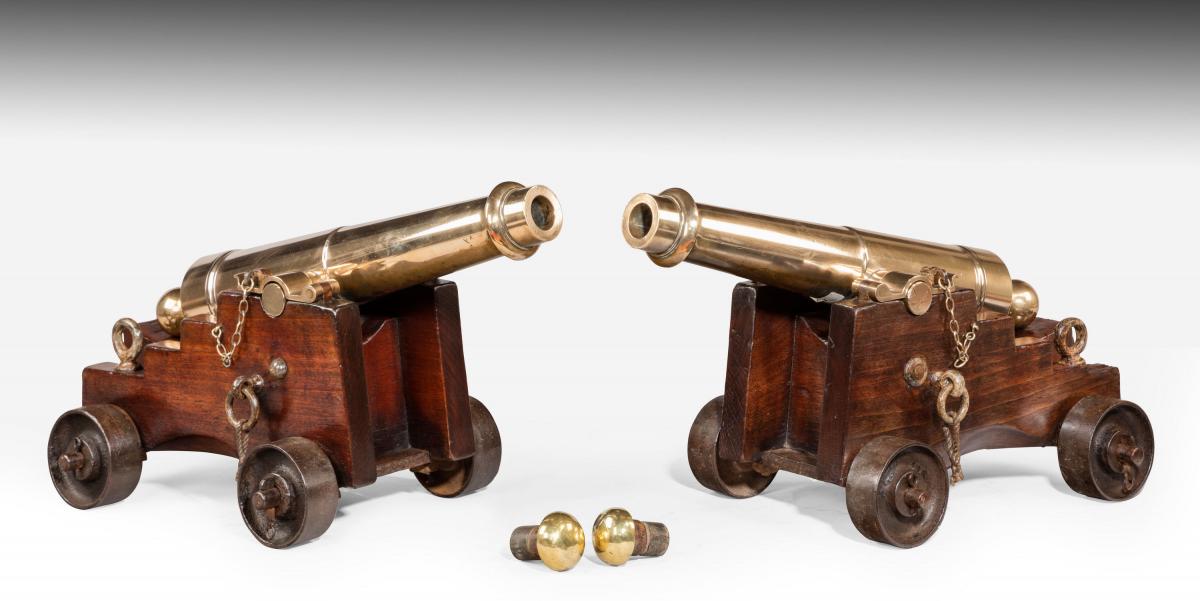 ENGLAND, circa 1850-60
With brass stoppers. On original trunions and mahogany carriages. Complete with quoins/wedges on the bed, and iron tackle rings. Unusually on iron wheels/trunks.
This type of lightweight cannon was probably made for a private yacht although it is conceivable that they were made simply for domestic use.
With thanks to Tony Watts for his help in identifying the origin of the cannon.
Dimensions
Length: 70cm; Width: 39.5 cm; Height: 33 cm; Barrel Length: 66cm
Open Monday-Friday 9.30-1, 2-5.30; Please telephone for weekend and evening opening