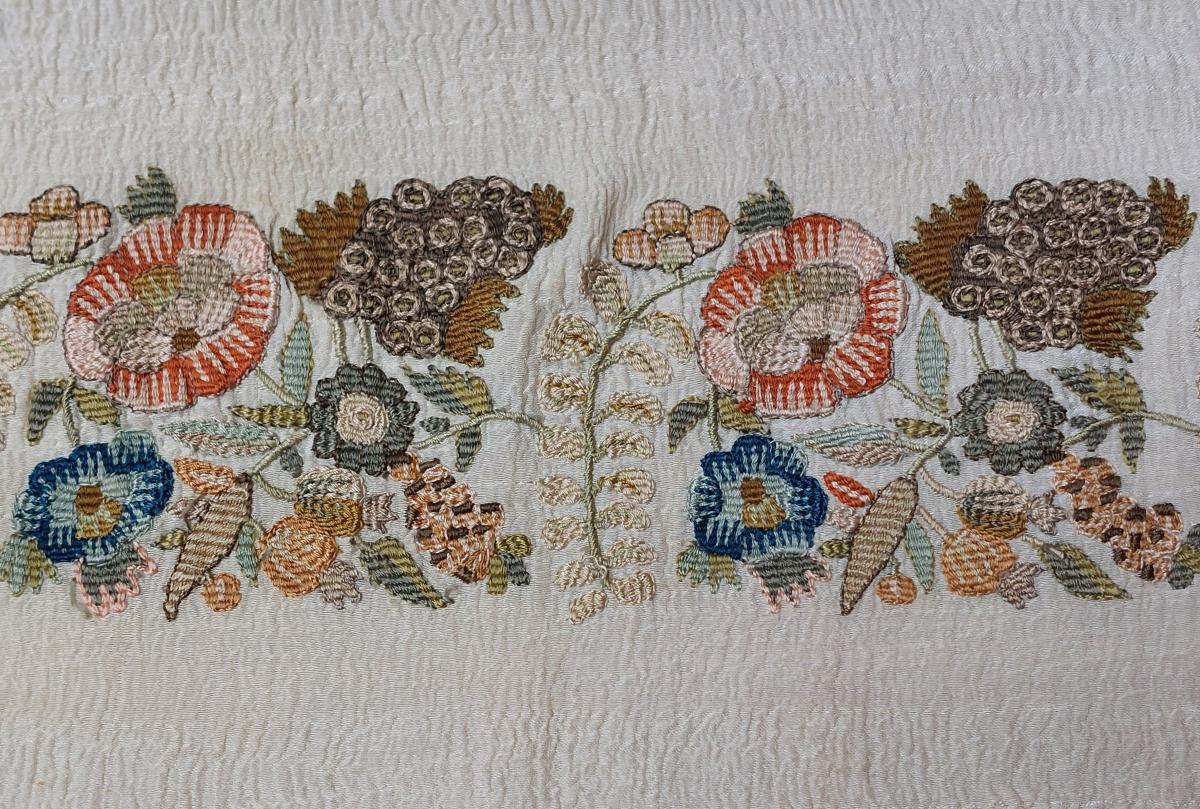 Price on application
The BADA Standard
Since 1918, BADA has been the leading association for the antiques and fine art trade
Members are elected for their knowledge, integrity and quality of stock
Our clients are protected by BADA's code of conduct
Our dealers' membership is reviewed and renewed annually
Bada.org is a non-profit site: clients deal directly with members and they pay no hidden fees
Click here for more information on the BADA Standard
Ottoman towel dating to the first half of the 19th century.
The two ends are embroidered in silk on a ruched silk ground. This is somewhat unusual since these textiles were usually worked on linen or cotton, which hints at the towel having been made in a particularly wealthy household.
The embroidery is worked in a double running stitch, which means that the front looks the same as the back - a feature most of these towels share. When used, this meant that the towel could be draped over the arm, with both ends showing, when presenting a visitor with a bowl of water for a token hand washing, their hands to be dabbed on the thus offered towel. However, the large size of the towel in hand makes it unlikely it was used as a hand towel. A bath towel is the more probable use of this textile. The design is a five time repeat of a stem of leaves, with an arrangement of flowers much like a bouquet by its side.
For more information, see our website at https://www.christopherleggeorientalcarpets.com/products/view/ottoman-towel/.
The towel is in excellent condition, with only two small, barely visible stains on the white ground and the embroidery in a perfect state of preservation.
The BADA Standard
Since 1918, BADA has been the leading association for the antiques and fine art trade
Members are elected for their knowledge, integrity and quality of stock
Our clients are protected by BADA's code of conduct
Our dealers' membership is reviewed and renewed annually
Bada.org is a non-profit site: clients deal directly with members and they pay no hidden fees
Click here for more information on the BADA Standard