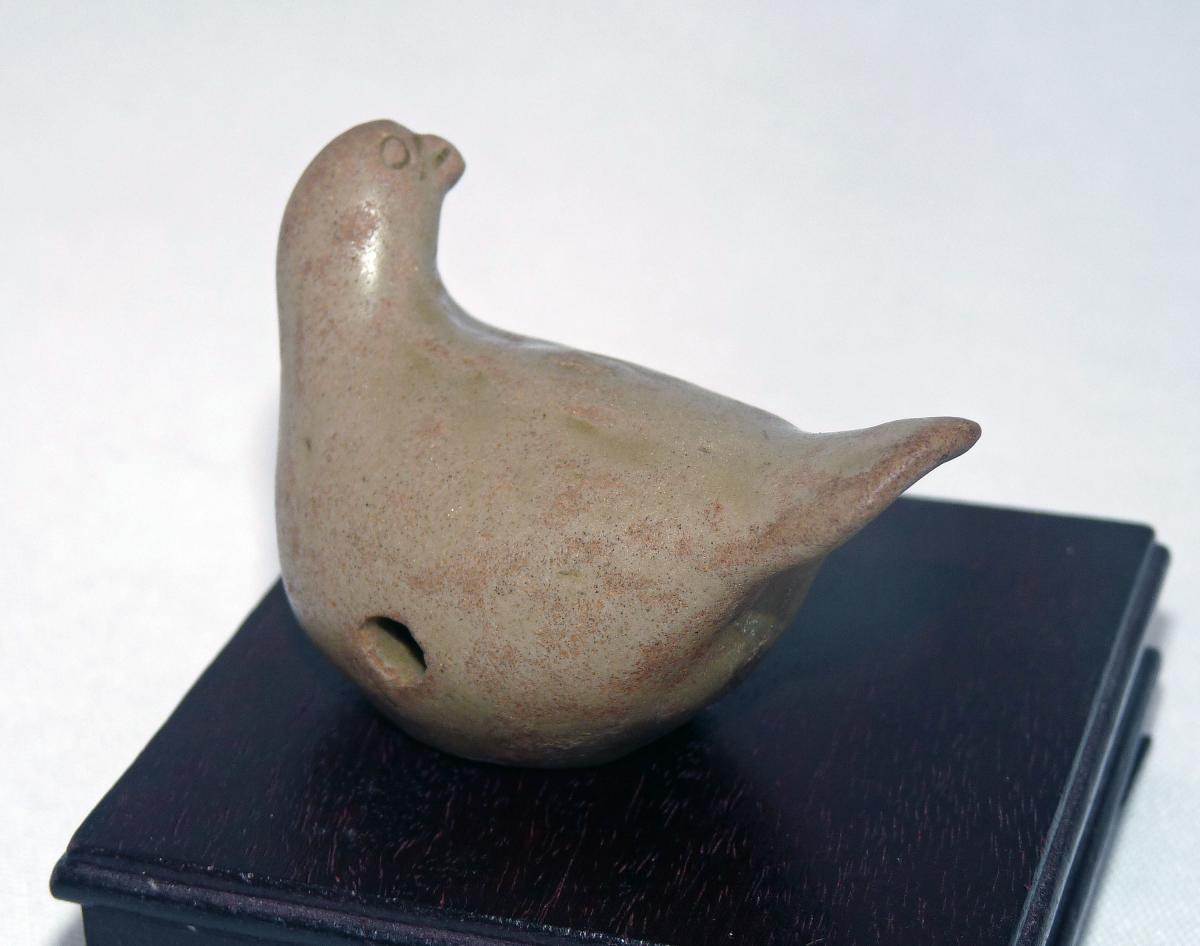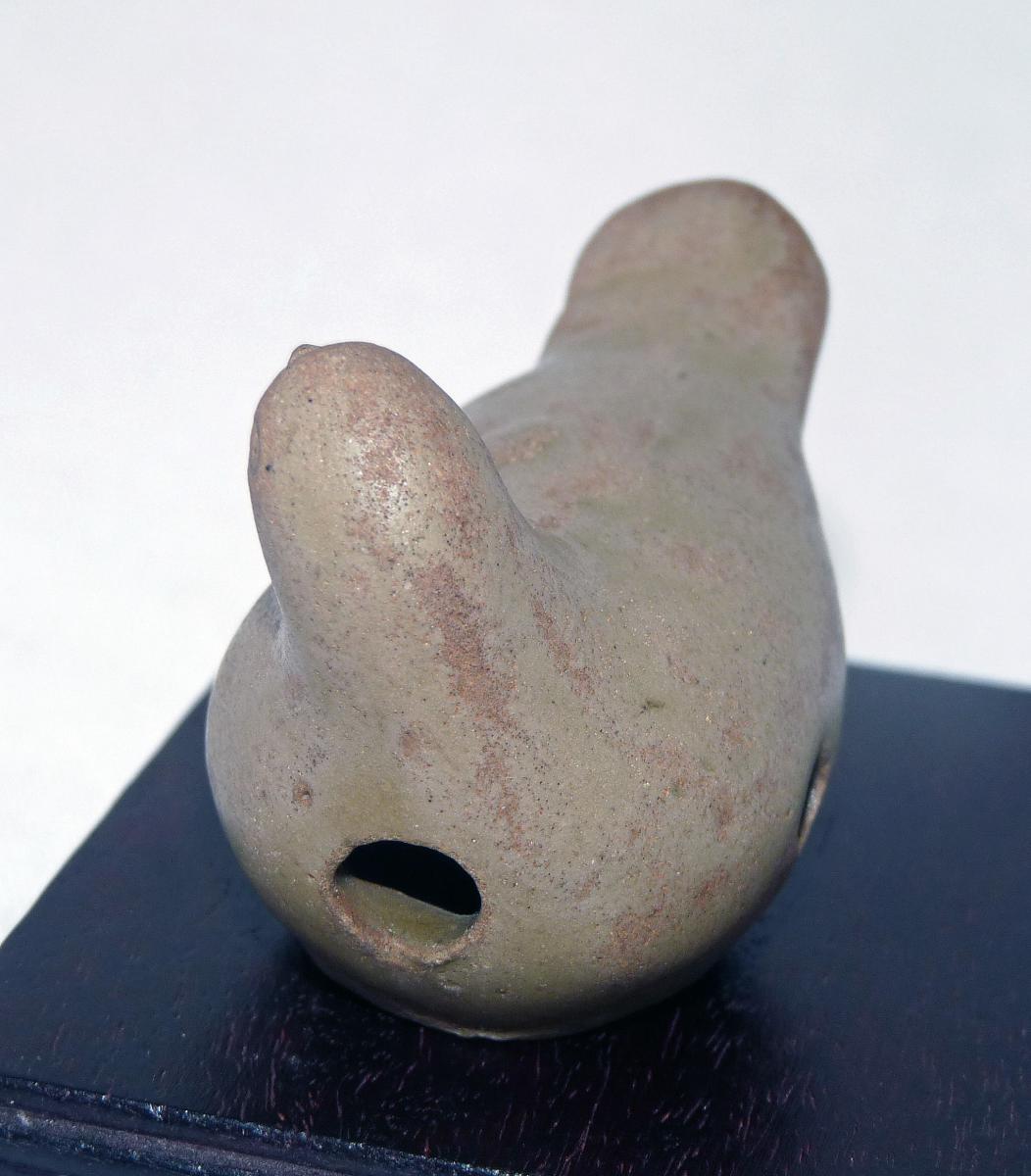 Northern Song stoneware whistle modelled as a bird from the Yaozhou kiln, probably more as a toy than a practical piece.
Excellent modelling of the seated bird with it's head turned away.
Yaozhou ware is not common and is known for producing good quality and finely potted and modelled pieces.
This piece has been much used as the glaze has been worn and the surface is very smooth and tactile.
7cm long
This is a very good example of the type of things produced at these kilns.
Northern Song lasted from 960AD - 1127
Condition report
Overall and considering age very good. There is a minute chip to the beak and the glaze is worn from use