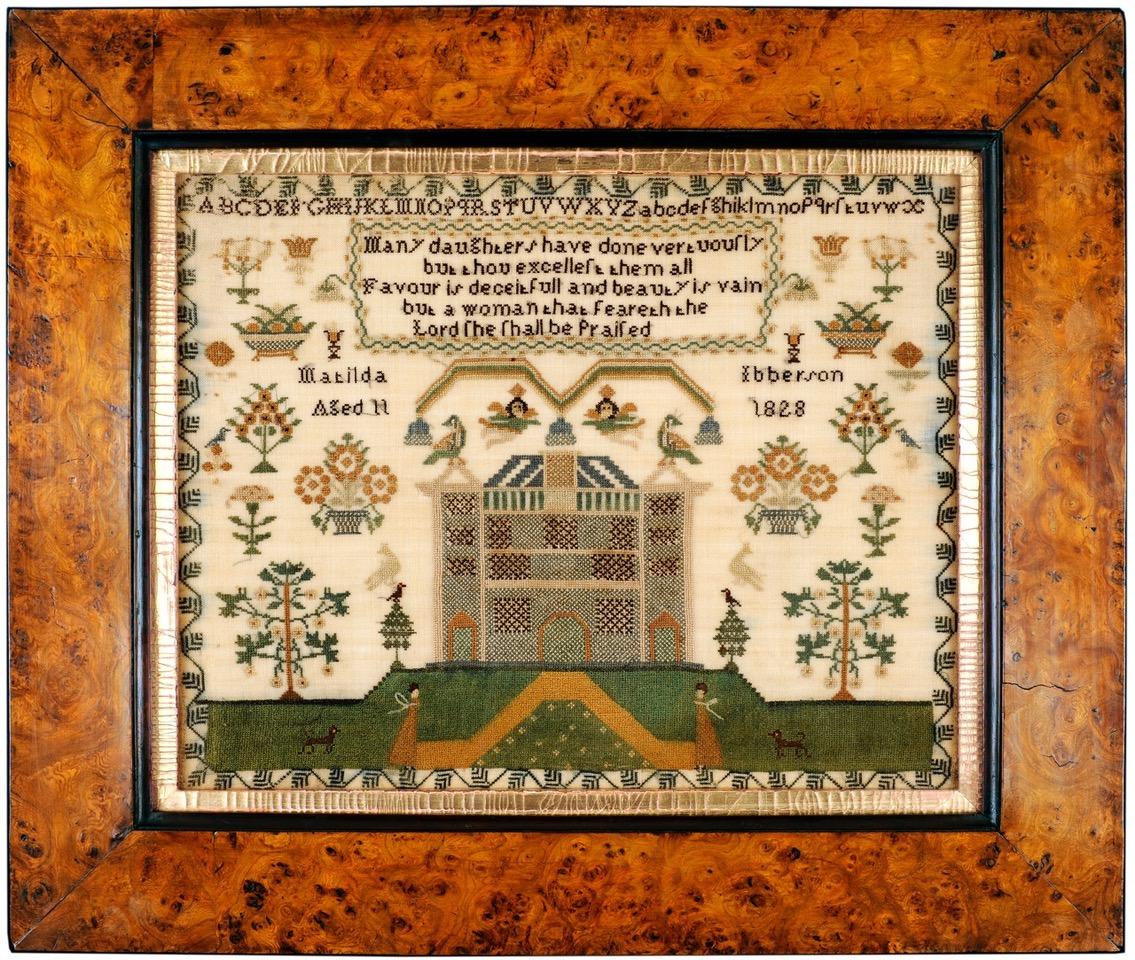 About the dealer
Open Wednesday-Saturday 10-5; other times by appointment
About the object
This neatly stitched sampler was worked by Matilda Ibberson in 1828 when she was aged 11 years old.
The daughter of James Ibberson or Ibbertson a clothier and Ann Sutherland of Kirkheaton, Yorkshire, Matilda was baptised at the Parish church in Kirkheaton on the 1st December 1816.
Retaining good original colour and condition this sampler is worked in coloured silks on a fine linen ground.
Conservation framed and mounted behind UV Protective glass.
Dimensions
Framed size 57 cm x 49 cm