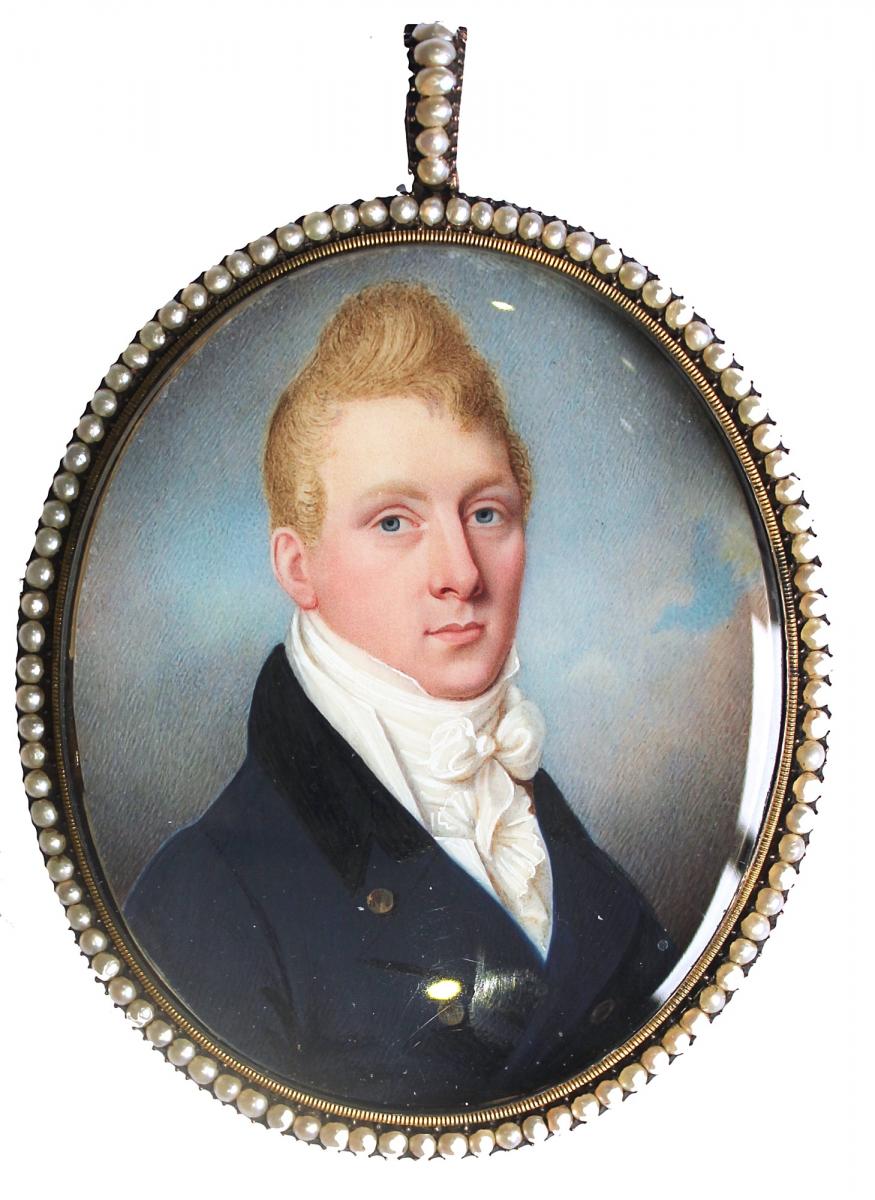 About the object
A Miniature Portrait Of A Young Good Looking Gentleman
Alexander Gallaway
Circa 1815
Watercolour on ivory
Wearing dark suit, white waistcoat and tied cravat, sky background
Set in the original frame with seed pearl border

Alexander Gallaway was first mentioned in 1794 as a co-owner of Drawing Academy of Glasgow. In 1811-1812 he was already a resident of Edinburgh, where he probably moved in 1808.
Examples of his works can be viewed in Victoria & Albert Museum (London), Scottish National Museum (Edinburgh), and Ward Usher Museum (Lincoln).
Although he was clearly an excellent miniaturist, his works are relatively scarce. His sitters varied greatly – from the emerging Scottish middle classes to personalities such as the actor Richard Brinsley Sheridan.
Literature:
The Comerford Collection: Portrait Miniatures, (Dublin, privately published, 2009) pp 11, 59 (#260)
Exhibition:
Comerford Collection at the Irish Architectural Archives in Dublin, in 2009