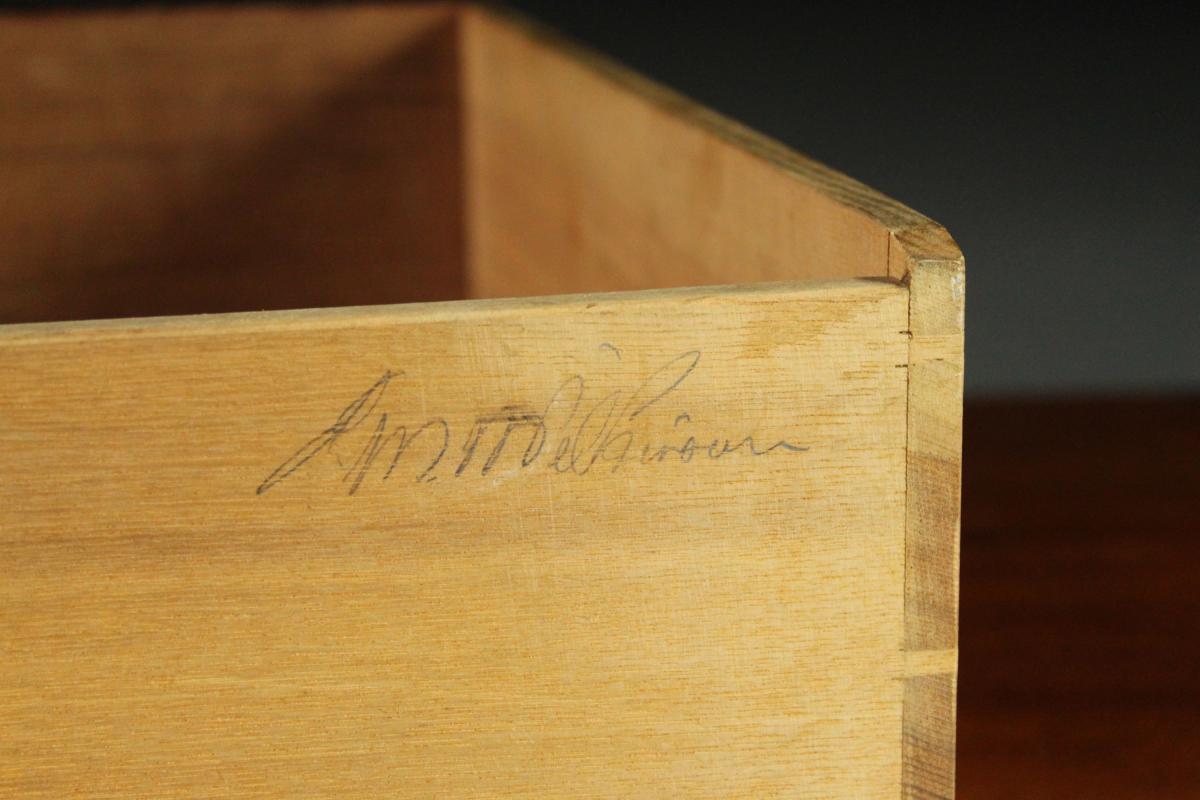 An English made teak military chest with its original brass corners and all but one of its original handles. Still with original unscrewable feet. Top right drawer has a stronger lock. This form of miltary chest was made over a long period from the early 19th to the early 20th century ~ the design of the skeleton escutcheon with a straight bottom edge is for circa 1890. This chest is in remarkably good condition with clean drawer linings ~ most of these chests have picked up more damage on their travels.

Provenance: Major General Sir Robert Fanshawe, KCB, DSO (5 November 1863 – 24 August 1946) was a British Army general, who, during World War I, commanded the 48th (South Midland) Division from 1915 to 1918. He was the youngest of three brothers (Edward, Hew, and Robert) who all rose to command divisions or corps during the war.
I bought the chest locally; the vendor's grandmother used to clean house for him when he lived in Bath and called it the Major's Chest.
Dimensions
Width: 39'' / 99cm Height: 43'' / 109cm Depth: 17¾'' / 45cm