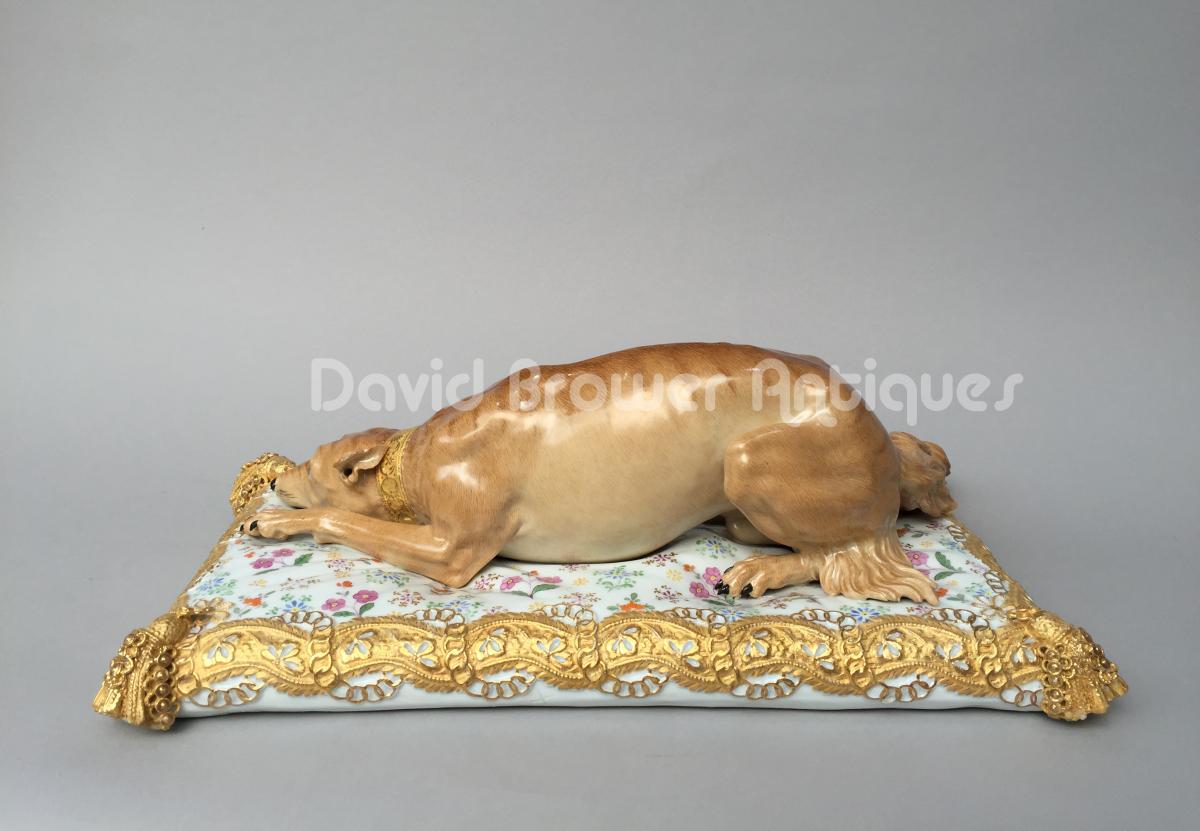 To be exhibited at
The Lockdown Exhibition: David Brower Antiques
The "Russischer Windhund" was first modelled by Johann Joachim Kaendler and is recorded in his work reports, June 1766, where he notes… "Modelled a large dog to a drawing sent from Moscow, scrupulously following the description enclosed".
The porcelain composition was a tribute to a pet dog and most probably commissioned by Count Grigory Orlov (1734-1783), consort to Catherine The Great (1729-1796), who had previously led the coup against her then husband Peter III (1762), ensconcing her to the Russian throne.
The Meissen manufactory produced a number of items for Catharine II and her patronage to the manufactory undoubtedly aided its history and legacy with the "large Russian order" of 1772. This piece however has often been misattributed to Zemira, her Italian Greyhound. It is in fact another one of her pet dogs, possibly a Borzoi or Saluki, and is also the subject of a painting by Johann Friedrich Grooth (1717-1801), lounging upon a plush red upholstered couch.
Beautifully painted and detailed, wearing a gold collar, this pampered dog, from the greyhound family, is represented in recumbent pose, upon a flower painted and gilt trimmed rectangular cushion with further gilded tassels.
43cm wide
Circa 1850.
This item is uploaded to our Lockdown Exhibition.
View all - our exclusive Lockdown Exhibition objects here
Learn more - about the Lockdown Exhibition at David Brower Antiques