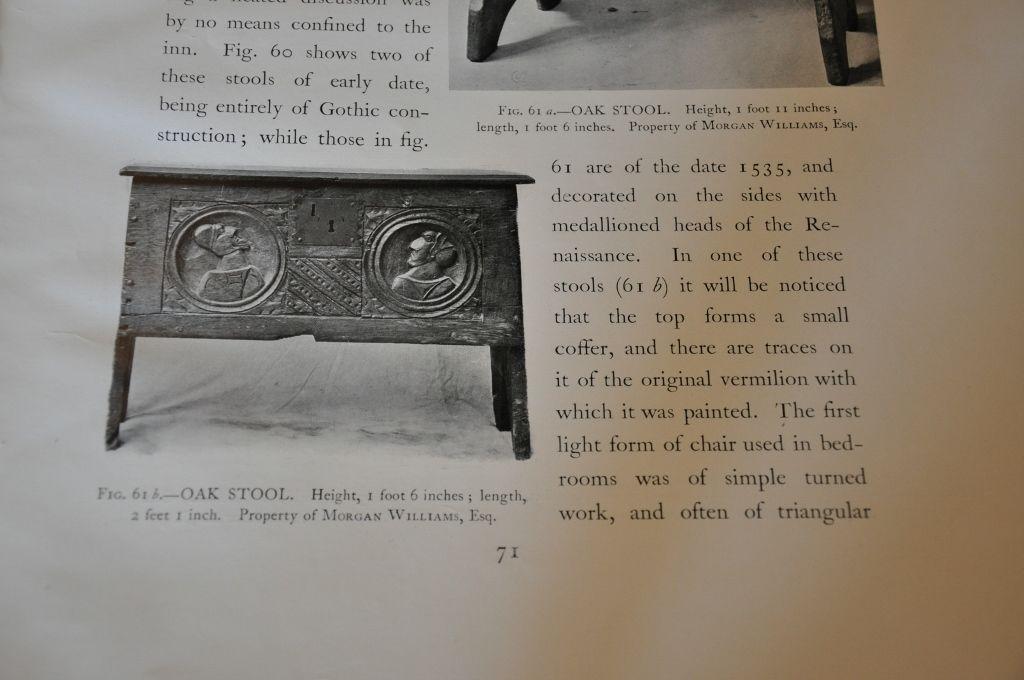 THIS FINE ENGLISH TUDOR CHEST HAS A SINGLE PLANK TOP ABOVE A FRONT BEAUTIFULLY CARVED WITH TWO MEDALLION HEADS WITHIN ROUNDELS, EACH CORNER WITH LEAF AND BUD DECORATION AND CENTRAL SLANTED CARVING. THE SHAPED TAPERED ENDS WITH CUT-OUT GOTHIC ARCHES TERMINATING WITH CROSS DECORATION.

THIS TUDOR CHEST DATES FROM CIRCA 1530 AND CAME FROM THE LEICESTERSHIRE/NORTHHAMPTONSHIRE AREA.

FOR AN ALMOST IDENTICAL CHEST AND MOST DEFINITELY FROM THE SAME WORKSHOP SEE: "THE AGE OF OAK" BY PERCY MACQUOID, PAGE 71, FIG 61B.

28.5" WIDE X 21" HIGH X 13" DEEP.
Dimensions
Height: 53.3 cms, Width: 72.4 cms, Depth: 33.0 cms
Open any time by prior appointment. Please telephone first.