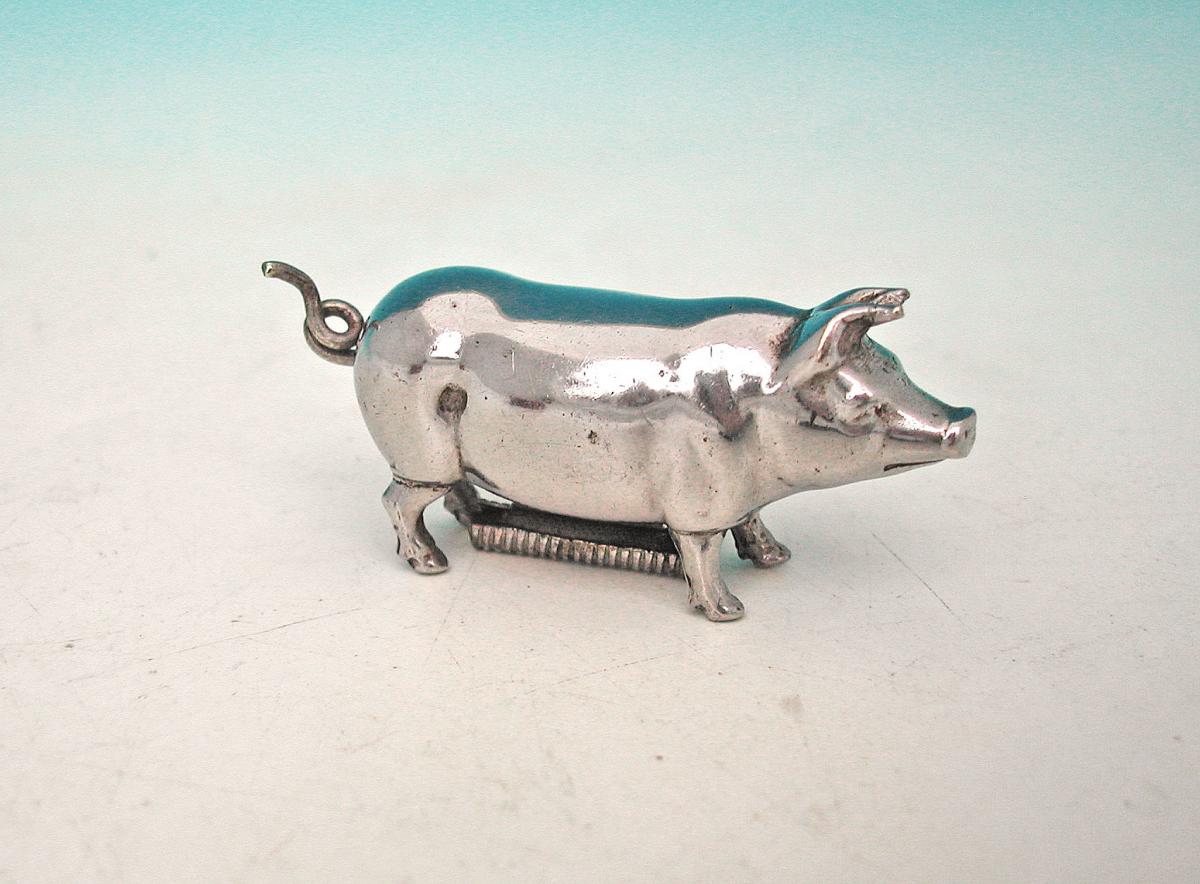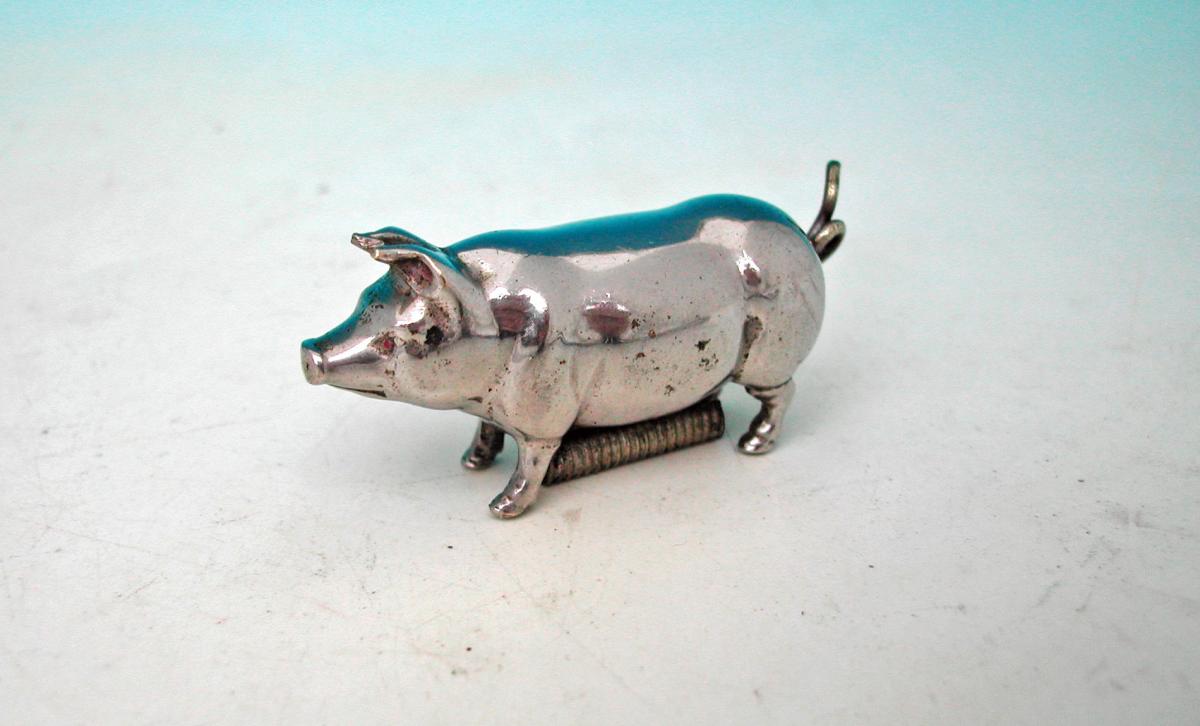 A pleasing object is this little silver coloured "pig" tape measure, made of base metal it still retains the original measure....nice condition complete with curly tail, which is used to wind the tape back...
English. C1890-C1900.
Dimensions
W: 0.8" (1.9 cm) H: 0.8" (1.9 cm) L: 2.3" (5.7 cm)
Condition report
In good condition.