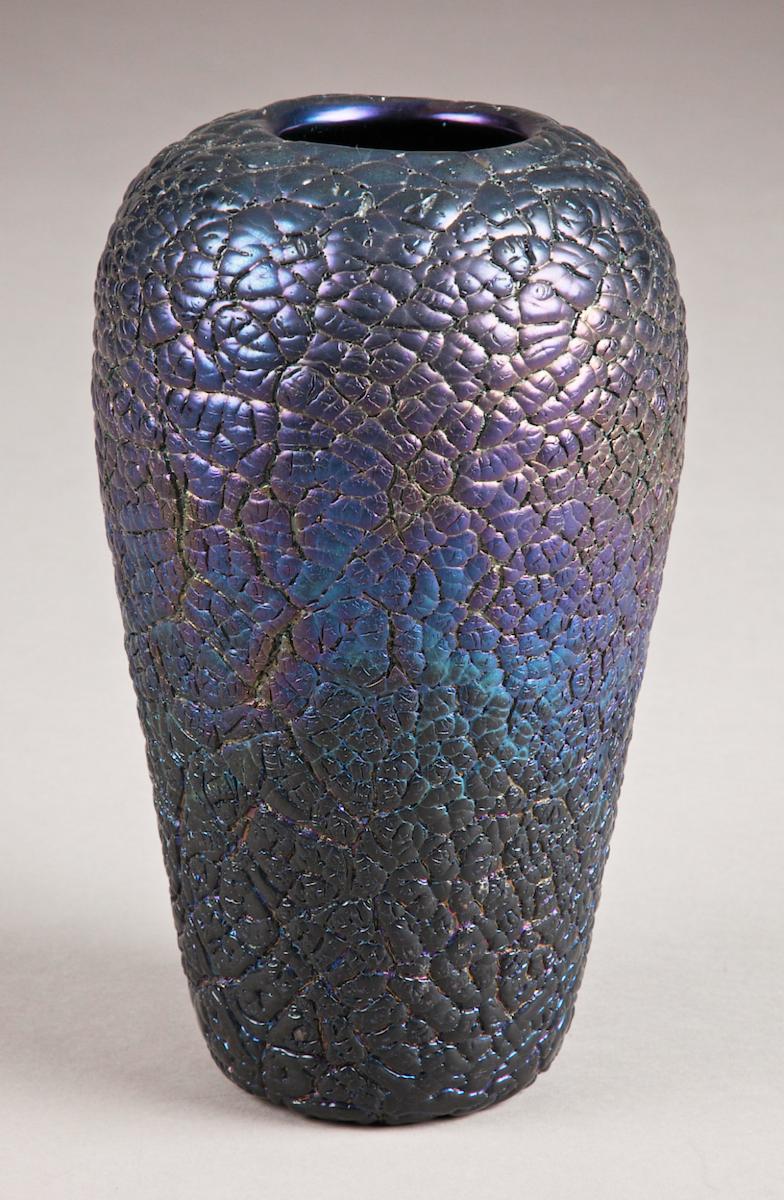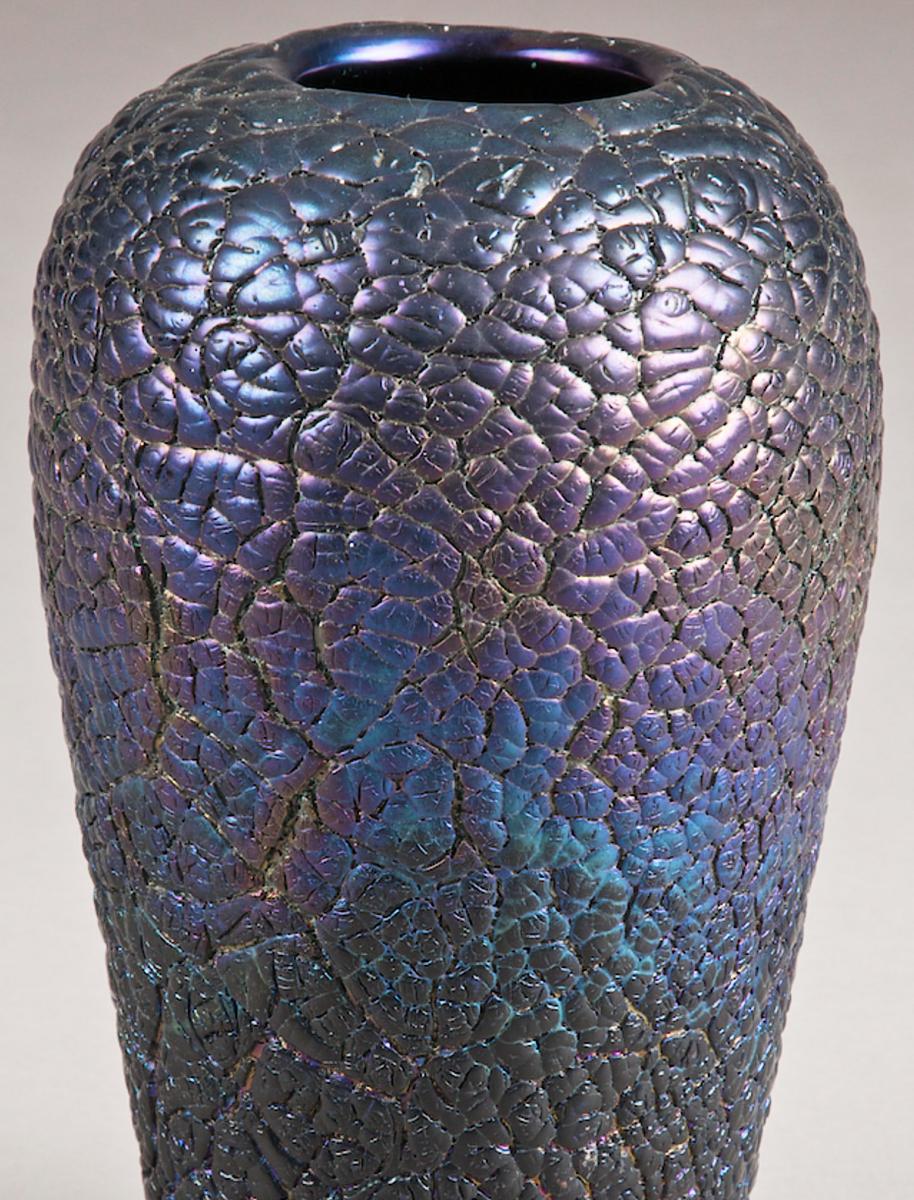 To be exhibited at
BADA 2020
About the dealer
Open Monday-Saturday 10-5; other times by appointment
About the object
Late 19th Century Art Glass Vase by Thomas Webb
English
Circa: 1880-1890
This form of glass vase was created from Webb's experimentation with recreating ancient irridescent Greco/Roman style glass, that changed colour as light struck and passed through it.
The base colour is a deep green, with applied globules of molten glass that formed what became know as the 'brain pattern'.
The iridescent blues, purples and green colours were created by a complex chemical formulation.