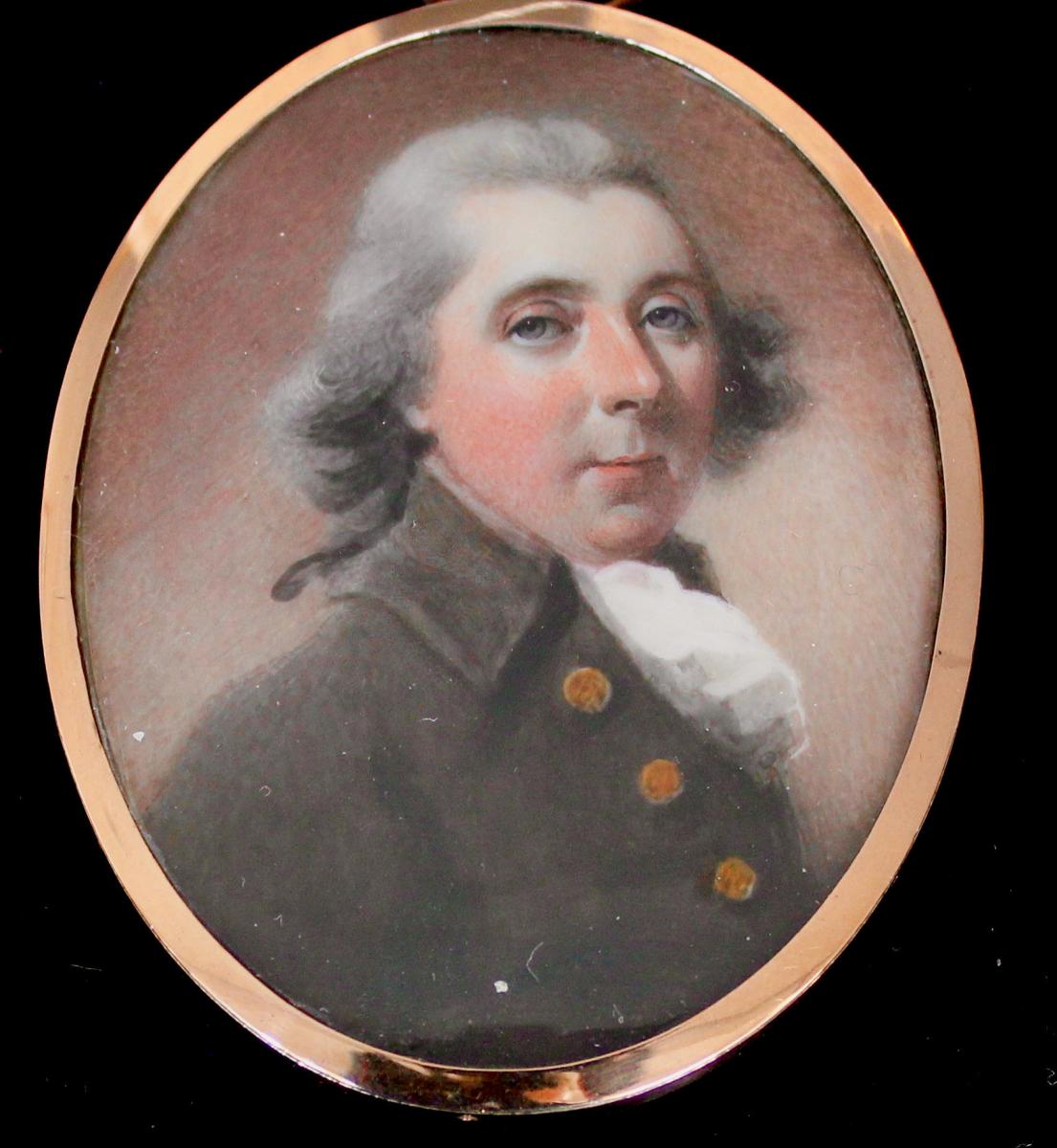 About the object
A late 18th century portrait miniature of a Gentleman, watercolour on ivory
Wearing a brown coat with gold buttons, white stock, powdered hair en queue
Set in a gold frame, the reverse with gold monogram RB on plaited hair within gold mount and blue glass border

The three Daniel brothers, Abraham, Joseph and Phineas, were the sons of Nechaniah Daniel of Bridgwater, Somerset and were considered to be the earliest known Jewish artists in the area. They all practises in the art of portrait miniature painting, It is believed that they were taught by their mother.
The lack of detail in the hair and sharp treatment around the eyes and lips suggests that this miniature is by Abraham, coupled with the bronze tones in the background.