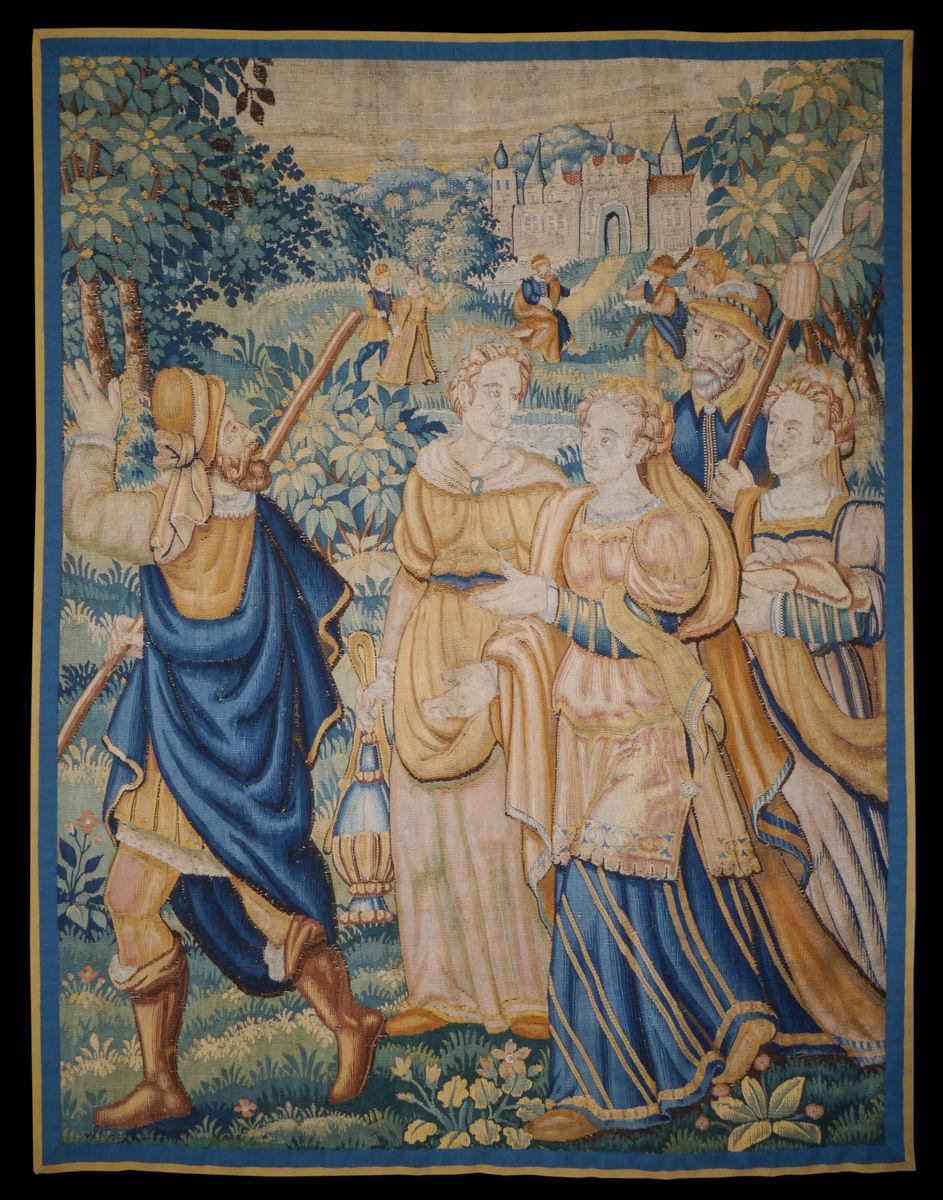 A beautifully laid out small tapestry, with a chateau in the centre background, trees to either side, with figures walking in the chateau grounds.
The tapestry is woven in silks and wools, which have kept a good bright colour, showing exceptionally clear detail, especially amongst the walkers' faces.
Flanders, Oudenaarde, circa 1600.
Note: Similar tapestries are discussed in "Tapisseries D'Audenaarde", De Meuter and Van Welden, pp 180-182.
Dimensions
Width 152, height 198
Appointment advised, especially if travelling some distance.