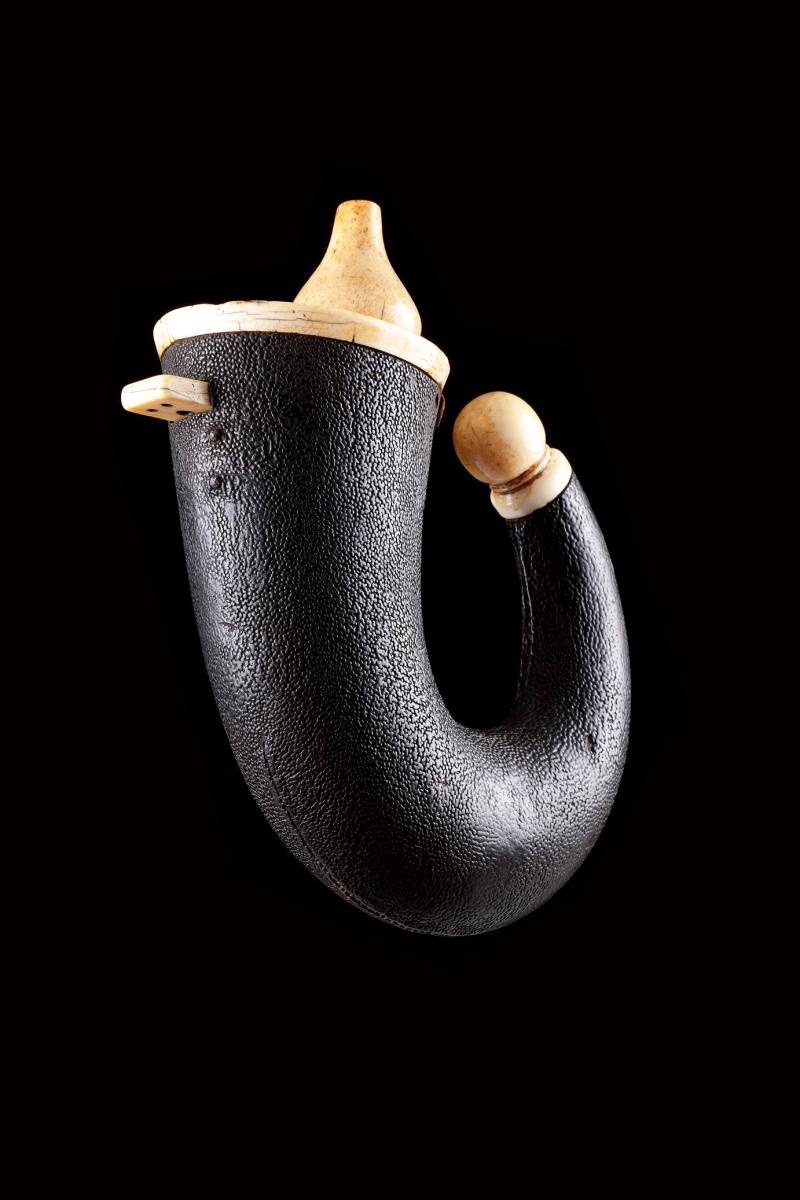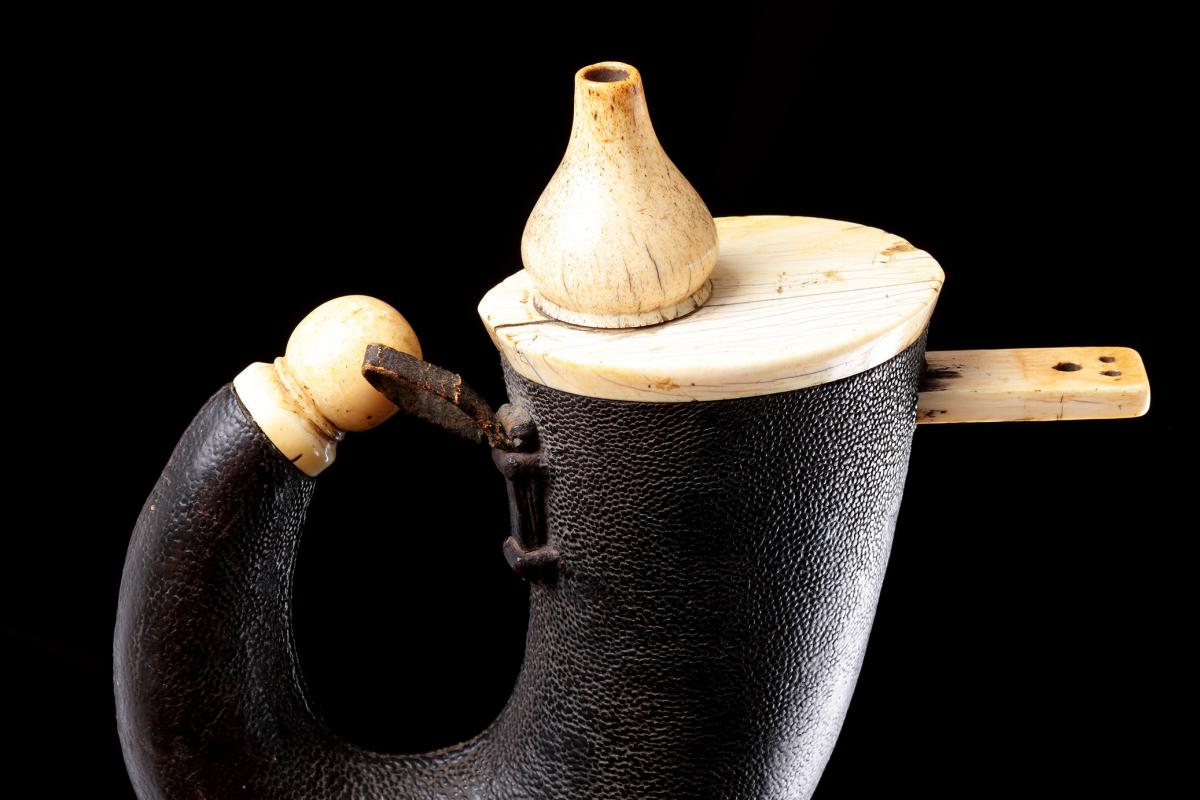 A Large Ottoman Curved Crescent Shaped Powder Flask of Elephant Hide on a Woodcore with Walrus Ivory Finial and Bone Bottle Shaped Nozzle set on an Ivory Plate with a Shutter below pulling out to release the Gunpowder
17th Century
Size: 21cm high, 20.5cm wide, 7.5cm deep - 8¼ ins high, 8 ins wide, 3 ins deep
Provenance:
Ex French collection
A similar shaped powder flask of ribbed buffalo horn is in the collections of the Dresden Armoury which was once in the Turkish chamber. This collection of magnificent Turkish weapons and related artefacts was established in the late 16th century by the Elector of Saxony. It had its own designated area within the armoury and attests to the great fascination that Europe had with the Ottoman culture especially after the Siege of Vienna in 1683.
Powder flasks were used for charge powder and were often made of horn and so referred to as 'powder horns'. Whether made of wood, leather, metal or shell they all had a device for measuring the charge of powder attached to the outlet. Their size and shape varied across the world, but generally the older ones are larger as gunpowder was much less powerful than later on. Ottoman powder flasks are distinctive in style and were used to charge their ornately decorated muzzle loading guns.

Dimensions
21cm high, 20.5cm wide, 7.5cm deep