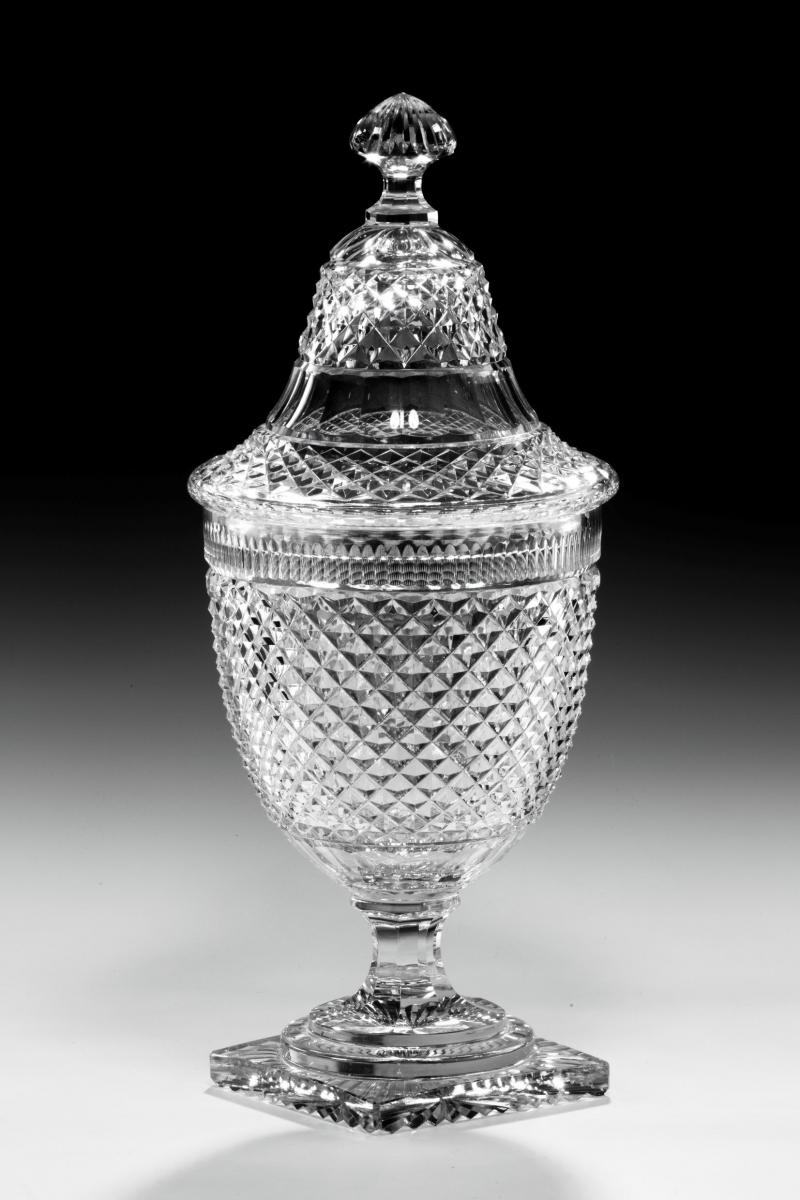 To be exhibited at
BADA 2020
Massive pair of early 19th century glass lidded jars or Bonbonnieres with covers and liners from Voneche glass works in Belgium, circa 1830. Plus a larger single lidded jar which is English of a later date circa 1890. The collection is being sold as three, all beautifully hand cut glass.
Dimensions
Diameter 20cm Height 52cm
Open: Tuesday to Friday 10am – 5pm, Saturday 10am – 4pm. Closed: Sundays and Mondays.