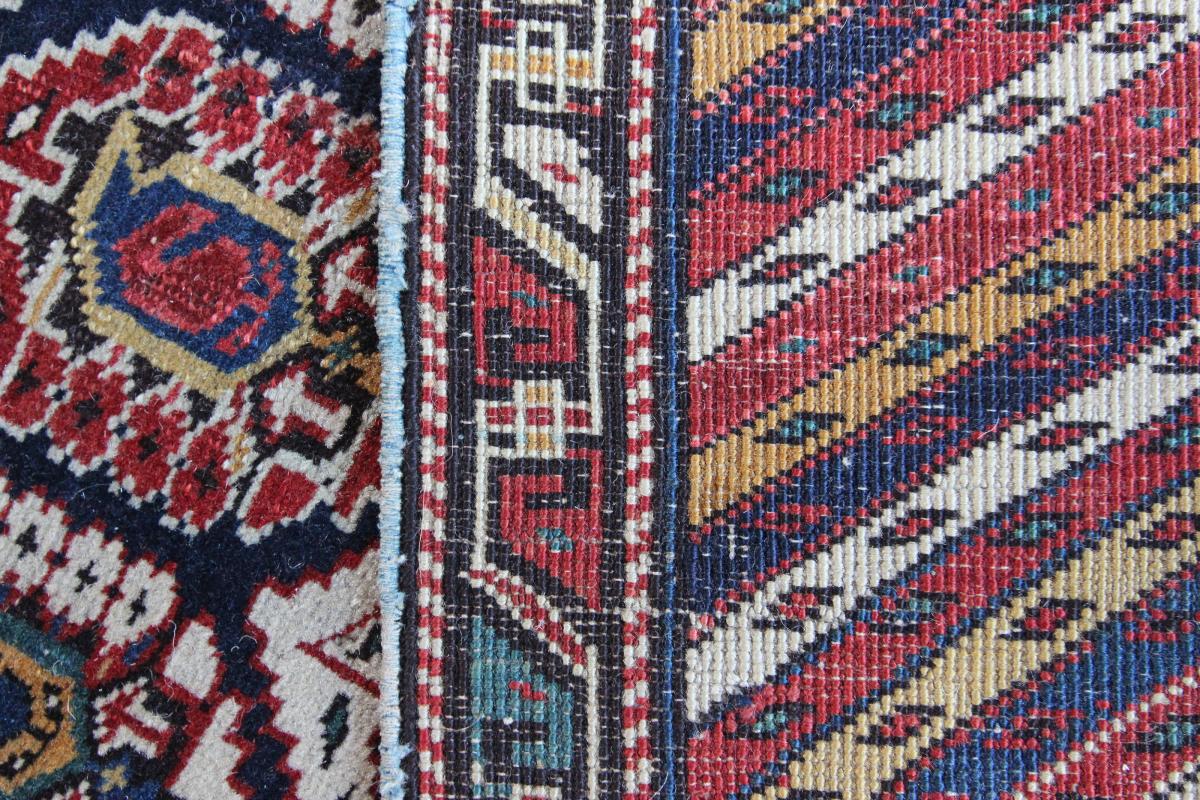 An Antique Kuba rug in fantastic original condition with beautiful colours and varying in design from mother and daughter Boteh motifs in the centre to a striped Genje border design. The weaver of this vibrant and interesting antique caucasian rug wove it with masses of charm and interest.
Using the mother and daughter boteh design which is a small baby boteh inside a larger boteh. The colours are true to the age of this rug, dating from the late 19th century. The pile is good on this rug, with original pale blue side-cords and an original pale blue kelim end to the fringe.
Kuba is a rug producing town located in the north-east of the Caucaus next to the Caspian Sea. The port of Baku in Kuba had its own school for carpet-making. An amazing Caucasian rug with great design history and a fantastic array of colours, the indigo is vibrant and the ivory white gives rug a lot of life. A real collectors piece in lovely condition.
We offer the service of viewing any of our carpets & rugs in-situ in London, Surrey, Hampshire & the UK by appointment. Please contact us to arrange an appointment to see this rug in situ or to visit our barn showroom in Surrey. We would love to welcome you to our showroom and show you this antique caucasian rug and many more.
Condition report
In excellent condition with a fine weave the pile is cut tightly and in very good order. No major losses or damage and the dyes are all natural too. This rug has retained some of its original end kelim and sides/selvedges which is unusual as often they get worn down. A really beautiful antique Caucasian rug idea for a collector or to be used as a decorative item for the floor.
Open Monday-Friday 9.30-5.30; Saturday 10-5; other times by appointment only