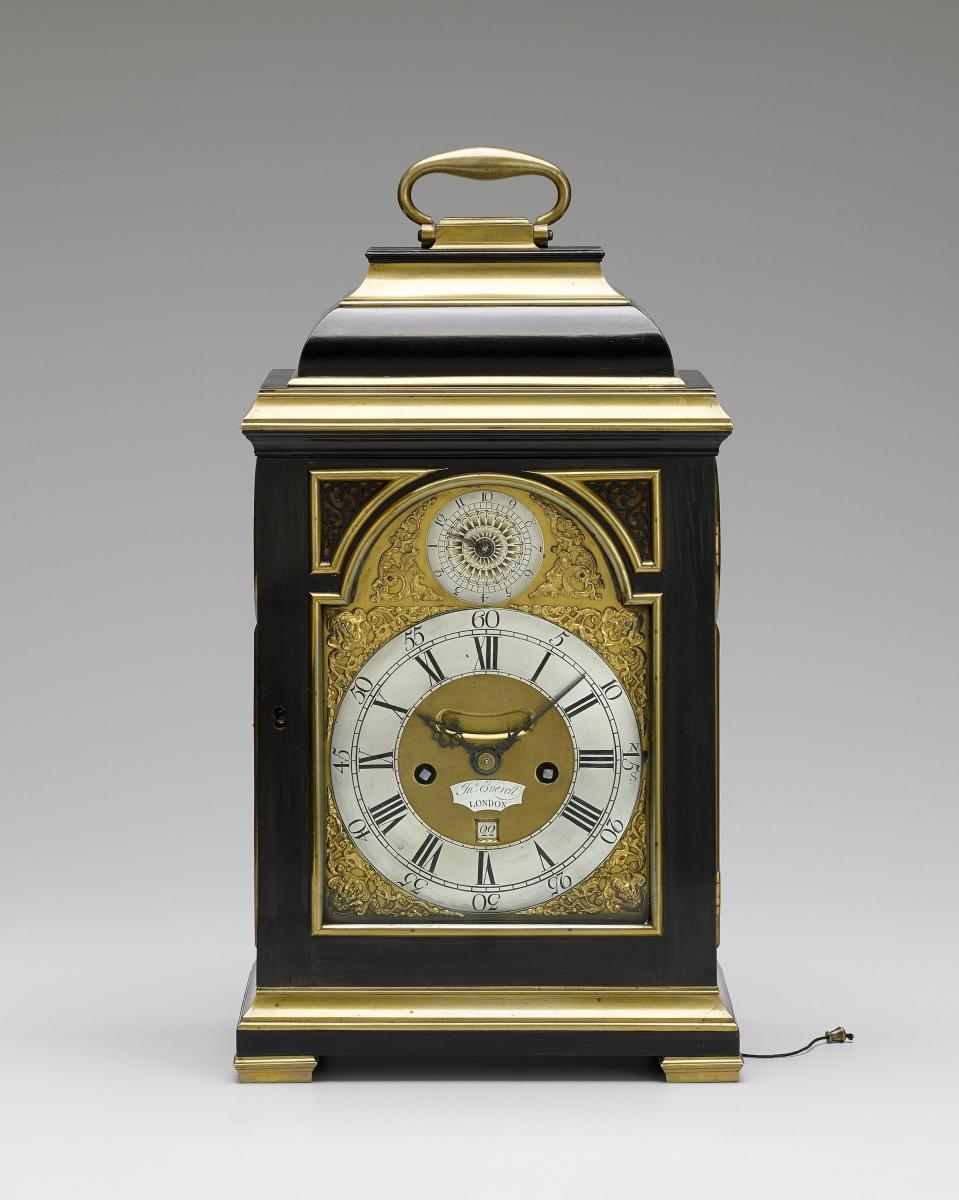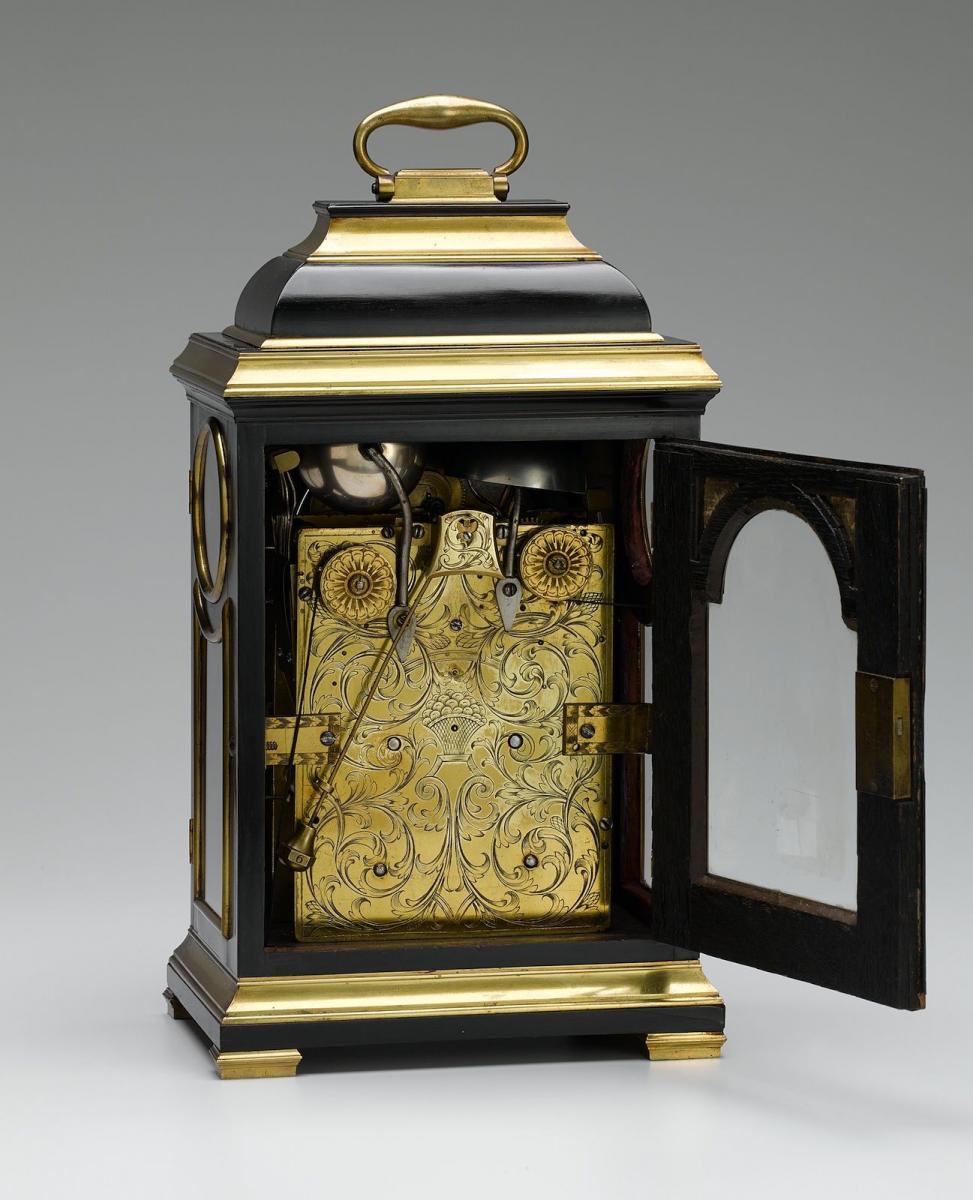 A fine George III brass bound and ebony veneered table clock of small size.
The 6 inch dial with alarm subsidiary in the arch, silvered chapter ring enclosed by mask spandrels and set with a nameplate, date and false pendulum apertures.
The eight day double fusee movement with six knopped pillars, verge escapement, pull quarter repeating on six bells and sounding the alarm via three hammers on the hour bell.
The backplate with engraved decoration of boldly flowing foliate scrolls centred around a basket of fruit.
Circa 1740
John Everell is recorded as working, "Over against the new Church in the Strand". He was apprenticed in 1698 to Edward Norris and died in 1747.
Edward Norris was Master of the Clockmakers Company in 1687, he also took Henry Aske as an apprentice who himself took George Graham as an apprentice before he joined Thomas Tompion in 1696.