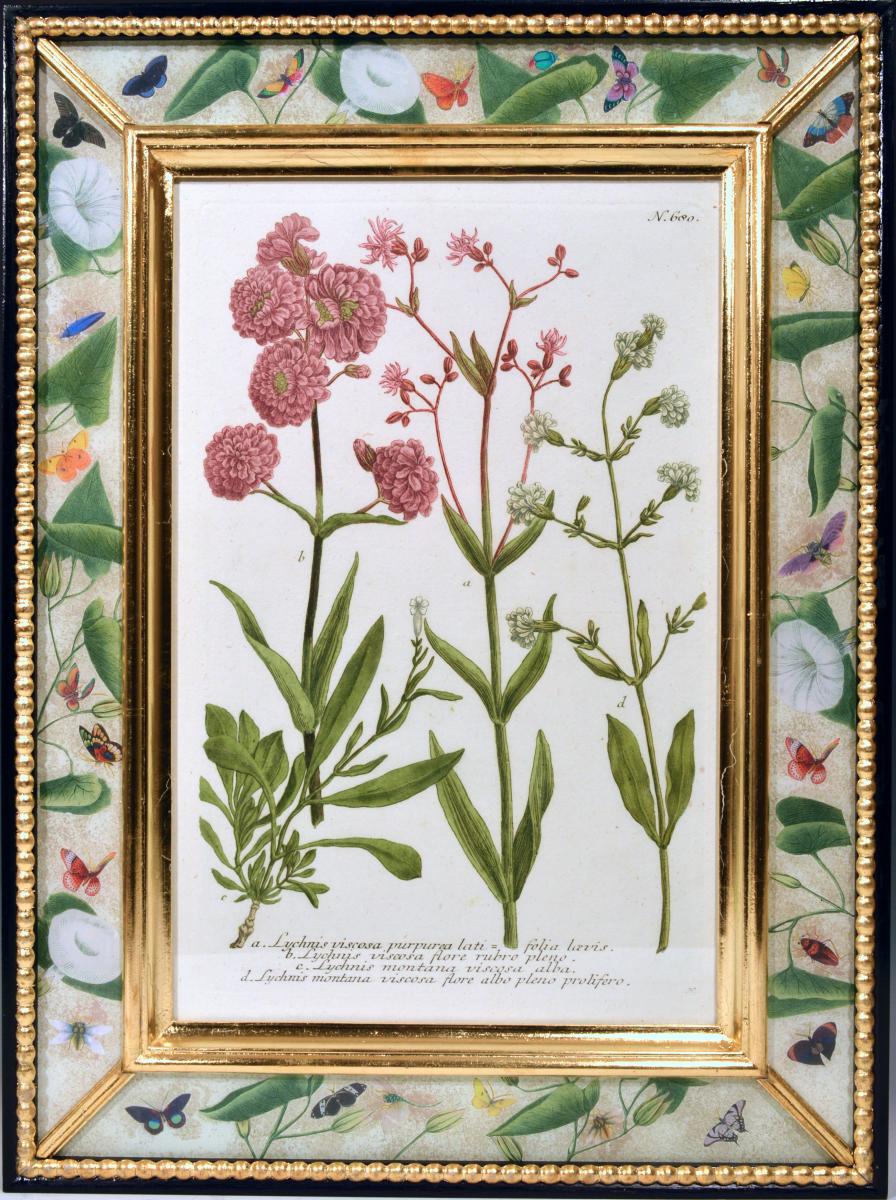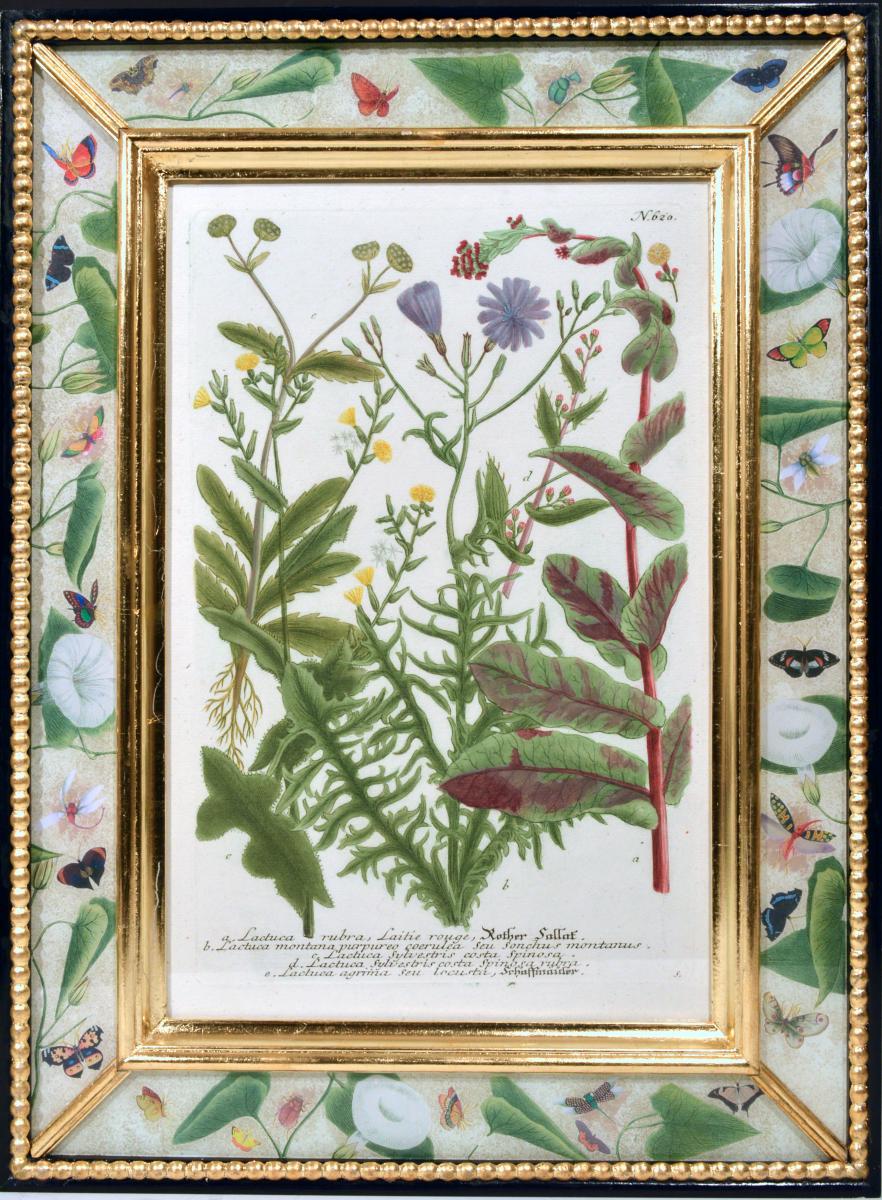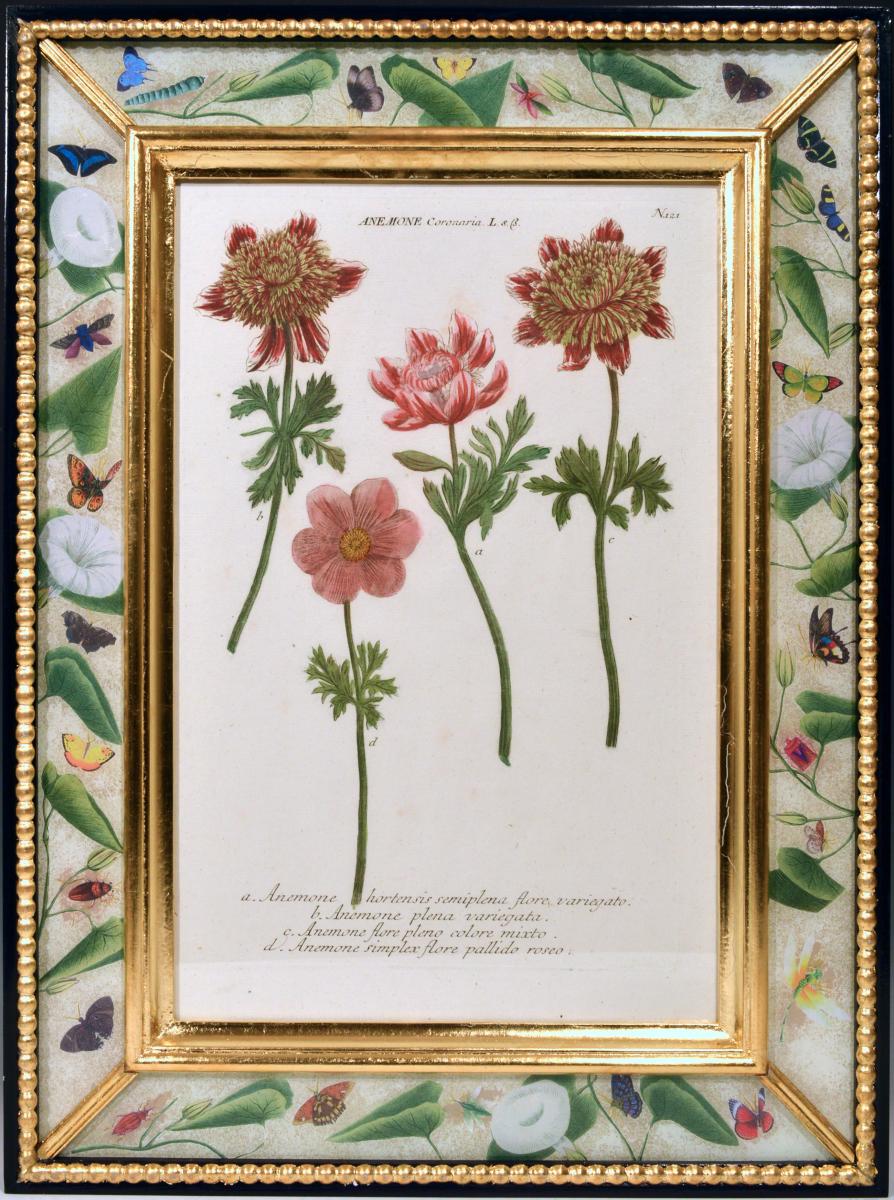 About the dealer
About the object
Johann Weinmann Engravings of Flowers- A Set of Twelve,
Circa 1740
A fine set of twelve Johann Weinmann engravings within modern decoupage botanical frames.
The plates are 131 by Ehret; 620, 787, 925, 960 & 961 by Seuter, and 126, 469, 516, 629, 680 & 868.
Dimensions: 19 3/4 inches x 14 3/4 inches x 1 1/8 inches. (50.17cm high x 37.47cm wide). (http://www.huh.harvard.edu/libraries/mycology/1737.htm) Johann
Wilhelm Weinmann (1683 - 1741) was born in Gardelegen, Germany on March 13, 1683.
He settled in Regensburg in 1710 as a pharmacist's assistant and in 1712 was able to purchase his own apothecary shop. He flourished in his business affairs and this success allowed him to indulge in his great love for botany. He established a botanical garden in Regensburg published a Catalogus Alphabetico ordine exhibens Pharmaca in 1723. In 1737-1745 Weinmann published Phytanthoza iconographia. His great work comprised eight folios with 1025 hand-colored engravings of several thousand plants. Among the artists employed to work on Phytanthoza was Georg Dionysius Ehret (1708-1770).
Dimensions
50.17cm high x 37.47cm wide