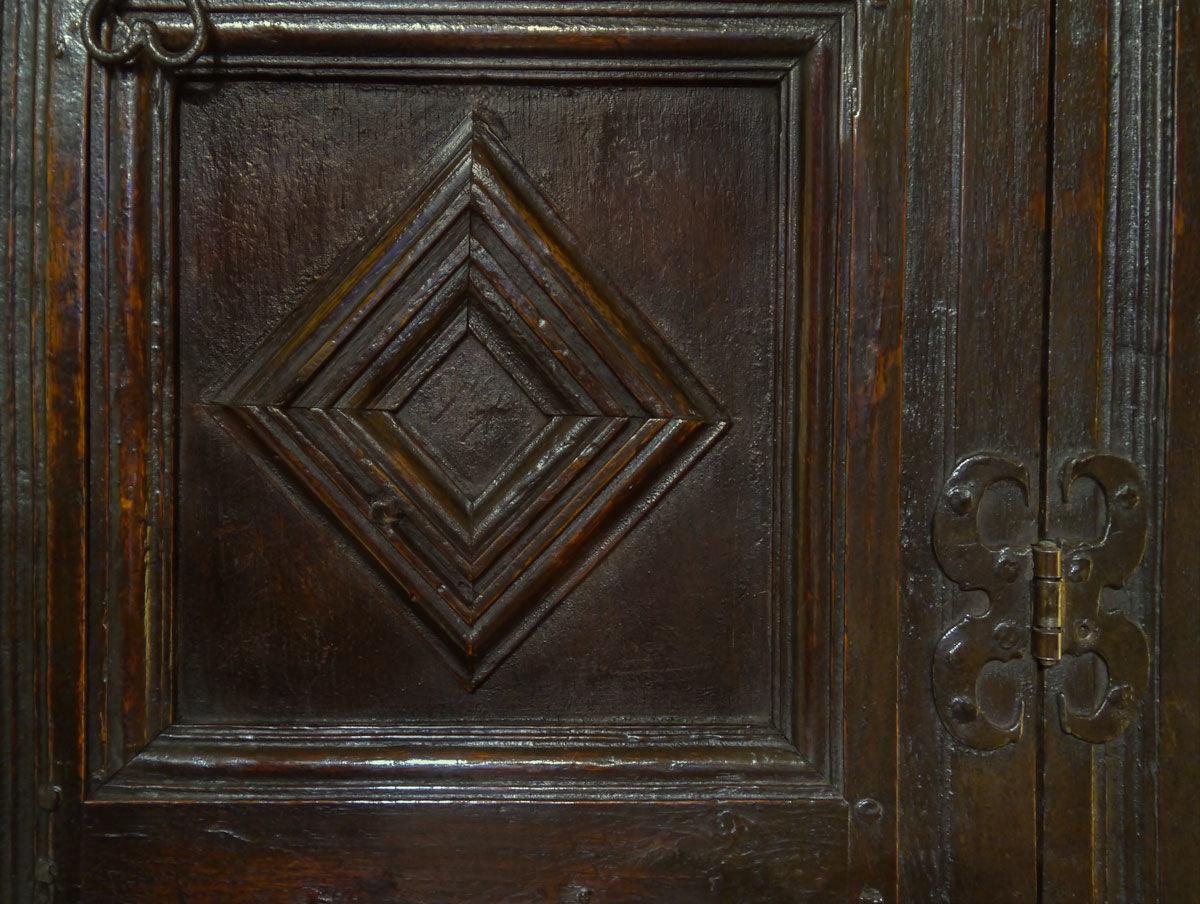 The pair of panelled doors retaining their original iron shaped H hinges are decorated with applied bold mouldings in a lozenge design. The top and bottom rails have a flat run moulding in which is a chevron punched decoration.
The doors open to a single shelf interior.
Lovely original condition, with a fine colour and patina.
English, probably northern, circa 1620.
Ref 844
Dimensions
Width 79, height 79, depth 33