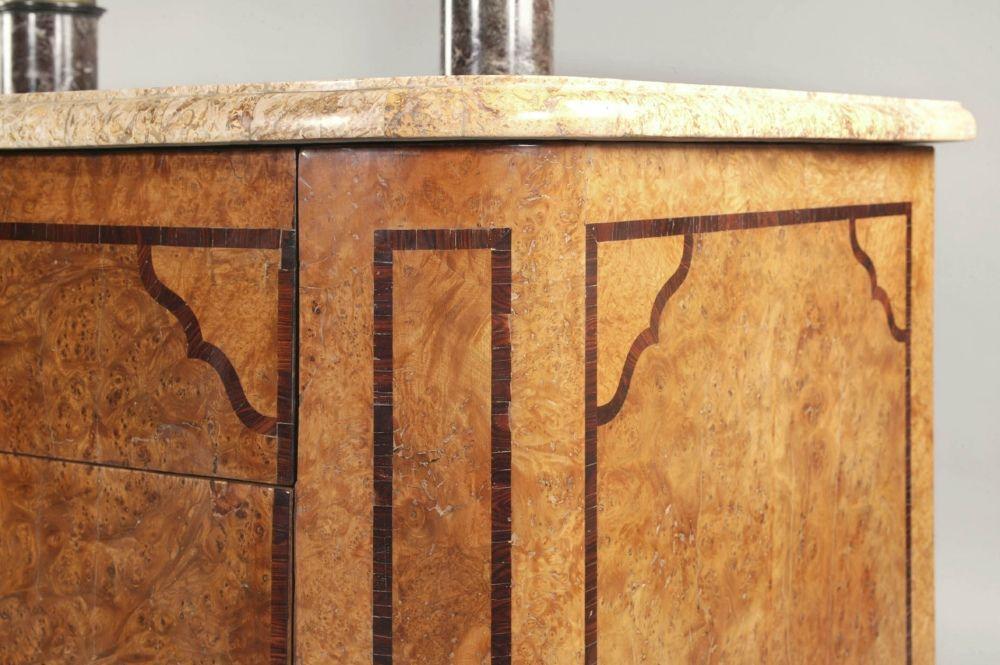 About the dealer
About the object
Large Italian commode with original marble top, of maple and burr elm outlined with broad kingwood bandings, the four drawers with a slight bow-front, their curve continuing around the front corners to the sides, the top of broccatello di Spagna marble veneer on a pietra serena base. Circa 1780, probably Florence.
The drawer linings and carcase of this commode are all of poplar, which, along with the details of construction, strongly suggests that it was made in Italy. In style, however, it shows markedly German characteristics, which has led to a suggestion that it might have been made by a German craftsman working in Italy, probably in Florence. It could also be slightly earlier than the suggested date.
Dimensions
Height  94cm. Width 1,54m. Depth  75.5cm.