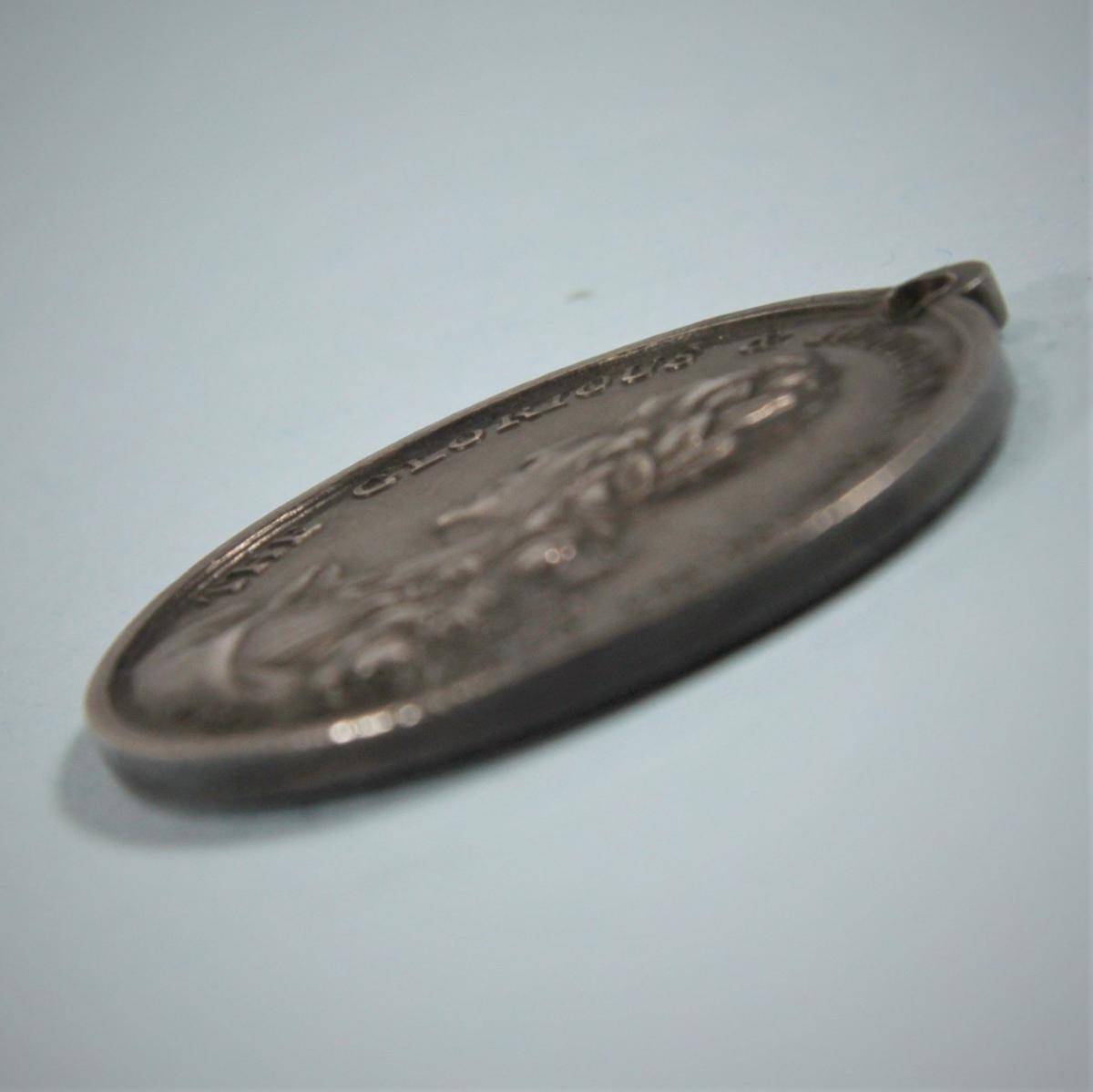 About the dealer
About the object
Historically significant Irish silver medal of the Orange Order.
Maker: William Mossop. Dublin. Circa 1798.

Obverse: Image of King William of Orange looking right.
Reverse: Coat of Arms with motto 'dieu et mon droit' - God and my right (the motto of the British monarch).

The Orange Order is a Protestant fraternal order based primarily in Northern Ireland. The Orange Order was founded in County Armagh in 1795, during a period of Protestant–Catholic conflict. It is headed by the Grand Orange Lodge of Ireland, which was established in 1798. Its name is attributed to the Dutch-born Protestant King William of Orange, who defeated the army of Catholic King James II in the Williamite–Jacobite War (1688–1691).
Dimensions
1.3 inches (3.3cm)
Weight
0.55 troy ounces (31 grams)
Condition report
Extremely fine