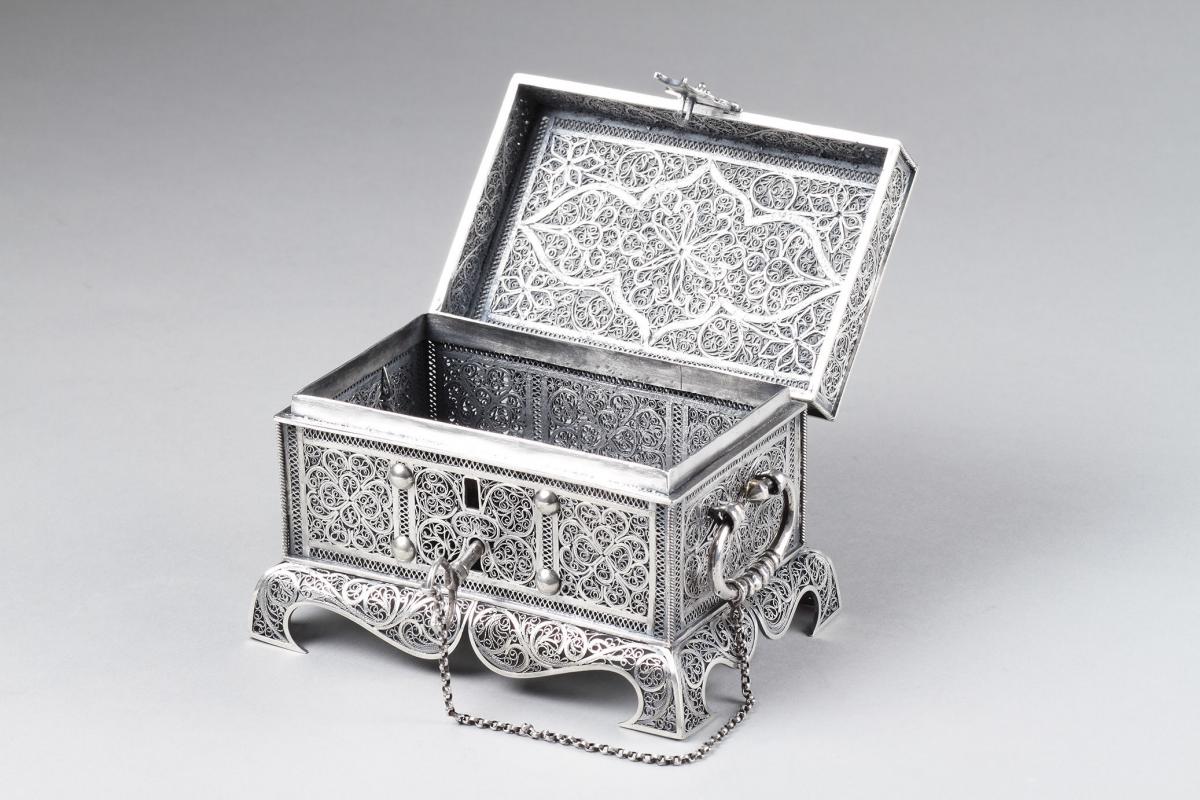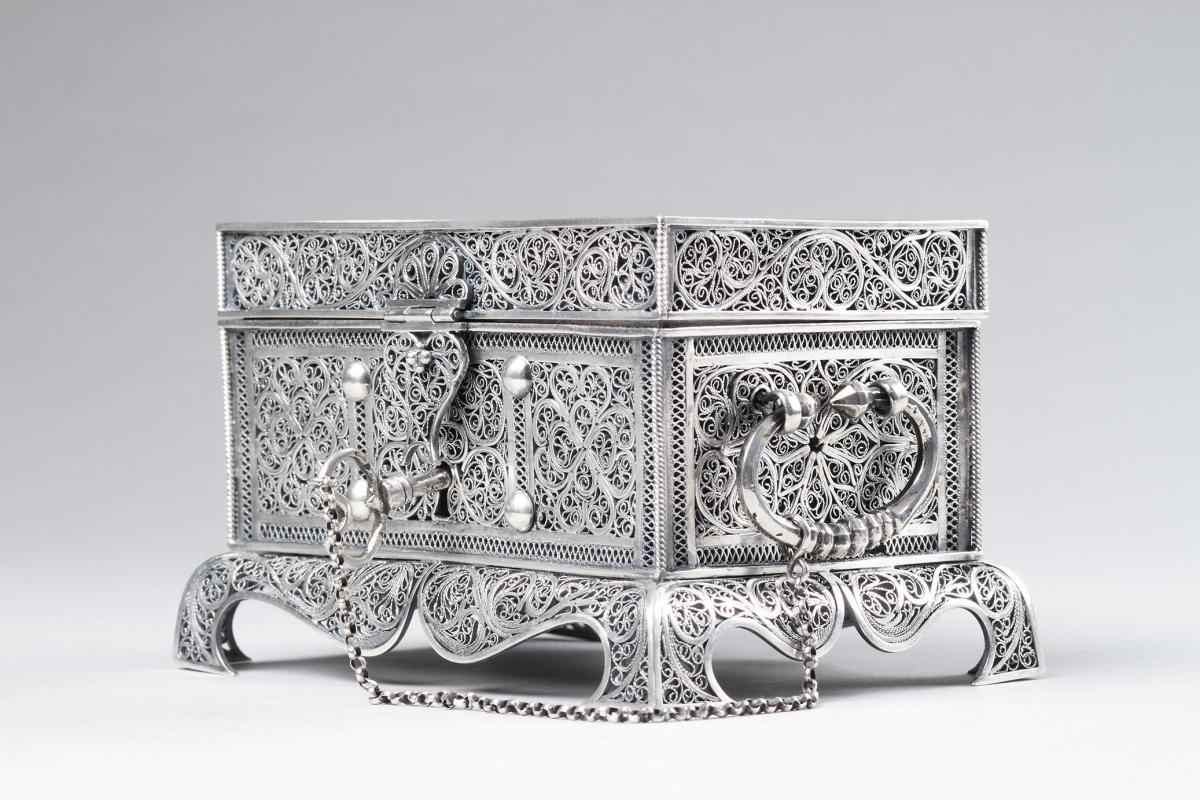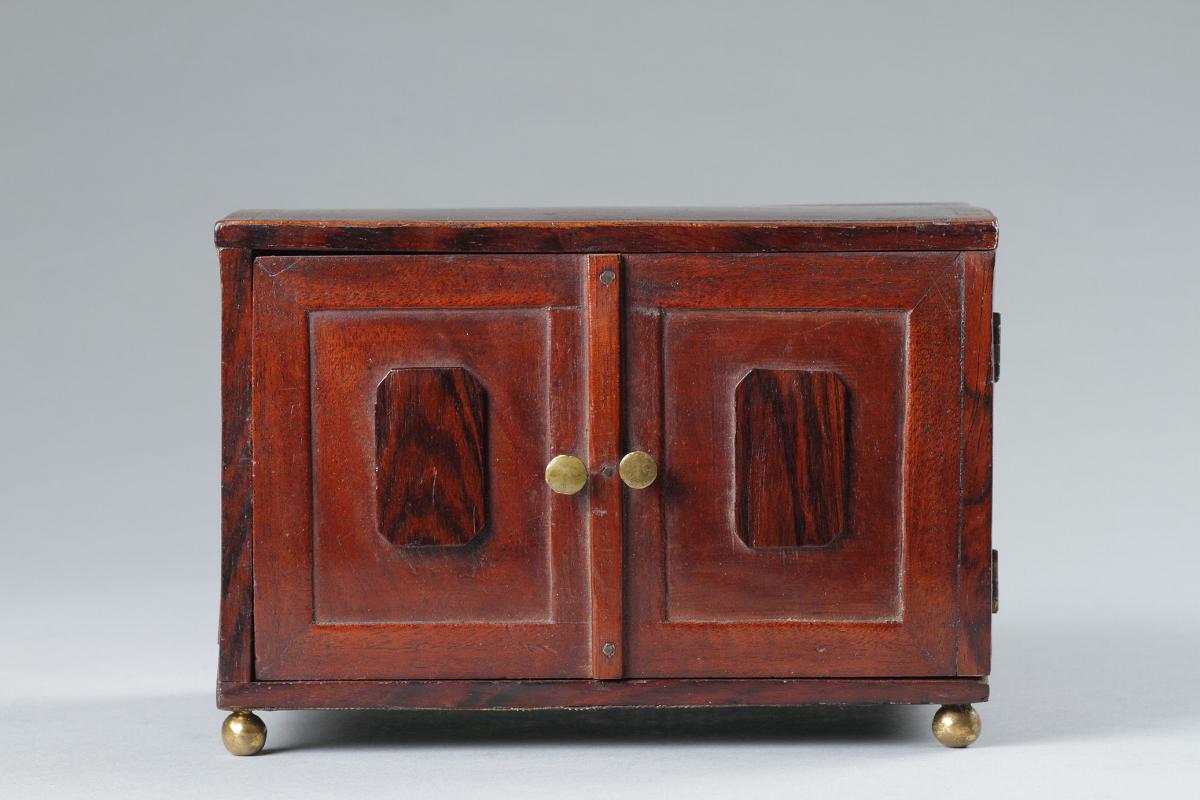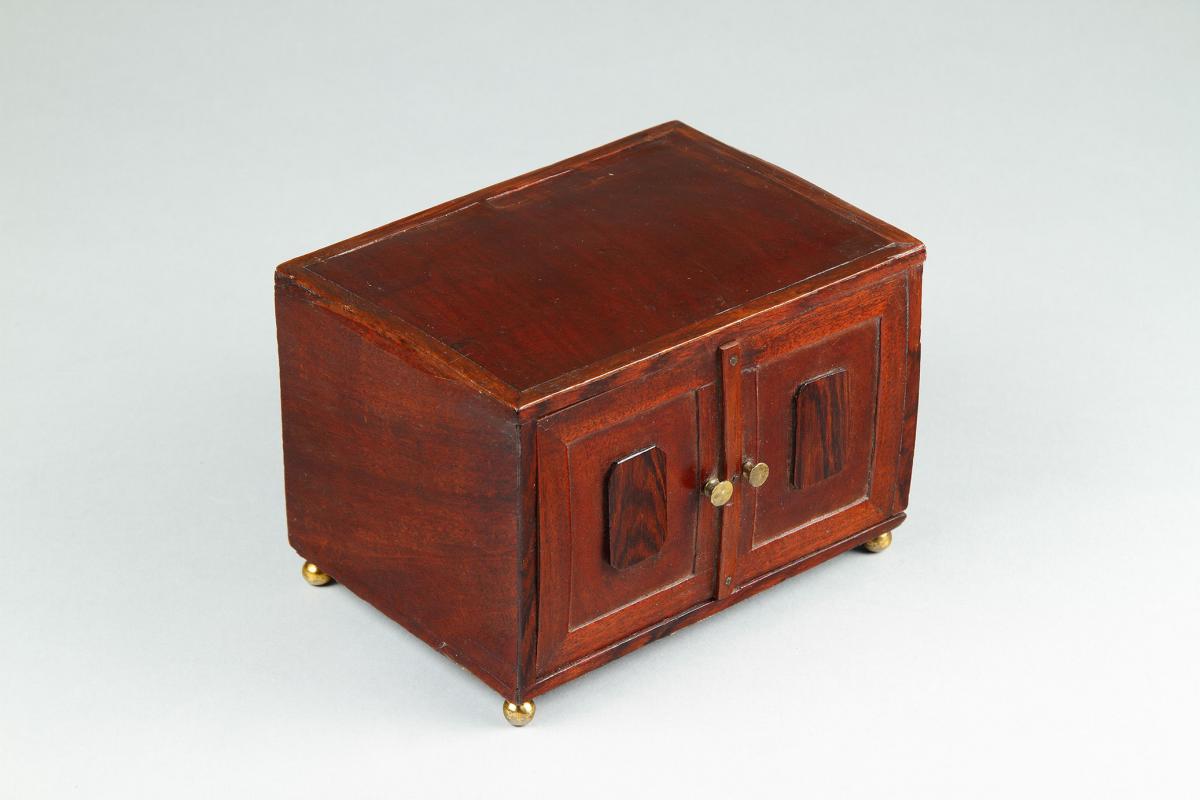 A Fine Indo-Portuguese Silver Filigree Rectangular Flat Topped Casket on Four Bracket Feet the Lace Like Openwork Silver Filigree with Floral and Foliate Motifs the Front with a Hinged Clasp a Silver Key in the Working Lock Attached by a Chain to One Handle
Contained in original wooden travelling box
Mid 17th Century
Size: 8.5cm high, 14cm wide, 9cm deep - 3¼ ins high, 5½ ins wide, 3½ ins deep
Provenance:
Ex Private Dutch collection
cf: A similar larger silver filigree casket in the State Hermitage Museum, St Petersburg
Filigree silver objects have been produced since 2000 BC, and have been documented as being made as jewellery in Upper Mesopotamia since the 15th century where it is known as 'Talkari' meaning 'wire thread work'. The technique of filigree consists of twisting two or more threads of silver or gold that can be moulded and bent into elaborate designs to create lace like patterns which by their pierced nature require minimal amounts of precious metal in their manufacture. The marvellous intricate decorative and elaborate floral and foliate designs suited the aesthetic ideals of the Moghuls and Indian indigenous elite, and an ever growing demand in the 17th century was met by an abundance of a highly skilled Indian workforce practising a centuries old tradition of gold and silversmithing. From the major production centres of Goa, Karimnagar and Orissa these exotic and costly objects were exported to feed the expanding European market and were often commissioned from 'Golden Goa' by courtly collectors for their cabinets of curiosities.
Dimensions
8.5cm high, 14cm wide, 9cm deep