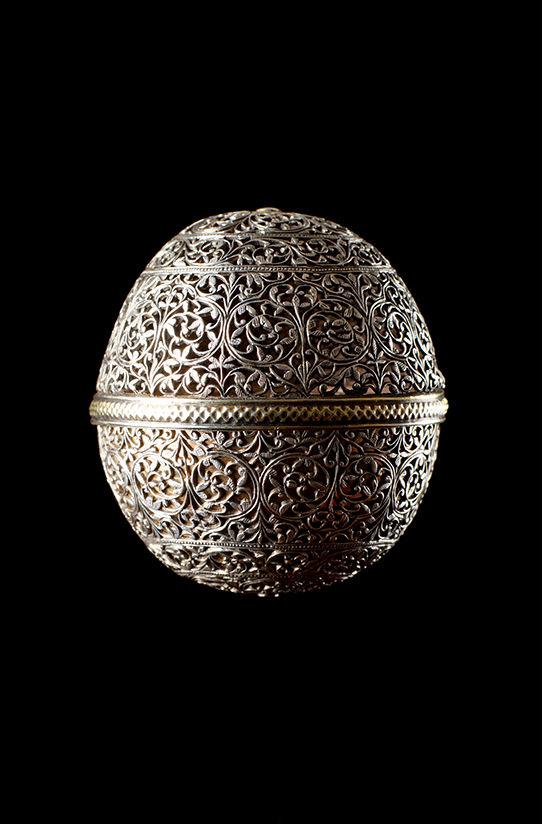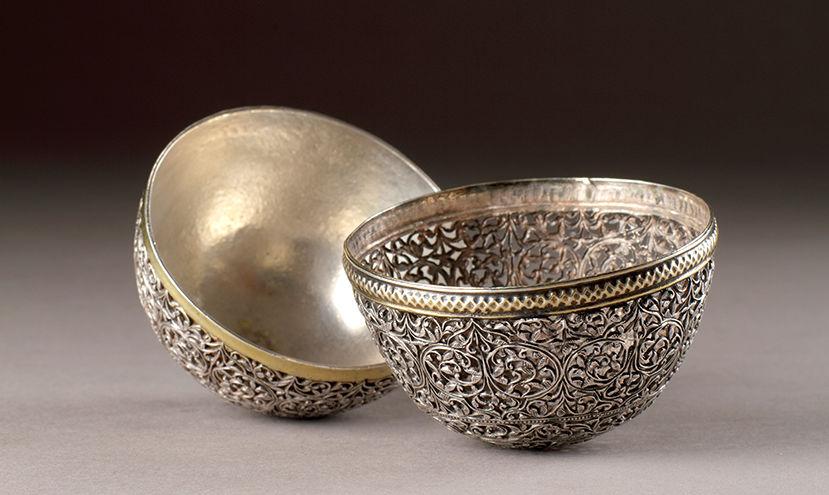 About the dealer
About the object
A Rare Indo-Portuguese Goa Silver Filigree Bezoar Stone Case
17th Century
Size: 7cm high, 6.5cm wide - 2¾ ins high, 2½ ins wide
Bezoars, from the Persian 'pād-zahr' meaning 'poison antidote', are the ossified secretions from the stomachs of goats and camels, but they can sometimes be found in other herbivores such as cows and occasionally elephants.
Ox bezoars are still used in Chinese medicine and these are gallstones made from the gall bladder bile of cattle, and are claimed to remove toxins from the body.
Bezoar stones were famed for their powers in the 16th and 17th centuries as an antidote to poison and a cure for melancholy. The Portuguese specialised in trading the stones and in making cases and filigree mounts for them.
Between 1625 and 1626 the great-grandson of the famous explorer Vasco de Gama, D. Francesco da Gama, twice Viceroy of India, sent several bezoars back to Portugal at the request of his family and friends including a box with twelve stones collected in Malacca to his wife, the Countess of Vidigueira.
Dimensions
7cm high, 6.5cm wide