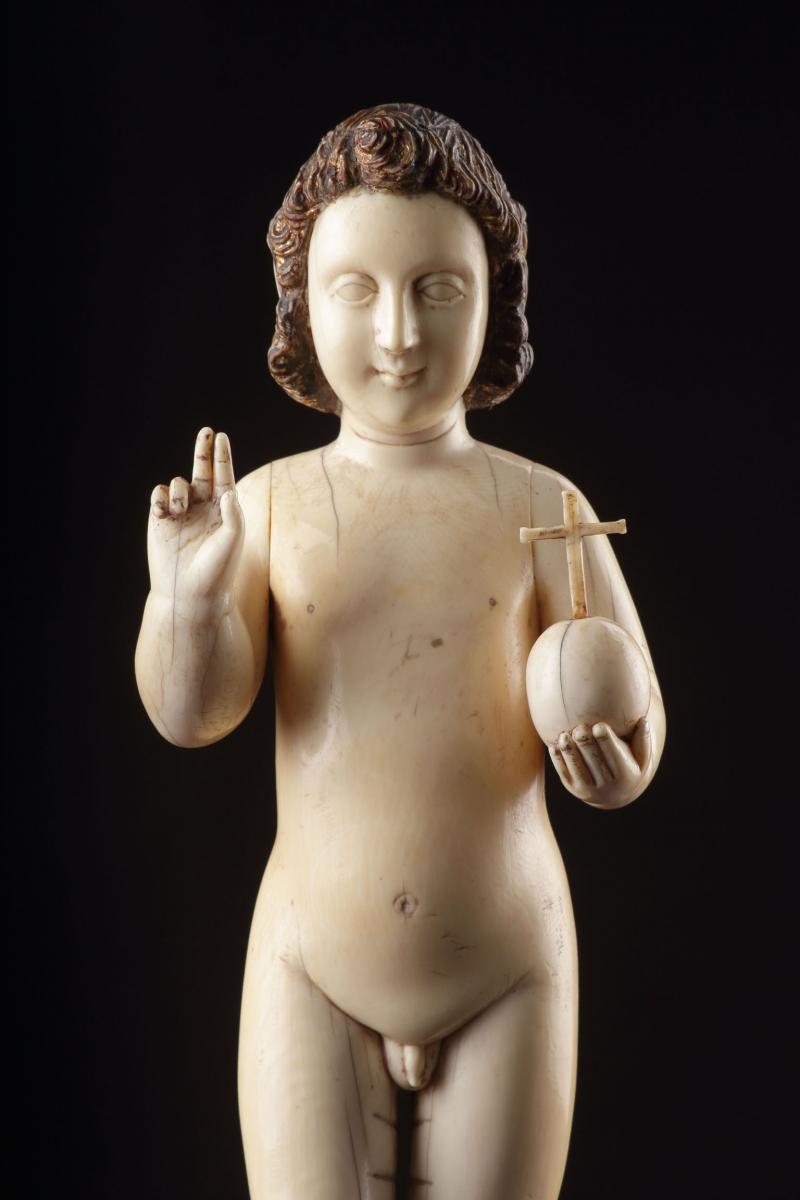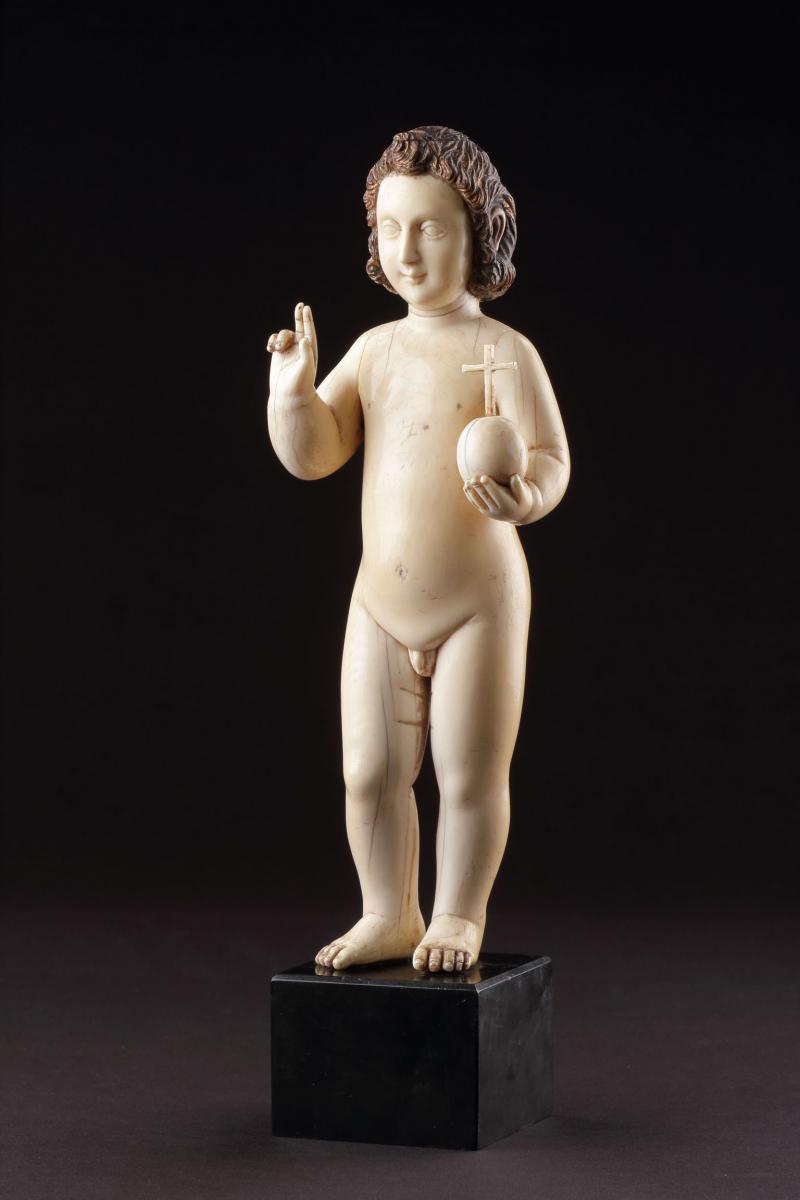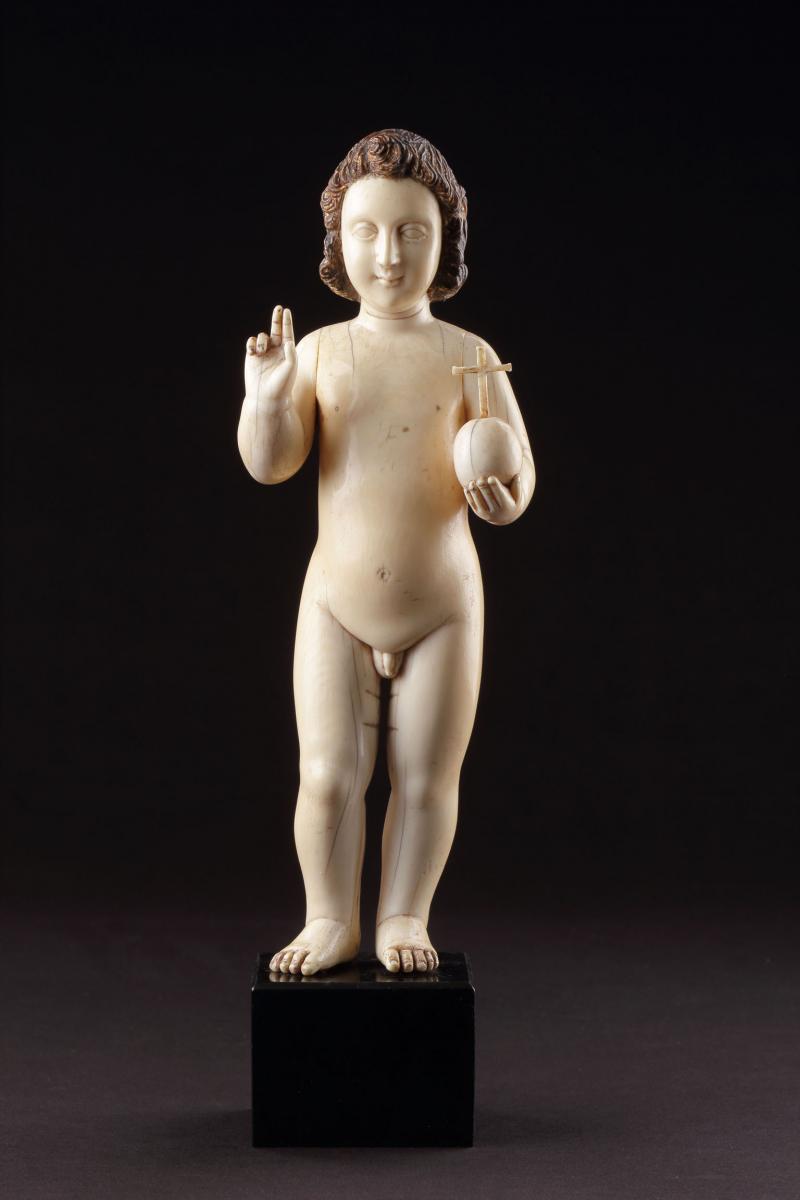 Price on application
The BADA Standard
Since 1918, BADA has been the leading association for the antiques and fine art trade
Members are elected for their knowledge, integrity and quality of stock
Our clients are protected by BADA's code of conduct
Our dealers' membership is reviewed and renewed annually
Bada.org is a non-profit site: clients deal directly with members and they pay no hidden fees
Click here for more information on the BADA Standard
An Indo-Portuguese Goa Finely Carved Ivory Figure of the Infant Christ as Saviour of the World 'Salvator Mundi'
The hair with traces of polychrome and gilding
An old label to reverse of wood stand inscribed 'Messel Collection'
First half of the 18th Century
Size: 24.5cm high - 9½ ins high / 29cm high - 11¼ ins high (with base)
Provenance:
Ex Irish Private collection
Ex Messel collection
The Christ Child holds his right hand in a sign of benediction and in his left a sphere representative of the globe surmounted by a cross. This image had been a Christian symbol of authority since the Middle Ages symbolising Christ's dominion over the world, but became particularly favoured from the period following the Council of Trent (1545 - 1563). The Jesuit missionaries were among the most enthusiastic promoters of the images of the Salvator Mundi throughout the East and it is one of the most remarkable produced in Goa revealing the Jesuit mission of militant Catholicism.

Dimensions
24.5cm high / 29cm high (with base)
The BADA Standard
Since 1918, BADA has been the leading association for the antiques and fine art trade
Members are elected for their knowledge, integrity and quality of stock
Our clients are protected by BADA's code of conduct
Our dealers' membership is reviewed and renewed annually
Bada.org is a non-profit site: clients deal directly with members and they pay no hidden fees
Click here for more information on the BADA Standard