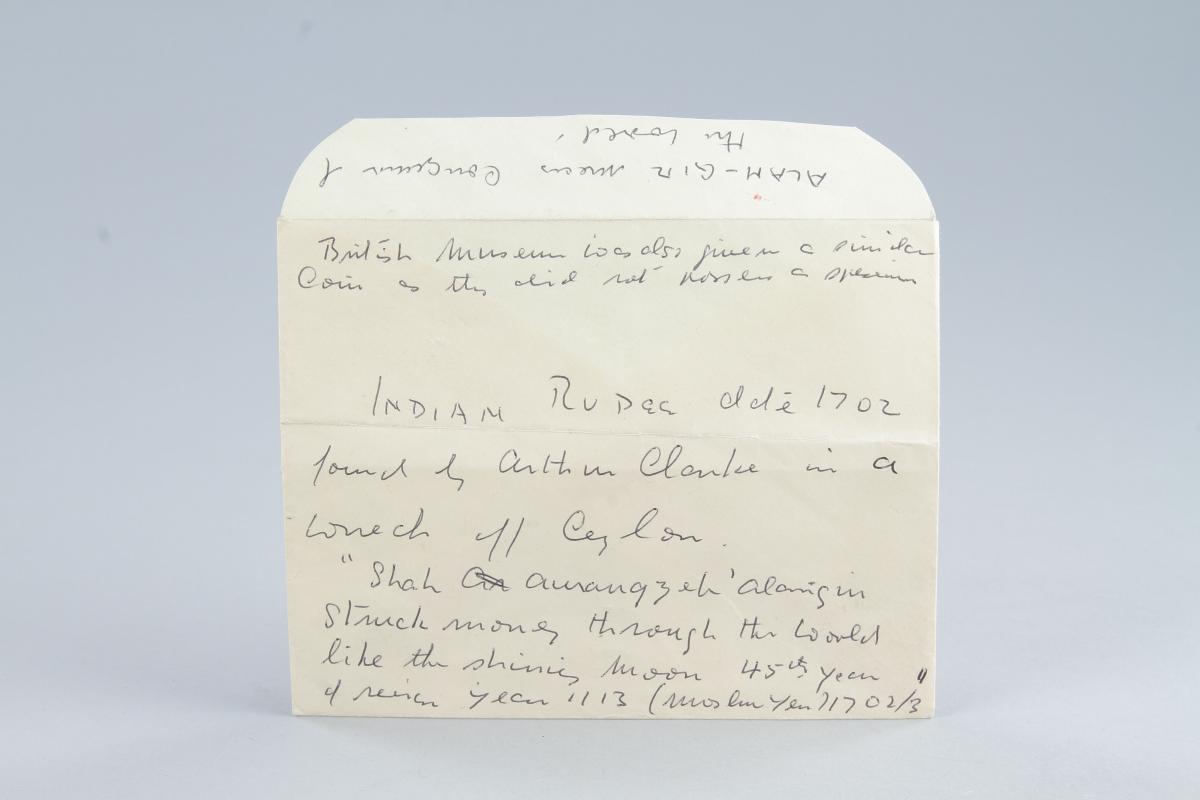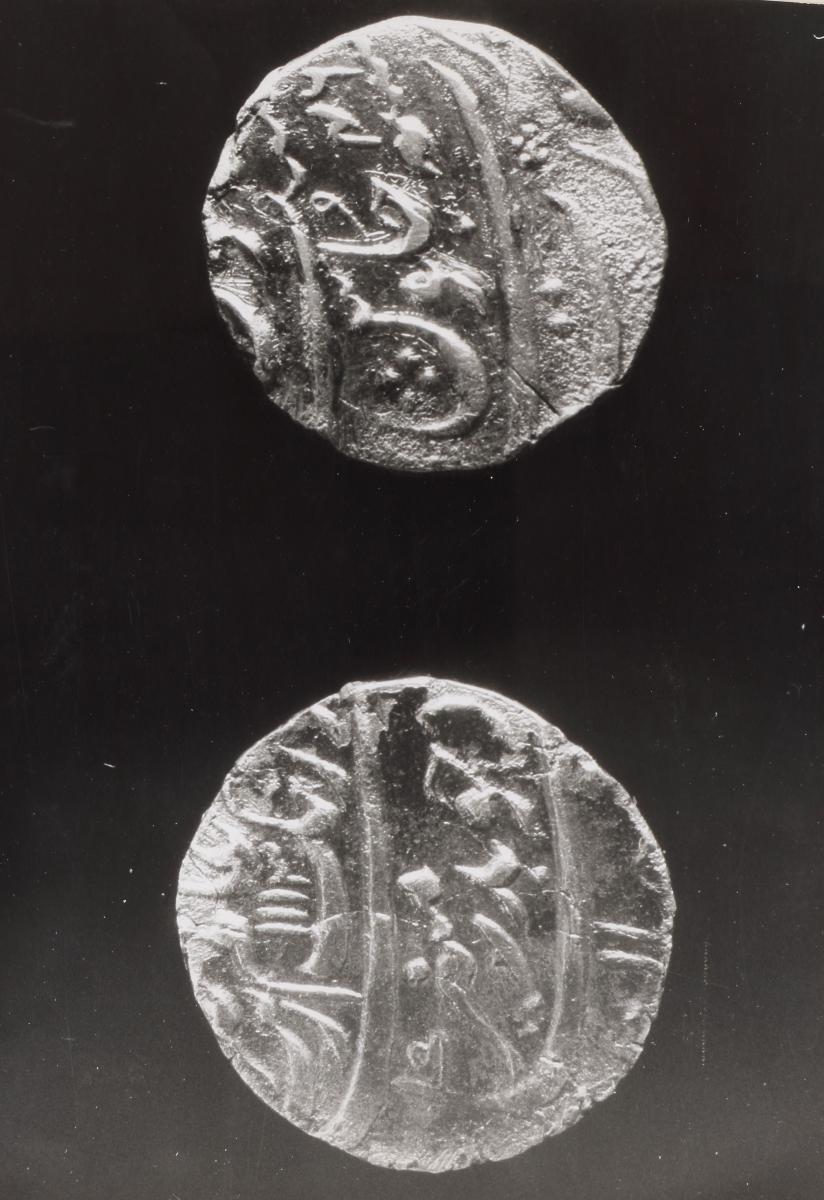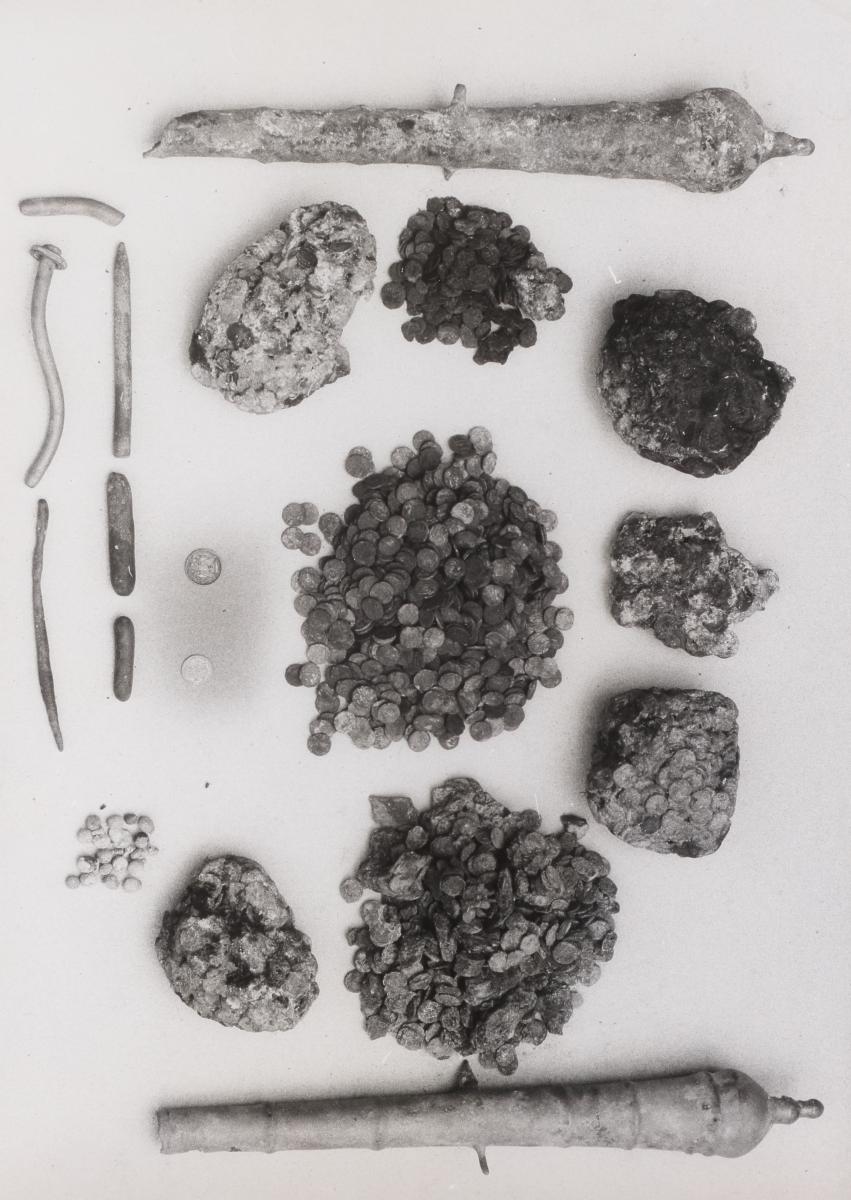 Price on application
The BADA Standard
Since 1918, BADA has been the leading association for the antiques and fine art trade
Members are elected for their knowledge, integrity and quality of stock
Our clients are protected by BADA's code of conduct
Our dealers' membership is reviewed and renewed annually
Bada.org is a non-profit site: clients deal directly with members and they pay no hidden fees
Click here for more information on the BADA Standard
A Hoard of Silver Rupees Recovered from the Wreck of the 'Taj Mahal' Lying off Sri Lanka near the Great Basses Reef by the famous British Science Fiction Writer Arthur C. Clarke (1917 - 2008)
The Coins now contained in an Old Dutch 17th Century Pottery Bellamine
Circa 1702 - 1703
Size: approx: 2.5cm dia. each - 1 ins dia. each / pot: approx: 11cm high, 10cm dia. - 4¼ ins high, 4 ins dia.
Provenance: Ex Private collection William MacQuitty (1905 - 2008) British Film Producer gifted to him by Arthur C. Clarke
Thence by descent
Arthur C. Clarke was the author of '2001 A Space Odyssey' amongst other science fiction books. He moved to Sri Lanka in mid-life for the climate and took up scuba diving. In 1963 he found the wreck of an Indian merchant ship and nearby hundreds of silver rupees scattered across the Great Basses Reef, many of which he recovered. The coins were struck during the reign of Aurangzeb (1658 - 1707) the sixth emperor of the Mughal empire and many were still inside their original money bags. Clarke donated most of the coins to the Smithsonian Museum, but these fourteen he gave to his good friend the film producer William MacQuitty.
Dimensions
approx: 2.5cm dia. each
The BADA Standard
Since 1918, BADA has been the leading association for the antiques and fine art trade
Members are elected for their knowledge, integrity and quality of stock
Our clients are protected by BADA's code of conduct
Our dealers' membership is reviewed and renewed annually
Bada.org is a non-profit site: clients deal directly with members and they pay no hidden fees
Click here for more information on the BADA Standard