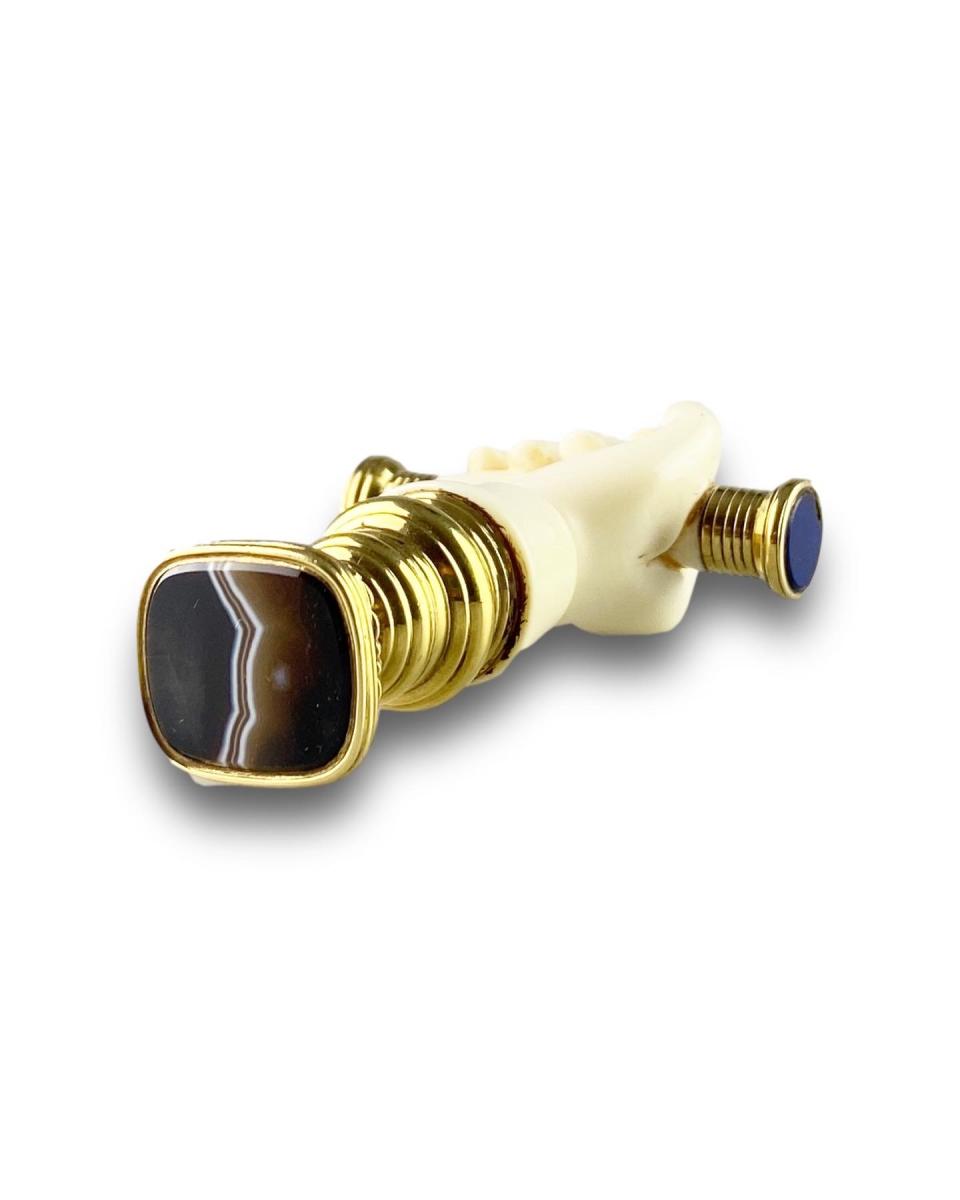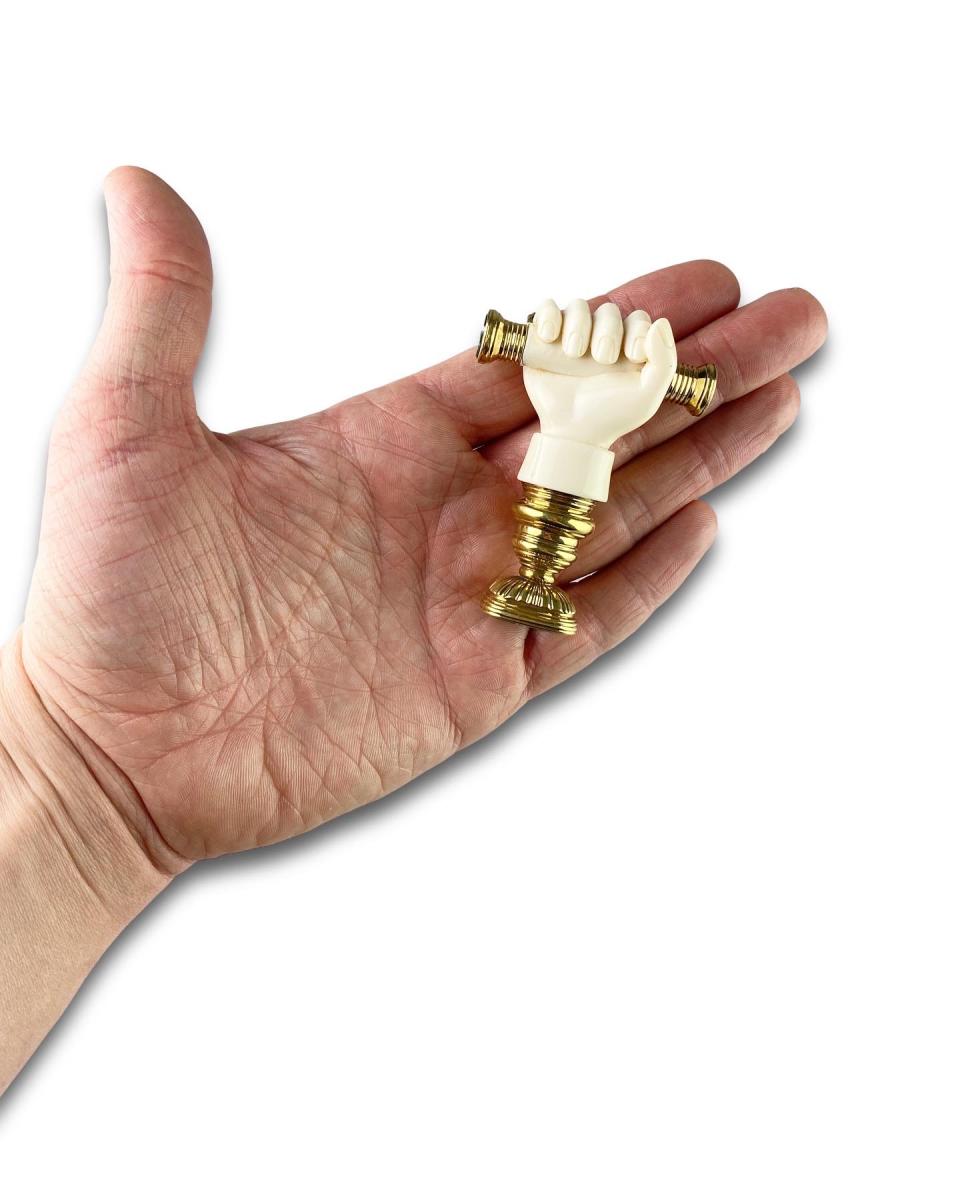 An ivory desk seal in the form of a fist mounted in high carat gold with a specimen of banded agate.
The fist is adorned with a miniature gold ring set with an agate & clutches two smaller seals to include; a bloodstone intaglio of love birds & a specimen of lapis lazuli.
English, first half of the 19th century.
Dimensions
Measures 7.2 x 5 x 2.3cm