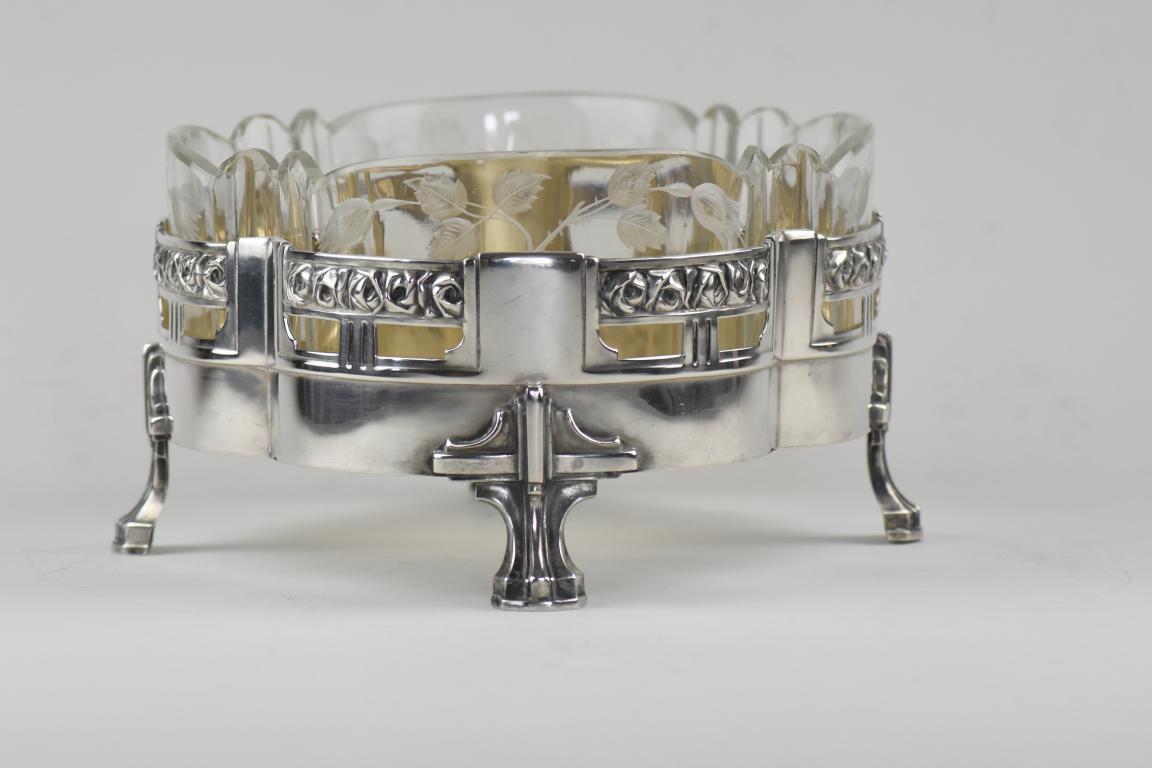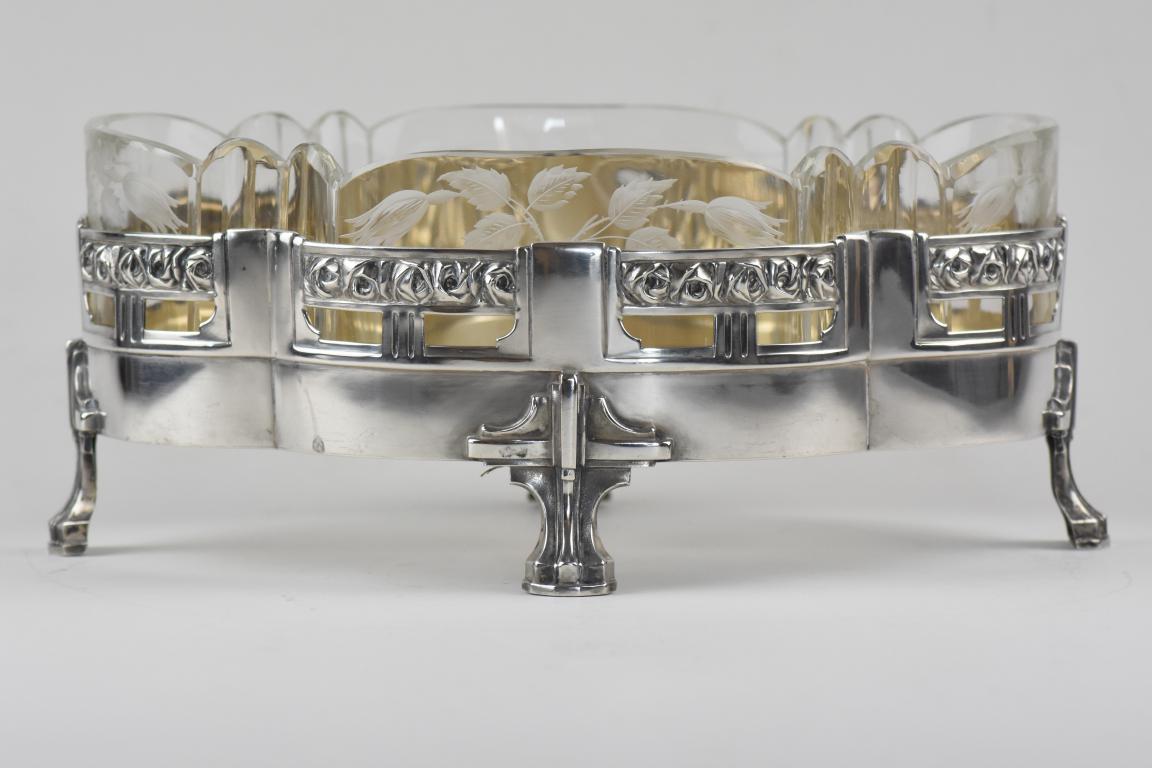 A beautiful German secessionist silver basket with glass liner. The original glass liner is very finely detailed and engraved with a design of rose flowers and leaves and has a star cut base. The glass liner is attributed to Moser.
The silver basket is very finely detailed with Glasgow Rose style flowers and stands on 4 shaped feet. The silver is marked with the German silver mark is stamped 800 and numbered 495. The makers mark is rubbed.
History
Eager to break or 'secede' from the conservative institutions that had dictated the direction of Austrian art for decades, the group of Artists who initiated the Vienna Secession in 1897 shared little stylistically, but were united by a desire to reinvigorate the traditions of Austria's official academies.
To this end, the city's creative class invited all sorts of new styles of expression to their city, including the Scottish architect, designer and artist Charles Rennie Mackintosh who by 1900 had established his own distinct style, drawing together influences from Japan, the Arts and Crafts Movement, and Glasgow to create a Scottish take on Art Nouveau.
At the eighth Secession exhibition, 3 November – 27 December 1900, Mackintosh was invited to create and display an entire room. The aim was to introduce to Vienna the work of some of the foremost designers in Europe.
The room designed by Mackintosh and his wife, was a great success and influenced other designers. Mackintosh's work won admiration from the exhibition organisers.
Secessionist artists designers and architects such as Josef Hoffmann and Koloman Moser all went on to acknowledge some debt to the prevailing Glasgow School, created by Mackintosh and co.
In 1902, Hoffmann – creator of Austria's Sanatorium Purkersdorf and the proto-modernist Kubus chair – travelled to Glasgow specially in order to see Mackintosh.
Date – c 1900-1905
Dimensions
Approx 25 cm tall 16.5 cm wide (Max)
Condition report
Excellent original condition