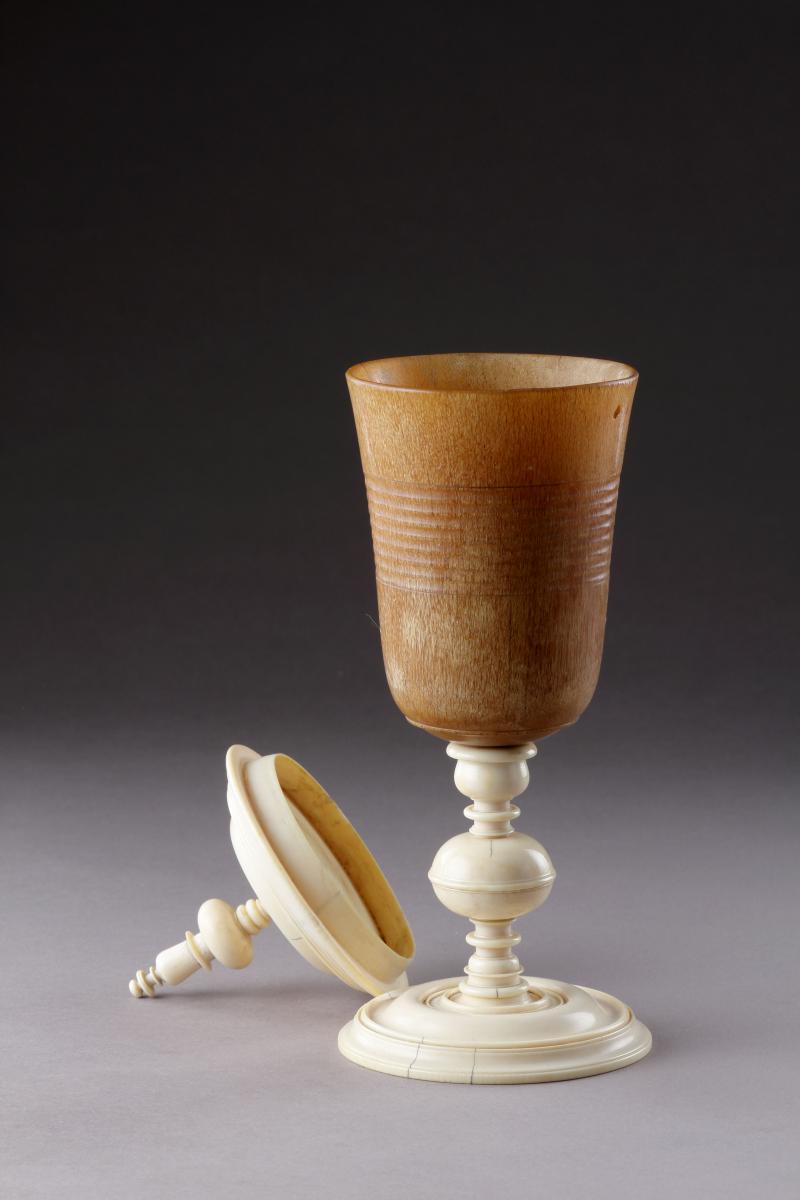 The BADA Standard
Since 1918, BADA has been the leading association for the antiques and fine art trade
Members are elected for their knowledge, integrity and quality of stock
Our clients are protected by BADA's code of conduct
Our dealers' membership is reviewed and renewed annually
Bada.org is a non-profit site: clients deal directly with members and they pay no hidden fees
Click here for more information on the BADA Standard
A German Renaissance Turned Rhinoceros Horn and Ivory Cup and Cover
Smooth silky patina
An old beetle hole to one side of cup
Early 17th Century
Size: 25cm high, 8.5cm dia. - 9¾ ins high, 3¼ dia.
Provenance: Ex Private collection of the late Jean Claude Ciancimino
Thence by descent
Works of art fashioned from rhinoceros horn, narwhal tusks, nautilus shells or coconuts are still viewed as prime examples of 'Kunstkammer exotica' long after they were first brought back as unworked natural materials to Europe by the Portuguese, English and Dutch merchants ships in the 16th century. Universally held in high esteem, rhinoceros horn was literally worth its weight in gold during the Renaissance. It was considered a divine wonder during the 17th century with powerful apotropaic properties that could protect its owner from poison, disease and even thunderstorms. Cups and goblets made from the horn were hugely popular with princely collectors both because of its rarity and because of its power to detect poison, and this belief persisted well into the 19th century even in the face of all scientific knowledge.

Dimensions
25cm high, 8.5cm dia.
The BADA Standard
Since 1918, BADA has been the leading association for the antiques and fine art trade
Members are elected for their knowledge, integrity and quality of stock
Our clients are protected by BADA's code of conduct
Our dealers' membership is reviewed and renewed annually
Bada.org is a non-profit site: clients deal directly with members and they pay no hidden fees
Click here for more information on the BADA Standard