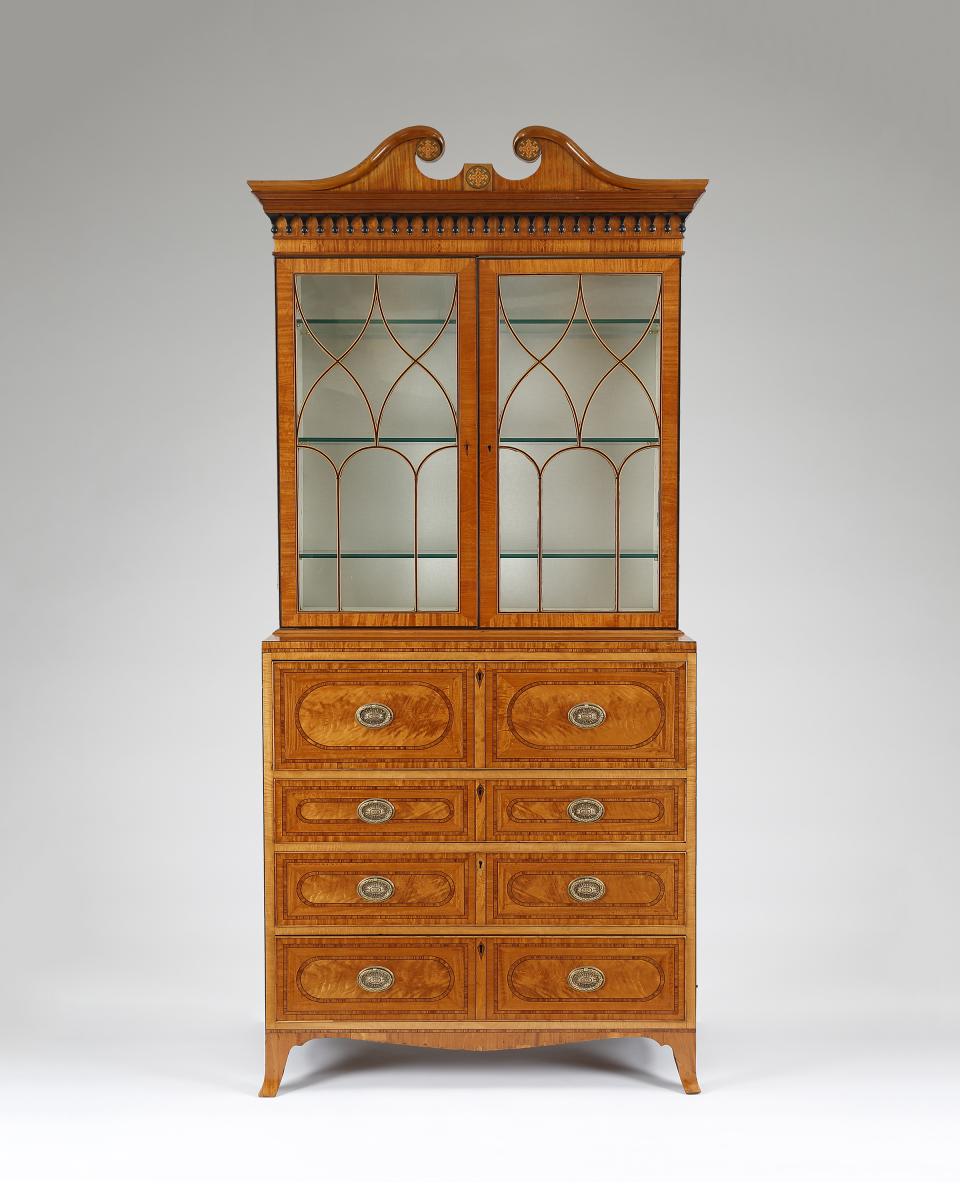 A satinwood veneered secretaire bookcase, with padouk-wood banding throughout. Swan-neck pedimented top, with pear-drop decoration, which is above a pair of astragal glazed doors opening to adjustable shelves. The lower section with a full front secretaire having a fully fitted interior. Collection of small drawers, pigeon holes and small cupboards, above three further long graduated drawers on out-swept legs. English circa 1800.
Restoration; replaced handles
Dimensions
Height 229cm Width 99cm Depth 50cm
Open: Tuesday to Friday 10am – 5pm, Saturday 10am – 4pm. Closed: Sundays and Mondays.